News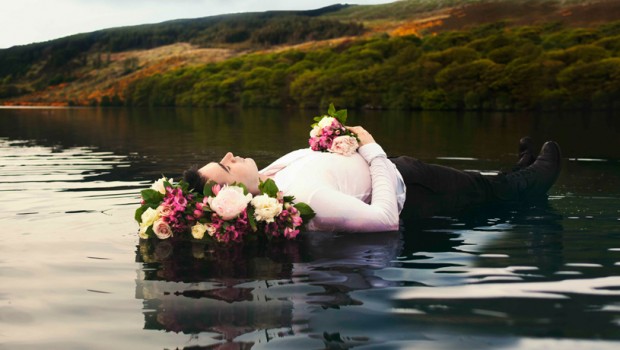 Published on December 6th, 2013 | by Brian Coney
0
Watch: The Late David Turpin – Fur
Taken from his third studio album We Belong Dead, Dublin-based singer-songwriter The Late David Turpin has unveiled the video to his new single, 'Fur'.
Made in collaboration with photographer Mark Duggan and the actress Julie Shanley as well as friends of Turpin, the video was inspired by Derek Jarman's The Angelic Conversation and Jean Cocteatu's La Belle et la Bete. Speaking of the video, Turpin said, "When I made 'Fur' I was thinking about hair. Because we live in a pornographic society, hair – like all the realities of the body – is something we seem to either fetishise or attempt to eradicate altogether."
"It seems to me that if the skin is an organ of touch – a sex organ – then the hair is the organ of almost touching, of being about to touch. It's the organ of romance," Turpin continued. "For this video, we're imagining Julie as a kind of Goddess of Love – we've called her the Progenitrix – who brings romance into the world, and passes it on to human couples. Bar the one of which I'm a part, the couples we see dancing and embracing in the video are couples in real life as well, and they're all men. I think our video is trying to do something that's still forbidden – to show the vulnerability that men experience when they're in love, in this case with each other."
"For all the thrusting and jutting fake abandon of contemporary pop videos, it's love, not mere libido, that truly empowers us and makes us free," Turpin concluded. "Yet to show actual intimacy, especially between men, seems to be more prohibited than ever – maybe it's the last taboo."
Interesting stuff, we think you'll agree. Watch the video to 'Fur' below.