Articles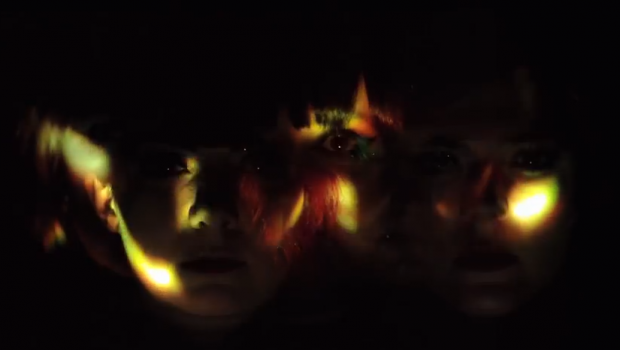 Published on February 10th, 2014 | by Brian Coney
0
Frame By Frame #002: September Girls – Green Eyed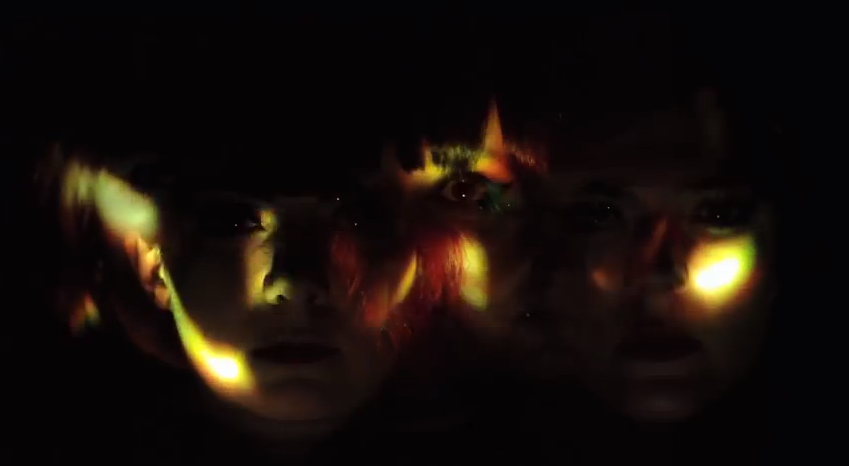 Following on from a feature on the making of Cliff Richard by Abandcalledboy, Belfast-based photographer and filmmaker and Colm Laverty chats to Jessie from Dublin noise pop band September Girls about her brilliant and thoroughly DIY video for the band's recent single, 'Green Eyed'.

First off, tell us a little bit about each of your roles on this music video.
I'm Jessie and I play the red guitar in the band… and I also directed this video!
In a sentence, what sets 'Green Eyed' apart from other Irish music videos?
It was a very DIY affair, made by the band, for the band. My day job is making videos, so it kind of went without saying that I would make our video. The band as a whole had a set idea of the look and feel we were after, and we worked together shooting it in the dingy hallway outside our rehearsal studio.
Visually and thematically, how does 'Green Eyed' relate to your previous release, 'Heartbeats'?
Thematically, the two songs are very much about relationships that aren't working, but visually the videos are quite different. The 'Green Eyed' video was actually shot about a year before the 'Heartbeats' video (below) as it was originally released on 7″ by Soft Power Records in 2012. Heartbeats was also a DIY affair, myself and Caoimhe from the band directed it and had help from the other members of the band. We consciously left performance out of the 'Heartbeats' video as we wanted the two videos to be very different. The 'Heartbeats' video includes more of a vague storyline, an actor, various locations etc. whereas 'Green Eyed' was done as simply as possible, just using the band and layering of visuals to add atmosphere.

How was the idea for 'Green Eyed' conceived?
We wanted a performance video that conveyed the spooky atmosphere of the song. Individual performance shots with moody lighting and smoke were layered with projections of birds and dripping light. The chorus shot – with all the layered faces – came about a bit by accident, I was just experimenting with different projected shapes onto Caoimhe (the singer) and it looked great. The video is also tinted a bit green as it suited the song title.
How large was the team working with you on the 'Green Eyed' shoot?
The team was just the five members of band itself! No one else was involved.
What were your major influences coming into this project?
I think having zero budget and a tight timeframe was the biggest influence, taking advantage of what we had to hand. But I also would be a big fan of the work of photographer Ryan McGinley, who gets these amazing atmospheric shots in everyday locations.

You've noted that each band member also doubled up their role as crew – was it a conscious decision to produce everything DIY?
This was mainly down to budget and timeframe… but I'm also a bit of a control freak, so sometimes I just find it easier to operate the camera myself and do the edit myself without complicating things by adding extra people. Too many cooks etc. etc.
How well were you able to find the right balance between artistic freedom and compromise?
I think with every video project you have to compromise something, so that is something you learn to accept early on. You also have to know your limits, whether that be with time, budget, actual abilities etc. The artistic expression in this video was based on it being inherently DIY, so there was no need to compromise so to speak.
How well does the video capture the aesthetic, or 'essence', of the band?
This video perfectly sums up the aesthetic of the band really… dark, with the occasional shards of light popping through, but mostly swathed in smokey murkiness and stuck in an echo chamber.
You achieve some interesting visuals with the use of smoke machines and projectors – how was your experience performing with these? Were these things you already owned?
The smoke machine was the only bit of kit we paid for – we rented it for the day, and borrowed the projector from the band The Urges. I was experienced with the projector as I'd previously used it shooting the Urges video I directed a few months before, but it was my first time using the smoke machine… With the shoot taking place in a tiny, ventless, basement hallway, we realized we needed to use a lot less smoke otherwise we'd lose complete visibility and it would take ages to clear out.
Tell us a little bit about the editing process.
I edited the video within a few days of shooting as we were under deadline pressure with the single coming out and due to be debuted on a blog. I edit using Final Cut Pro, and take particular advantage of the way composite layering works, especially with high contrast shots.
How well do you feel the video reflects the themes and concepts behind the track?
The dark hallway we shot in could be quite claustrophobic, especially with all the smoke. It was quite hard to see while we were in there, which, in a way certainly reflects the uneasy and unclear relationship described in the track.
Has this affected the way you now perceive your own music?

Yeah, I think so. The atmosphere within our songs has always been important to the band, as well as the sense of mood and location in our recordings. I've often consciously written my guitar lines to be like the soundtrack to something; like trying to make something sound like a haunted house for example.
How do you feel Irish music videos have changed over recent years?
There are a lot of people out there doing a lot of great things with little to no money and just a huge amount of creativity. I used to be quite involved in the IMTV awards and it was amazing at the amount of output within the Irish music video scene.
In what ways has new technology affected your attitude toward music videos, and the industry as a whole?
Technology has made it easier to make videos, that's for sure… for better or for worse! Having a decent DSLR and editing on a laptop make video-making so accessible these days. It makes it easy for a control-freak like myself to just go ahead and make a video. On the other hand, it does make the industry more competitive. But technology is no substitute for creativity.
We're total narcissists here in the North, so we're always interested in how our music is perceived elsewhere. Based in Dublin as you are, have you noticed any real difference in style or quality of videos produced in Belfast compared those from other parts of the country?
I'd have to admit I wouldn't really notice if a video was made in Dublin, the North, Athlone etc. so I suppose there's no difference in quality that I know of. No doubt the creativity is as prevalent in the North as it is down here.

Do you have a favourite music video from Dublin?
Mark Knight & D. Ramirez Vs Underworld – 'Drainpipe' (above). Eoghan Kidney directed this video taking advantage of the fact that Liberty Hall was fitted with something like 100,000 Euros worth of programmable LED lights as part of a city art project. The city looks great, and the animated building suits the song perfectly.
What would be your nomination for the greatest music video of all time?
I've mentioned it on The Thin Air before, but Cibo Matto's 'Sugar Water' (below) is a mind blowing experience that you will watch again and again and still not know how it was made!