The Thin Air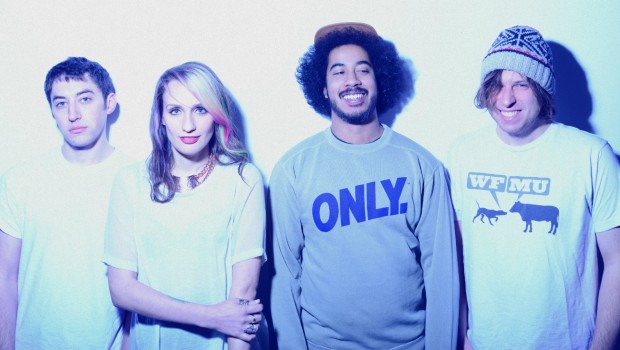 Published on October 20th, 2015 | by Brian Coney
0
Speedy Ortiz w/ Oh Boland & Trust Fund @ Whelan's, Dublin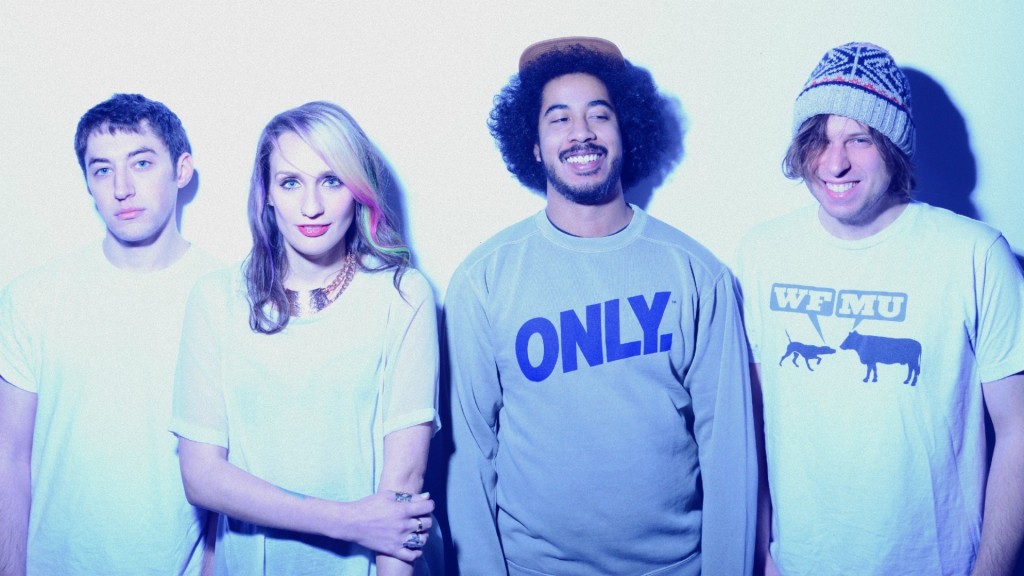 It is a mild enough night for October and the already-sweltering Whelan's is slow to fill as garage-maestros Oh Boland take the stage but this doesn't stop the three Tuam lads from throwing everything at the gathered few. This is never clearer than in the sweat dripping from the floppy hair of bassist Eanna MacDonnacha or the spit clinging to the mic from Niall Murphy's rapid-fire vocals. Oh Boland own the stage with their diminutive frontman clattering about the stage as though he is about to collapse but always keeps it together – nearly a metaphor for their entire set. Whether it's their between song-tuning turning into a rhythm section free-jazz jam or the music that captures the malaise of small-town Ireland through summery vibes it is clear that Oh Boland are destined for bigger things.
The room begins to fill a bit (and the heat of so many bodies increases the warmth in the room) as Bristol's Trust Fund are on next to deliver their charming lo-fi indie pop that sits somewhere between Matt Sharp-era Weezer, Belle and Sebastian and Good Luck. Trust Fund capture the insecurities of modern-day mid-twenties crippled by enough social mobility to dream but not enough social mobility to achieve. There is even a warm anxiety to the set in Ellis Jones's between-song patter, which ends in "Never mind. I don't know why I mentioned that.", and the giggling between band members mid-song (even causing Ellis to burst into laughter mid-vocal at one point). But this never detracts from the set. Closing with fan-favourite 'Cut Me Out' gets the room bopping, dancing and a few singing along. It's all endearing stuff but the band back it up where it's important and win more than a few new fans in the process. Like Oh Boland before them they are one to keep an eye (and ear) on, and with new album Seems Unfair out on the 30th of October it is worth taking notice now.
As soon as Trust Fund take their guitars off a handful of those lurching around the bar move to the space in the front, obviously here for one reason and that is Speedy Ortiz. Current darlings of Pitchfork and other indie-slanted outlets, Speedy Ortiz are as big as it gets in slacker-rock or noise-pop or whatever genre they might fall under. The heat becomes stifling as the crowd moves closer to the stage with the expectation that things will get even hotter. Speedy Ortiz kick things off with 'Taylor Swift', 'Casper (1995)' and 'The Graduates', which sets the tone for the set as a mixture of their poppier and noisier tunes (and of their entire back catalogue). Shoulders sway, heads bop and knees bounce on the spot as the band get sweatier and sweatier. There is little in the way of between song banter tonight with a new song beginning almost as soon as the previous ends. Although frontwoman Sadie Dupuis does say it is nice to be back in Dublin and to self-deprecate the band as lazy for playing only one show this evening (both Oh Boland and Trust Fund are pulling double duty) but promises to give enough energy for two sets in the next song.
On-stage it is hard to know who to watch as each band member has a certain magnetism, whether it is Dupuis's superb balancing act between vocals and top-notch guitar-work, Mike Falcone channeling Greg Saunier at his poppiest on drums, Devin McKnight's intense shredding (which leaves him near statuesque but captivating) or Darl Ferm's bass holding everything together whilst he headbangs and swings his bass from side to side. Not to be left out Speedy even throw in a few interludes and breakdowns that show off their jam-band capabilities. Material from new record, Foil Deer, makes up the middle of the set and they close with 'Bigger Party', 'Indoor Soccer' and 'American Horror'. Dupuis thanks the crowd and leaves the stage with a "Shout-out to all the ladies". Hands clap, voices whoop and sweat is wiped from foreheads as the crowd disperses back out into the mild evening hoping to cool down. James Trotter