Features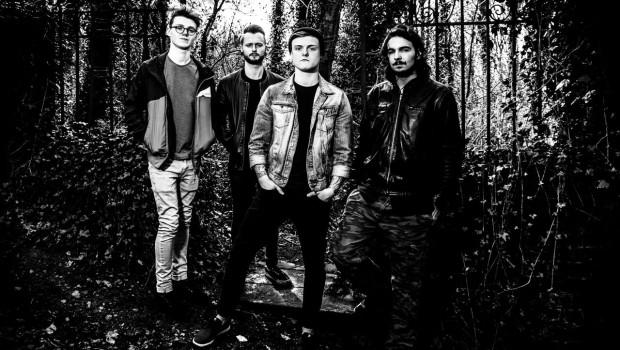 Published on January 21st, 2016 | by Melanie Brehaut
0
Inbound: Donum Dei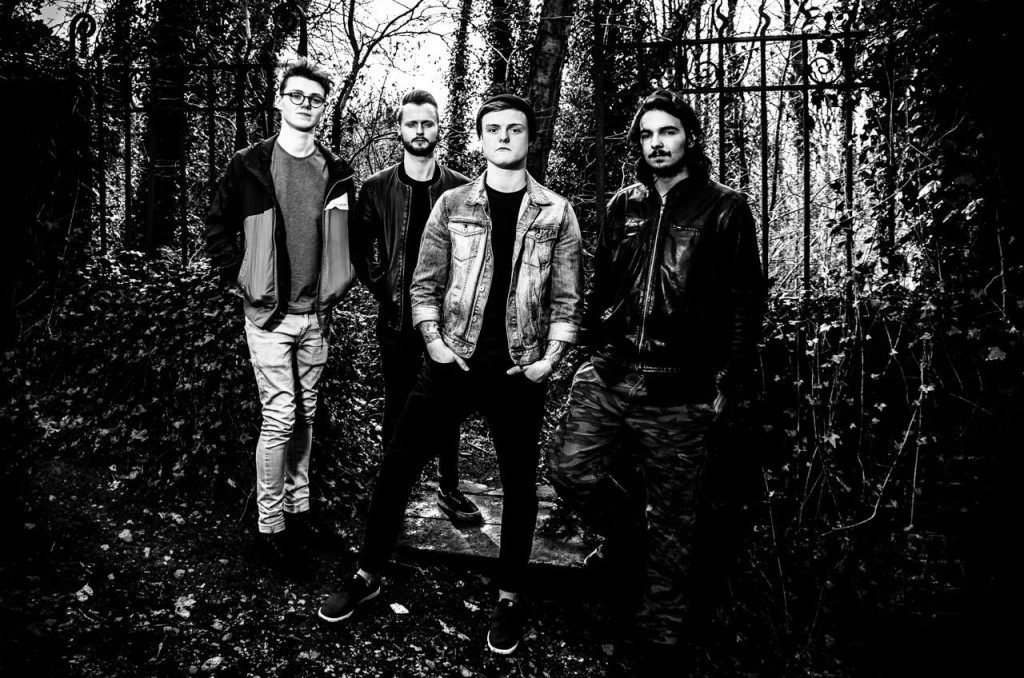 Rising metal youngsters Donum Dei have come a long way from forming back in 2011 whilst still in school; they now gig regularly in Belfast and released their long-awaited debut EP Justice Fails last year. We chat with them ahead of their headlining gig on Saturday in the Pavilion for the Distortion Project, covering their past and future, as well as their ambitions for the band. Words by Melanie Brehaut.
Hi guys. So Saturday will be one of your first headlining gigs I believe? You must be excited!
We've actually done a few Belfast headline shows in Voodoo for Rock Therapy NI and the Limelight 2 for our EP launch, but this will be our first headlining in the Pavilion. We always get excited about headline gigs, having the extra stage time is great as we always find it hard deciding what songs to squeeze into 30 minutes. So we're really looking forward to Saturday night.
'Justice Fails' was a long time in the making. Do you have any new material that;'s come along since, or are you more focused on playing live at the moment?

We have been working extremely hard in regards with new material. We work insanely hard to try and bring the best material to the table as we can. As a band, every song we write, we feel like we're writing a better song than the one we have just finished a couple days or weeks ago. Progressing by pushing ourselves, our technique and abilities to new levels.
You're also playing over the water this year at Sophiefest (great cause, by the way). How did that come about?
Credit for that one has to go to Michelle Coulter, a friend of the band. She came to a few of our shows and liked what she heard, so much so she suggested us to SophieFest organiser Stu Routledge. We had talks with Stu and shortly afterwards he very kindly offered us a slot at SophieFest 2016. Going over to England to play has been something we have been aiming towards for a while now and we couldn't think of a better reason to take this opportunity to hit the mainland and support a great cause at the same time.
Are there any more plans in the works for other gigs?
For gigs, we plan on cutting back this year to be honest, only so it allows us to really focus on the 'behind the scenes' aspect of things, digging deep into song writing to bring the best we can. we have looked into possibly an album, music videos, festivals and trying to reach Radio 1 for some airplay for up and coming artists.
The band started when you were all quite young. What brought you all together?
The band started with Thomas, Alastair and Dean back in the early days when we attended tech together. We were all doing music so we stuck together through the whole year performing. We were kids, so playing loud and fast was all we wanted to do. After tech, Thomas and Alastair created Donum Dei under a different name. Dean went to pursue other things. Thomas and Alastair continued the band and after a few tryouts we found Stuart for lead guitar, who had put up an ad offering his skills to a band. From the first jam, we clicked and he's been in the band ever since. After really struggling to find a bass player (even playing a show without a bass player) we turned to Dean to see if he fancied playing with us once again. He accepted and that's who Donum Dei is today.
Where you considered outsiders at school because of your musical tastes or was there a healthy heavy music scene there?
This is a 50/50 kind of question, not so much named as outsider but two members (Thomas/Dean) liked metal, whereas their friends liked the radio mainstream music. There was no disagreements or anything, just the fact that metal was the better choice haha! Alastair listened to any style of music back in high school, so whatever the mood was he agreed with it. Stuart and his high school mates liked rock/metal and those who didn't, got tore apart haha!
You've certainly had great support in Belfast's metal scene. That must feel really good!
The support we have received over the years is quite simply mind blowing. When a band or artist say they would be nothing if it wasn't for the fans, that is a comment that comes from deep within the heart and we try to let people know that their support is greatly appreciated! Seeing people enjoy music you've put blood sweat and tears into really does make it worth while. It's something we plan on doing for a very long time.
It must also feel pretty amazing to see your EP on sale in Head Records! Does it challenge you to push yourselves harder?
It's unreal. To see our EP on sale in the same shop as some of our idols is pretty cool. It has inspired us to work harder on new material to try and get another step up the ladder, maybe one day we'll be in the Rock and Metal section in HMV. Having Justice Fails on sale in Head Records is also a convenient option for people looking a physical copy. For those who can't make it to our gigs, they only have to pop into the shop when their in the city centre.
What are your ambitions for the band? Where do you see yourselves in five or ten years time?
In 5 or 10 years, we would like to see ourselves having the opportunity to play across the water as much as we can. Turning this into a career is a great ambition of us. Not like it would feel like a job. Just playing riffs for a living makes it sound better. We hope to play a circuit of festivals, the dream of touring in Europe, the U.K. And if we're lucky enough, the States! If you dream big enough and work hard enough for them then there's no dream to big.
Finally, do you have anything special planned for Saturday night's gig?
For Saturday, not anything special so to speak but we have been resting for some time now. So expect a ridiculously insane 100mph, high energy, body crippling gig. We are going to pay tribute to Lemmy by playing a Motörhead song. We want people to wake up on Sunday morning with a sore throat and say "man, that was fucking awesome" from all the screaming!
Well that sounds pretty special to us! Thanks guys, best of luck for Saturday night – we'll see you there.
Details for the gig can be found on the Facebook event page link here.