Live Reviews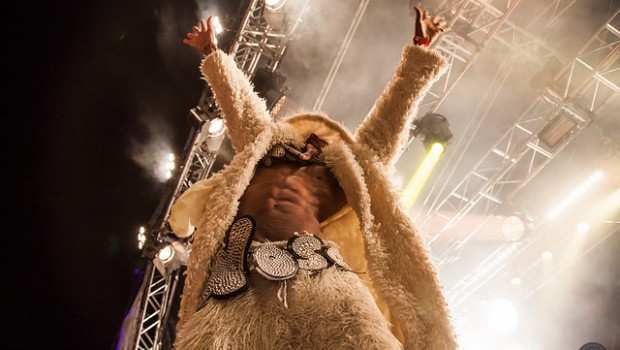 Published on August 4th, 2016 | by Conor Callanan
0
The Beatyard 2016 (Day Two)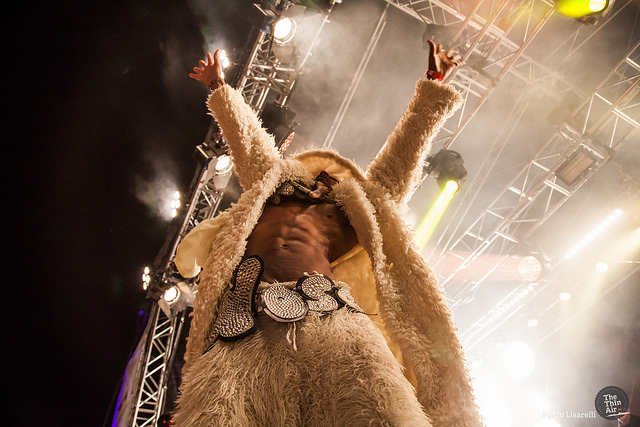 Day two of Beatyard 2016 ztarts off on a sour note as word filters through that the Daptone records' soul maestro Charles Bradley & His Extraordinaires have had to pull their main stage appearance, due to the man himself being unwell. Alas, these things happen so it is left to the organisers to switch a few things around.
In relation to the same time yesterday the numbers are nowhere near as high, however Brazilian Sambo outfit Morro 16 appear on the main stage, to what is at the outset a pretty paltry number, in the hope of boosting spirits.
As a result of the rescheduling, there is time to take in part of the discussion with the infamous Mattress Mick in the Banteryard section. Having spent time selling jewellery at the Dandelion Market, running newsagents, selling gas, and owning up to 15 taxis, all prior to his current role in the world of mattress retail, it fair to say he's has a varied CV! Look out for the documentary come October!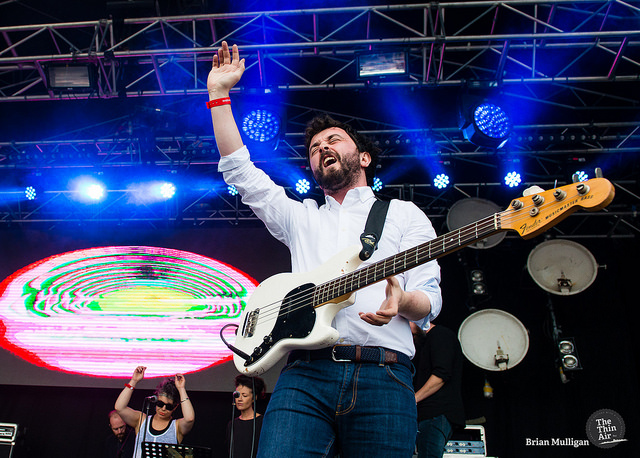 Richie Egan has come a long way since his initial Jape side-project began, as he has now put out five records under his Jape moniker in the last 13 years. There are six others accompanying Egan on stage for the duration of his electronic/rock suffused set, which goes down well with the swelling numbers and includes the fan favourite 'Floating'.
Next up is the neo-soul, jazz fusion legend that is Roy Ayers, one of the most sampled artists out there. In his late 70's Ayers still has a something in the frontman stakes, especially when it comes to his vibraphone playing. Yes, his vocals may not be as strong or smooth as years gone by, but he and his tight knit band kick things off with sing-a-long anthems 'Everybody Loves the Sunshine' and 'Searching', the latter containing some extended synth solos from Jamal Peoples. Ayers then manages to coax Amp Fiddler out for 'Running Away', while 'Dublin' gets a shout out during 'We Live in Brooklyn Baby' and just to highlight the appreciation Ayer's receives from his peers, George Clinton joins him on stage during the final number.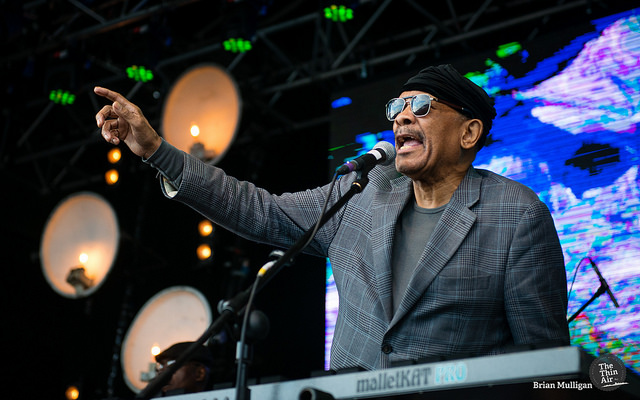 Finally, it's time for the mothership of funk to land as George Clinton's Parliament Funkadelic take over every single feasible inch of space on the main stage for the duration of their near on 90-minute set.  With a multitude of band members, backup singers, dancers and emcee's it's hard to gauge the exact number of people on stage, but it's close to 16! The opening three tracks are bombastic hip-hop based affairs, with Clinton himself taking a backseat in the vocal department, while his band and singers storm all over the place. Energetic and eye catching yes, but they didn't really dip into the funk sounding side of what one would presume a Parliament Funkadelic show to be.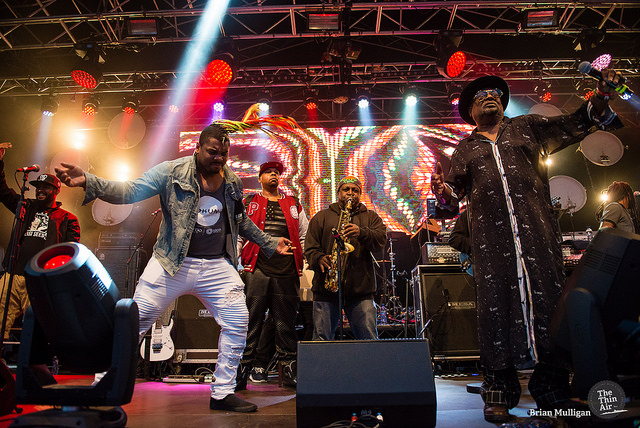 He opening notes of 'One Nation Under a Groove' sees more vocal harmonising with the funk clearly now in play, while during 'Flashlight' a male dancer (pictured, main) appears dressed in the pimp-est of outfits and whose manoeuvres seem like he is trying his hardest to audition for Magic Mike 2. Said dancer then grabs a lady from the side of the stage during 'Not Just Knee Deep' and pulls out some not so subtle grinding, however the highlight of the tune came during DeWayne "Blackbyrd" McKnight's powerful guitar solo, something he replicates tenfold during the opening few minutes of 'Maggot Brain'.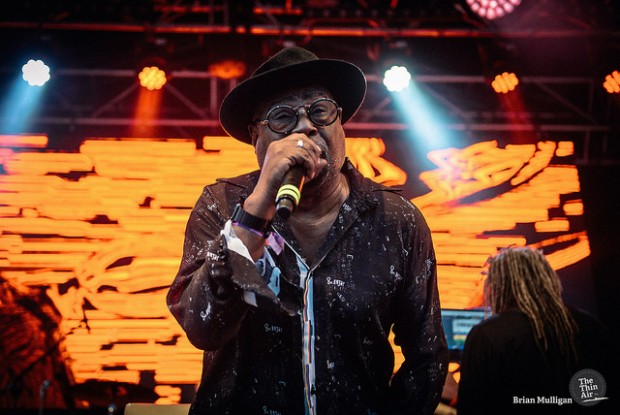 More often than not Clinton spends a lot of time sitting down in front of the drum kit or letting his fellow vocalists take the lead, especially during the heavy metal 'Dirty Queen', which is one of the weakest tracks they perform.  Things get back on track during a fantastic rendition of 'Give up the Funk (Tear the Roof off the Sucker)' and yes it's true to say there "Ain't no party like a P-Funk party", and what Clinton brings is something completely different to anything else as there was indeed a whole of rhythm going on. Conor Callanan
Check out Day One here.
Photos by Brian Mulligan and Paolo Lisarelli