Features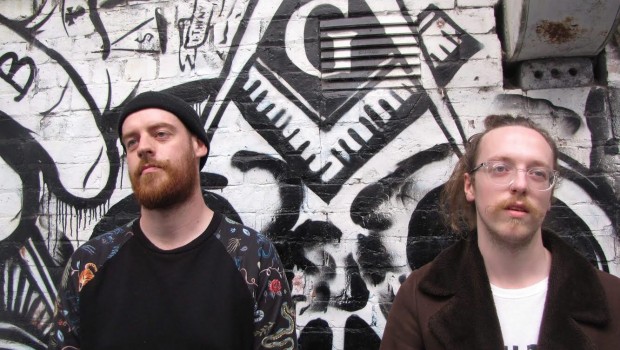 Published on August 1st, 2018 | by Daniel Lynch
0
Widespread Zool: An Interview With Nolan and Ash from Zool Records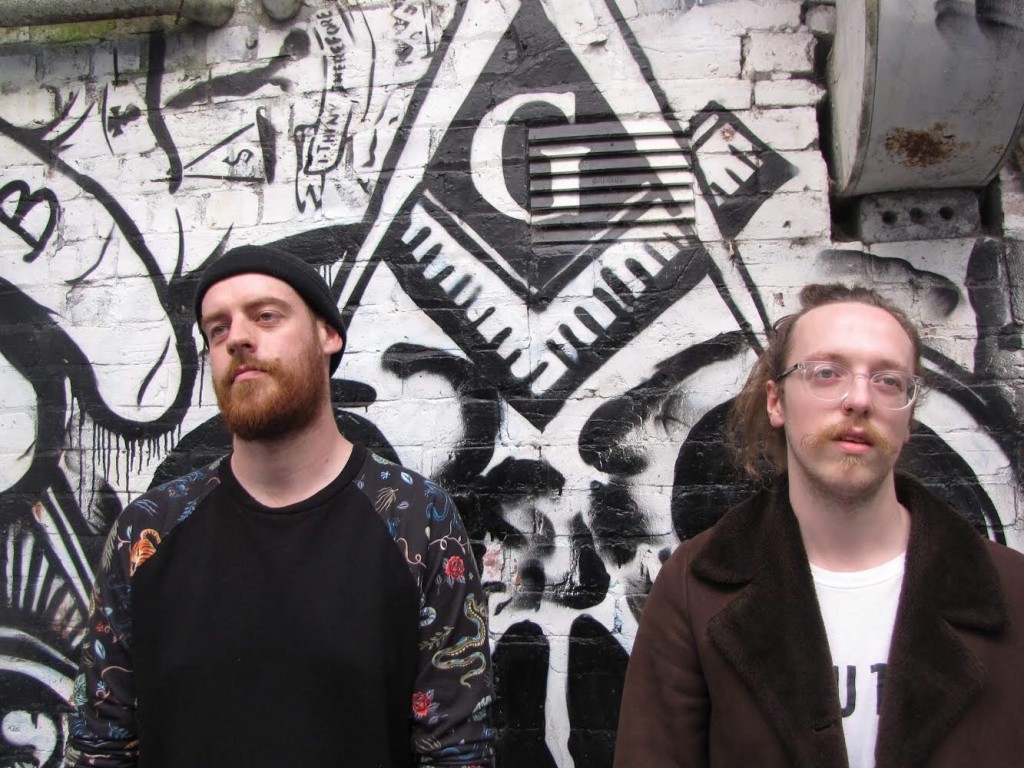 In just under a year, Zool Records has established itself as one of Northern Ireland's most exciting music collectives. Driven from the Zool Warehouse – a former taxi rank transformed into a studio and office space – a small team of dedicated multi-taskers from several local bands have united under the Zool umbrella with a mantra of strength in numbers.
Zool Records was started when Nolan Donnelly – best recognised for being the first man on the dance floor in a knee-length sheepskin coat – and multi-instrumentalist Ashley Hamilton decided to pool their skills to give the bands they love a nudge up the local music hierarchy. Their own band, Mosmo Strange, has been joined by others including Wasps, MOSA, Anto & The Echos, Judas Wolves and NEWT, who are donating their time, equipment and skills to the movement. Now with its own studio and a roster of eight or nine acts (well, nobody is really counting), where did the seeds for this idea start to germinate?
"The catalyst for Zool was really when I met Ash," explains Nolan. "I'm sure lots of people have those ideas they're sitting on – they know it's a good idea but aren't sure how to make it work. I drew up a rough plan and showed it to Ash who immediately said, 'Well you can have my drum kit'."
"We have super like-minded people," says Ash. "That's the foundation of Zool. Without that camaraderie, people coming together and a willingness to put forward equipment and skills none of this would happen."
Everything at Zool is done in-house – "We realised that between us we had the skills to do things we were paying other people to do," Nolan explains. "Musicians on the roster double as videographers, editors, camera operators, recording engineers, graphics designers and everything else associated with running a DIY label."
For Nolan and Ash, growing the team is seen as an opportunity to develop the community, rather than dilute its core. In a city and music scene which has at times been accused of harbouring cliques, they're keen to ensure they're not seen as an exclusive group.
"It's something we've discussed," says Ash. "Because other organisations and groups doing things like this have come across as cliquey in the past, we really don't want to come across that way. All of the Zool roster has met through being involved in music, we aren't simply helping people who we've known for years; Nolan and I only met a year ago. for example. We're really approachable at gigs and anybody who has something can come and talk to us about it. Not just music too, designers, writers anything at all – we want more people involved in Zool."
Nolan elaborates, "The only way we can do that is to grow the team even more and to have more bands and creatives working together. People tend to think that we have it sussed and that we don't need help. We don't want to seem like a closed book – we need help. We need the help of the scene to help the scene. We see other collectives and groups as potential collaborators, not competitors. Working with [NI collective] Year Spaceship, for example, was cool and we'll continue that – and [Belfast-based promotion] Drone Mansions too."
"Because Zool sort of came out of nowhere, and there were all these people involved, other people might see us as competitors, or they might think we have everything under wraps and under control," says Ash. "The whole point of Zool Records is that we want to work with everyone. We want to give as much as we get in return, so that we can all grow. Bands, especially if they are a bit isolated, can feel like they're fighting against the world and can't get into a venue or further up a bill. The only way to overcome that is to work together and collaborate and cooperate. We're never going to turn anyone away."
The community extends far beyond the walls of the Zool Warehouse and you can be sure to find an entourage of support at any of the bands' gigs around the city. The growth of a fanbase, beyond just the members and fans of individual Zool bands, has encouraged the group to start running their own events, and their fluidity of line-ups has allowed a unique gigging experience for fans.
Zool Radar is the label's monthly showcase held at the Menagerie. It features performances from Zool bands, as well as others from outside the collective. The success of Zool Radar inspired the one off ZoolHive event, which featured a set containing music from all the bands on the roster played by a rotating lineup of musicians.
"Collaboration is one of the coolest things in music to me, even in chart music," says Nolan. "We're basically trying to do that on a local level. Instead of seeing a band a few times a year, if they have different guests up each time there's more reason to go see them. Plus, it could all go badly wrong, which keeps everyone on the edge of their seat!"
"The way we move around bands and share and swap members is awesome and it led to the Zool Hive which is one of the best things we've done," says Ash. "On the night, we had all the Zool artists covering each other's songs, covering other artists' songs, with a mixed lineup for a full hour and a half set. It feels class, and it's great to jump up on stage and be able to join in with whatever band is playing.
"What we really want to do is offer something more than just a standard gig. We want to add more elements to our live shows, to our venues, which will entice more people out. Part of the Zool Hive idea was that it was a unique event and we got a really big turnout. Fans of the bands on the lineup would have come to see them individually, but with all of the acts combined onto one bill and then rotating band members, it was an extra thing to get people out.
Too many promoters are focusing on the bottom line, and we know it's difficult to dismiss the finances of breaking even on a night, but it needs to not be the most important thing so you can focus on making a great event. We've seen how it works with Zool, people come to our gigs because there's something a little bit different and then come to the next one with a few friends and it grows from that."
With their brand consolidated by the all-Zool lineup at the Limelight for the launch of Mosmo Strange's new EP on August 15, Zool Records is now looking to step up its activity in Ireland.
"We're super into all our bands," effuses Nolan. "To see them received well by people who don't know them at all in places like Dublin is amazing, life-affirming. Wasps were a hit in Dublin and they'd never played there before, and Mosmo Strange have been down too. People were a bit unsure at the start but by the end we had everyone dancing a bit. It was new for them, but they were digging it. One of the hardest things is to get people to dance to music they don't know."
"We're looking seriously at branching out," says Ash. "Our focus is very much Belfast, but we're looking at Derry and Dublin as places where we could maybe take an event like the ZoolHive or Zool Radar and see how it works in a new city. It's a small island with a lot of great bands and we want to break down the musical border because there definitely is one. We know about each other up here, bands down south know about each other, but unless someone really gets big there's not much crossover. I imagine it could be a bit daunting for a band from the south to reach out to a promoter in Belfast and come play a show here. But what we can offer, with the Zool Warehouse, is somewhere for them to stay and the opportunity to shoot a video or do a live session. It goes back to that thing of offering more than just a gig. We have the tools to make that kind of thing happen"
"If we're putting on a gig, the onus is on us as promoters to be so well trusted by music fans that even if they don't know the band from the south that we're putting on, they'll come along anyway on our recommendation. We need to build up that kind of trust with people. Then for bands, we want to give them a reason to work with us. We're excited to work with them and we're trying to make working with us appealing."
The Mosmo Strange EP launch is Zool's immediate priority, which is understandable, given that Ash is the band's drummer and Nolan its lead guitarist. A first year of encouraging growth won't be dwelt upon too much though, with the pair constantly planning, probing ideas and scouting for talent. "It's amazing to think that a year ago we all were just meeting each other, and now there's a headline show in the Limelight coming up," says Ash. "It's one of those many pipe dreams we sort of joked about, but has become a reality."
"We're looking forward to bringing back Zool Radar after that, and maybe doing it on more than one front. I'd love to get a night in Derry or Dublin and do it month about just give give some breathing space in each city. Generally though, the plan is just for more widespread Zool." Daniel Lynch
Photo by Brendan Magee