Articles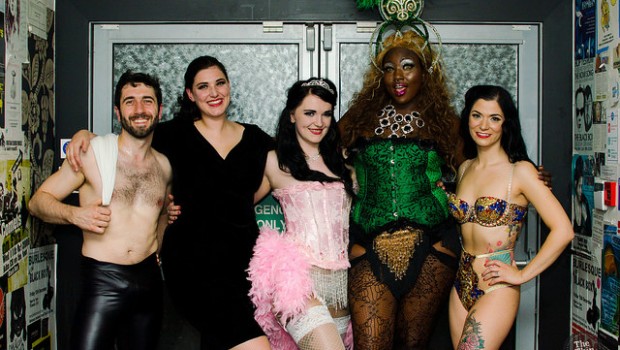 Published on October 22nd, 2014 | by Sara Marsden
0
Tease-O-Rama @ Black Box
Tease-O-Rama… what can I say?! One of my favourite nights of the year, it makes me feel like a kid in a candy store (or just myself in a candy store, I still get quite excited about candy) all the glitter, extravagant costumes and dance routines. A night of sensual and hilarious acts from a group of incredibly talented and charismatic characters. The performers reward your appreciation with the removal of a piece of clothing. That is, after all, a major part of Burlesque – the suspense, the tease. The performers have you on the edge of your seat and they know it.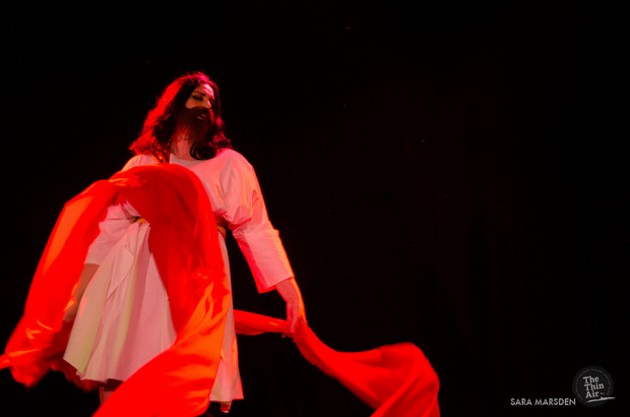 The show kicked off with songstress Nuala Davies (below), a vision in pink, who in between performing and thrusting to musical classics would pause to ask the audience, "Y'alright?!" in the broadest Belfast accent you've ever heard. Next, a particular favourite of mine, Soup DuJour (above) gracing the stage in a beard and robes, yes I said beard. Dancing as Jesus himself to Kylie Minogue's 'I Believe In You', just thinking about it brings back the hilarity all over again, one of the most hysterical routines I have ever seen.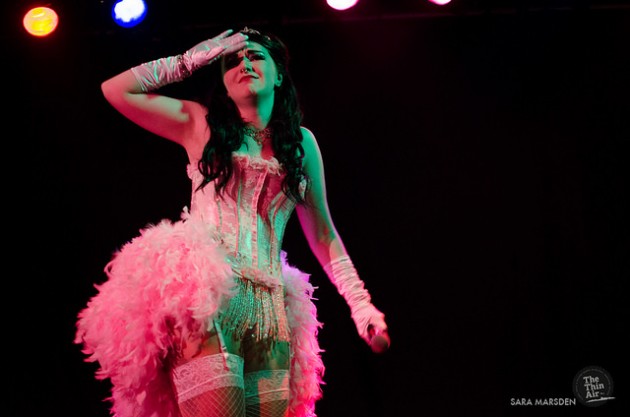 Boylesque act, Fabio Ego DeFlato, performed a playful routine that saw him go from weakling to strongman in montage form and another that transformed him from a mild mannered candy-stripped man to a glitter soaked stud in leather pants! Followed by Srg. Die Weis (below), all the way from California, performing to Latino music with a screamo break-down, whipping her skirt about the stage like a manic matador. Her next routine performed to the Will.I.Am's Gatsby track 'Bang Bang', saw her flicking feathers about and busting out some classic flapper moves. Her deliberate expressions of exhaustion and clumsiness added a down to earth and witty element to both acts. And I cannot forget MiMi DuBois, debuting her new routine, Secretary's Daydream, which was always going to be everyone's daydream after watching it; a delightful routine that's sees Miss DuBois typing at her desk, when her mind starts to wonder to other – more scantily clad – things! Sara Marsden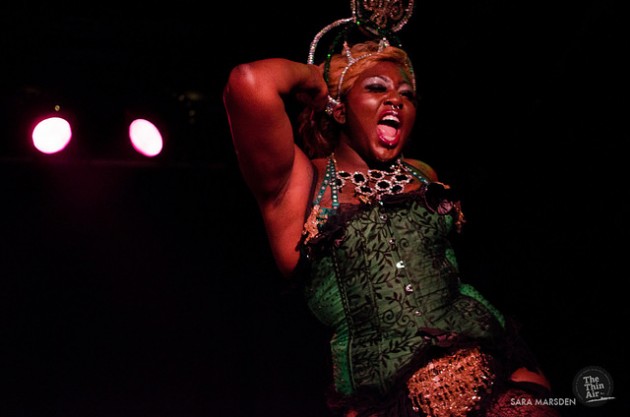 Check our Sara's full photo set from the night below.