Live Reviews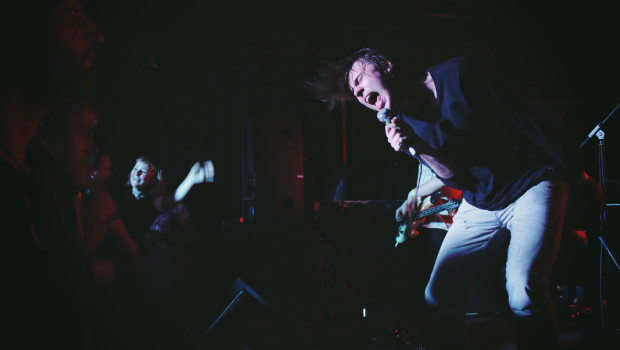 Published on October 1st, 2015 | by Cathal McBride
0
Girl Band @ Bar Sub, Belfast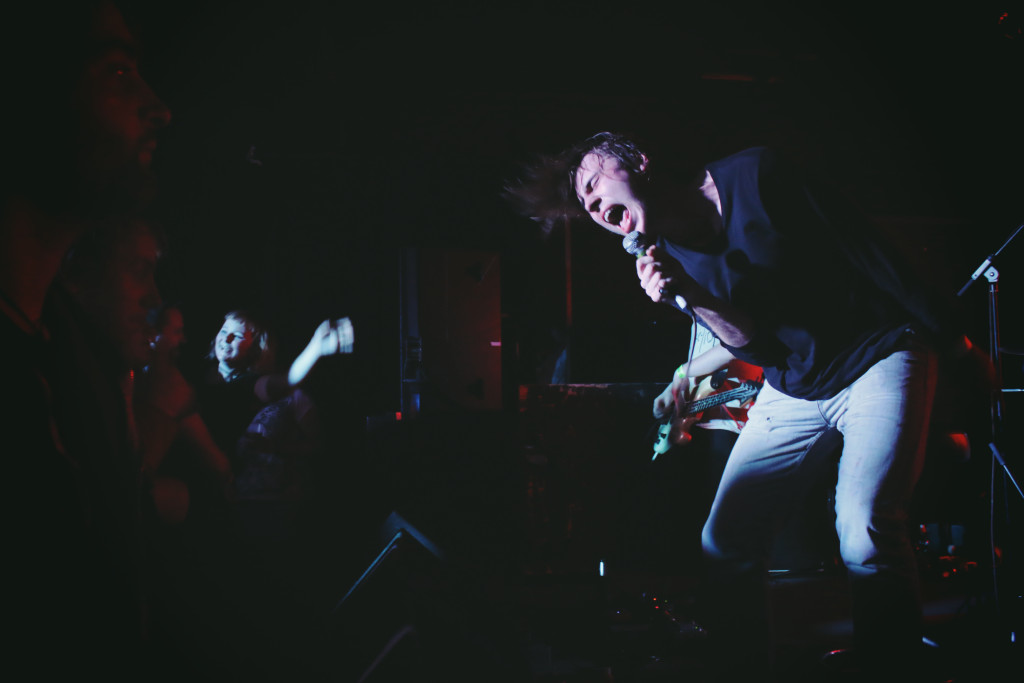 Most of the recent reviews for their full length debut Holding Hands With Jamie have said the same thing: no other band sounds like Girl Band. And it's true. Sure, there are echoes of noise-rock, post-punk, krautrock and techno but they're mixed together in such a way that no label can accurately capture the enthralling racket this Dublin quartet makes, while frontman Dara Kiely sings, speaks, shouts and screams surreal non-sequiturs over the top, sounding like the Irish lovechild of Steve Albini and Mark E Smith. While Kiely's lyrics, when audible, initially appear to be hilariously odd – packed full of endearingly lame puns and endless references to food – there's a darker side, as he's explained in numerous interviews that they come from the scribbled down thoughts that occurred during a psychotic episode he experienced two years ago. These elements combined make Holding Hands With Jamie the most cathartic release you'll hear this year, and that's only amplified in a live environment. And what better day to experience it live than on the very day of the album's release?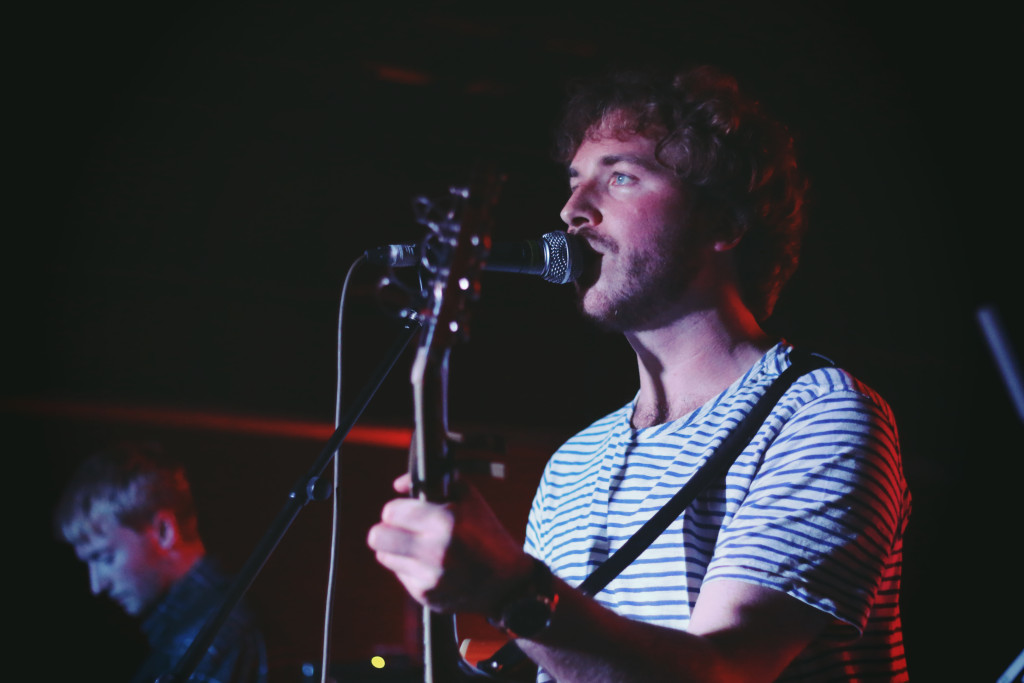 We have two support acts first though before they take to the stage. Paddy Hanna is up first, flanked by members of No Monster Club and Spies to make up his backing band. His joyously sunny guitar pop is a stark contrast to tonight's headliners (although a brief technical issue with the bass momentarily threatens to add some Girl Band style fuzz to proceedings) but that's no bad thing. Belfast's own Blue Whale bridge the gap between the two acts with their mostly instrumental math rock, loud and full of disorientating time signatures but simultaneously sunny and melodic, the sound of a nightmare on a tropical island.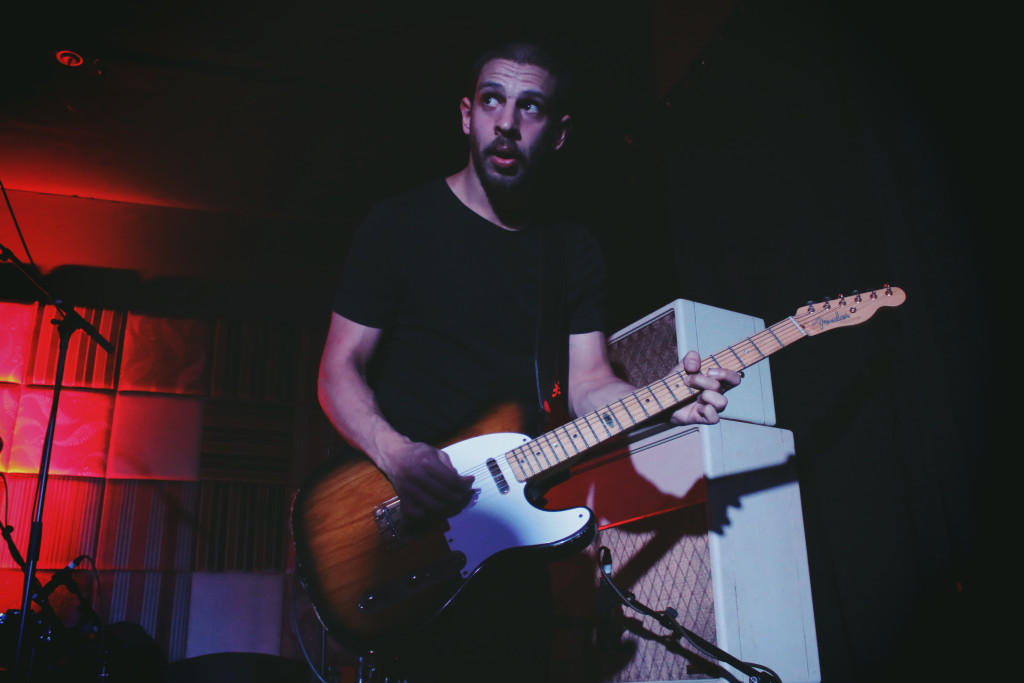 As enjoyable as both supports are, there's a growing excitement for Girl Band and the venue appears to be even fuller than it was when they last graced it back in February. Kiely is still on a crutch following a recent fall and has to perform from a bar stool, but it doesn't diminish his stage presence one bit as he writhes around screaming through the likes of 'The Last Riddler', recounting a strange visit to his doctor at the height of his mania, which even manages to fit in a reference to one of Stewart Lee's finest stand up routines ("Give it to me straight like a pear cider"). 'Pears For Lunch' and 'De Bom Bom' provide reliable early highlights, while the biggest cheer of the night predictably comes when Adam Faulkner starts tapping out the opening drumbeat to the now classic 'Lawman'. Half of the enjoyment in a Girl Band show is watching how unconventionally the band play their instruments – Alan Duggan summoning up deafening shrieks of noise from his effects pedals while barely playing an actual note, while Daniel Fox attacks his bass with impossible string bends, plays so high he's run out of frets and even uses a glass bottle as a makeshift slide on 'Paul'.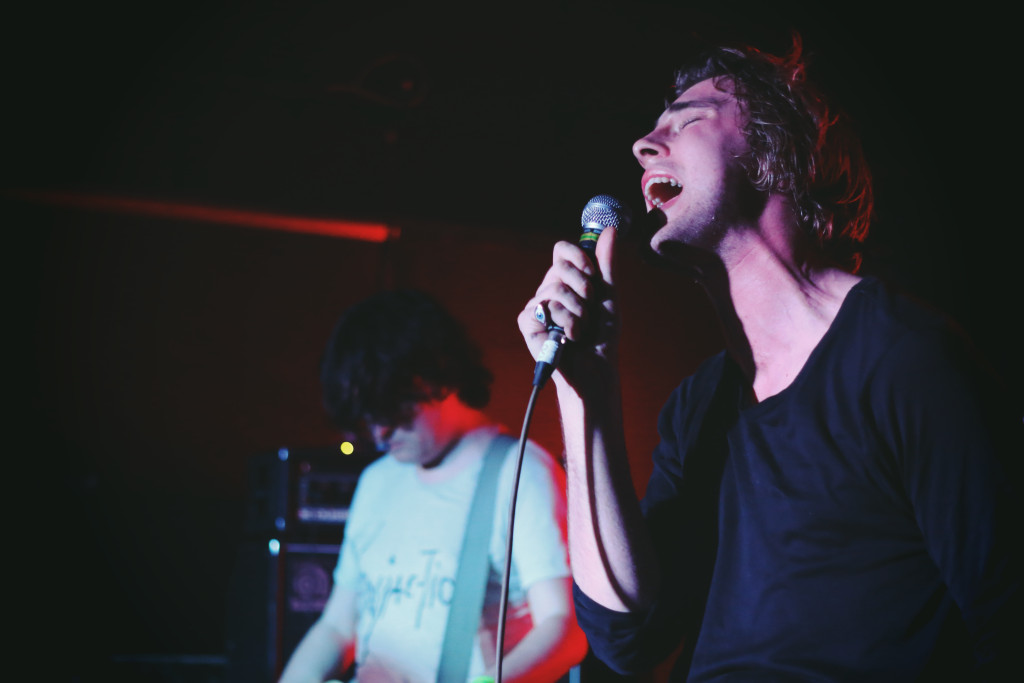 Almost all of the new album gets an outing (only 'Texting An Alien' is missing), and there's an infectious enthusiasm in the audience for new songs they've most likely only heard for the first time today, culminating in the joyous sight of a room full of people chanting "Nutella, Nutella, Nutella!" at full volume on 'Fucking Butter', though by this point many of them have already somehow managed to create a mosh pit for the mere 25 second duration of 'The Cha Cha Cha'. But such a dedicated following should be expected – Girl Band have been the most exciting band in Ireland for some time now, and with Rough Trade onboard, the wheels of world domination are already in motion.  Cathal McBride