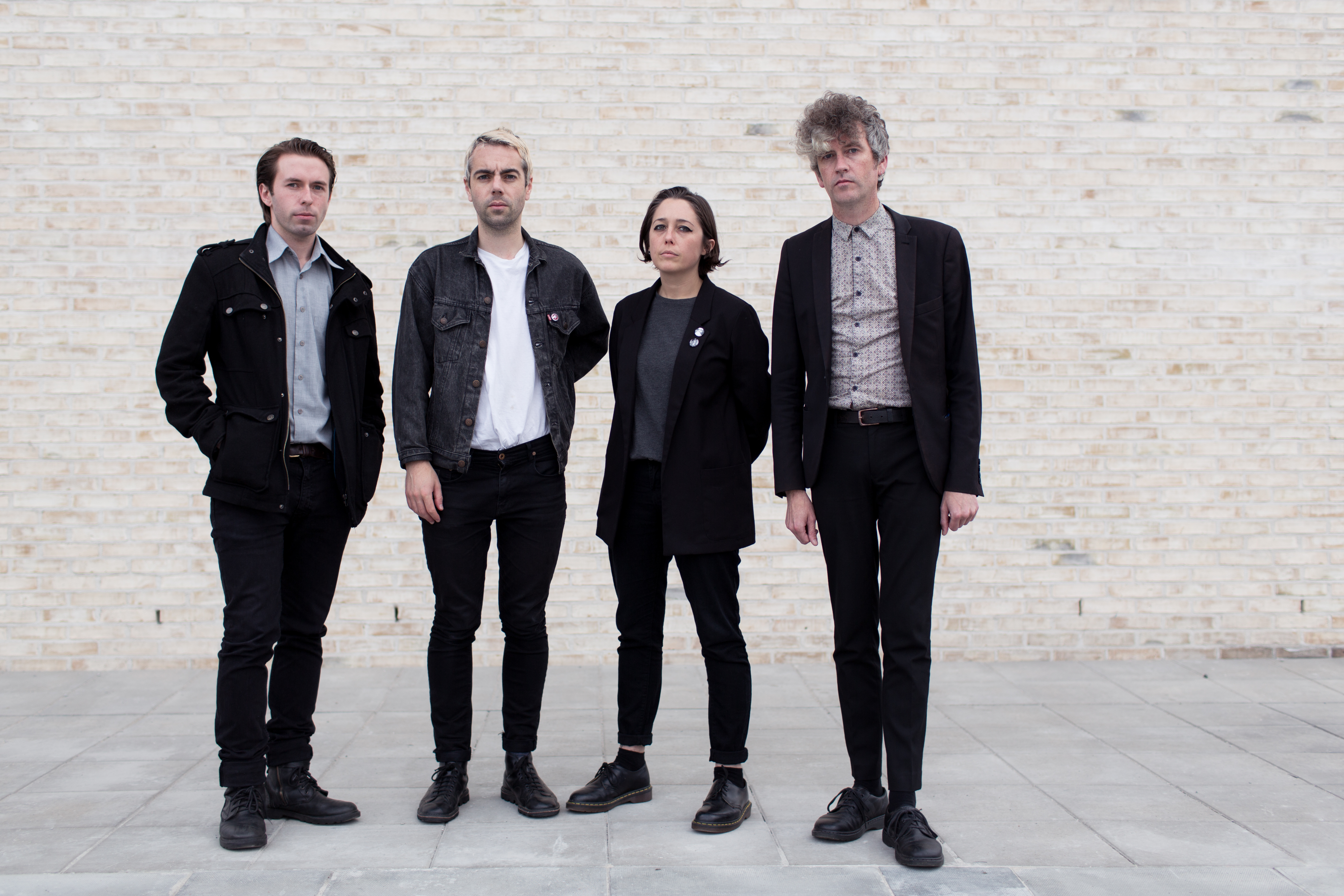 "It's one thing to spend a long time learning how to play well in the studio, but to do it in front of people is what keeps me coming back to touring." It was Rush's Neil Peart who said that. But what happens when you have to perform in front of hardly any people at all? This unenviable position is precisely what Gross Net, nom de musique of Philip Quinn, is faced with as he begins his supporting set for his other band Belfast post-punks Girls Names in front of a sparse crowd on a rather nasty, wet Friday night in Cork's Cyprus Avenue.
Initially the few assembled can sense the nerves as Quinn implores the lighting guy to lower the lights as he "feels exposed up here" and would rather it "gloomy". Luckily this increased gloom perfectly suits Quinn's industrial post-punk. While running through a set that's some kind of cross between Depeche Mode and one of Trent Reznor's instrumental soundtrack projects with Atticus Ross, Quinn overcomes his initial trepidation with defiant, and at times aggressive, songs dripping with beats and dissonant vocals. It all culminates in a spell of wandering from the stage into the 'crowd' as he finishes his set by draping his microphone lead around two unsuspecting young ladies and promptly stalking backstage. The whole endeavour is confrontational, uncomfortable, and searching. Impressive.
By the time headliners Girls Names take the stage, the crowd situation has improved, but is by no means full. This doesn't seem to phase the experienced quartet one bit. They immediately launch into 'A Hunger Artist' and 'Reticence', two undoubted highlights from their recently released third album Arms Around A Vision. In the live setting these tracks are much more visceral and sonically impressive than on record. The tension of the tracks is heightened; the dour melody and dissonance of the songs highlighted. Buoyed by these successes, vocalist/guitarist Cathal Cully calls the assembled crowd to the stage declaring, "We'll make it fun."

That's exactly what happens. Despite the small numbers, the crowd and band are engrossed. In particular, the two young women who were earlier wrapped in Quinn's microphone are visibly having a howl of a time eventually engaging in near head banging towards the front of the stage. Throughout, the quartet move from melodic British post punk ('Hypnotic Regression') to the feedback and noise of New York's no wave movement ('Zero Triptych') with aplomb. They're like a post punk jam band at times. The entire endeavour is chaotic but the discordance is at all times harnessed and brought to heel. Despite this, I can't help but feel that Girls Names would have been better served by having some local support to draw in a larger crowd. They need not make things so difficult for themselves. Jamie Coughlan
Photo by Joe Laverty.