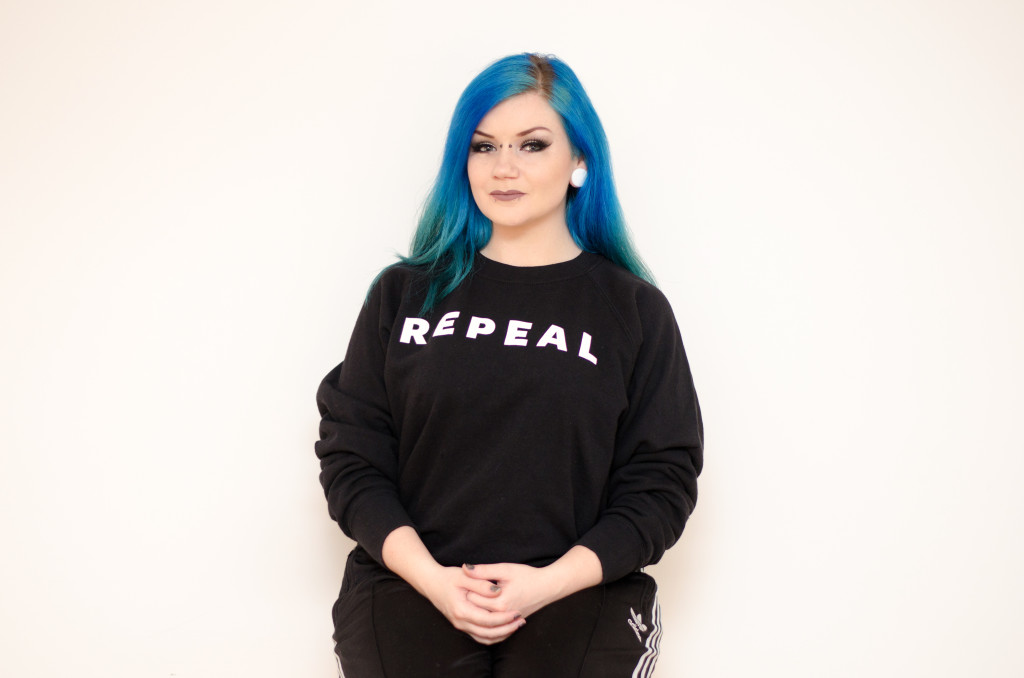 I remember the first time I stepped on stage as a fresh faced student in school about 15 years ago. I don't even remember the pre-show nerves but one thing that stayed with me was the buzz I had afterwards and it's something that has stuck with me. So it's no wonder that when given the opportunity to step back on stage as a 20 something year old, I jumped at the chance. I started my burlesque journey on the incredible stage of The Sugar Club for the Dublin Burlesque Festival as part of burlesque troupe La Folie Déshabille. It was an experience I'll never forget. My eyes were opened to a community full of love, support, body positivity and feminism.
I struggled a lot with my body image as a teenager and in my early 20s and burlesque was the first step towards changing that. It was fascinating to me to be on stage, baring all at times and be seen as more than just my body. It's a cliché but it's incredibly empowering to step on stage in front of a huge crowd and be celebrated for creativity, emotion and confidence over your lumps and bumps. It was an absolute game changer for me. Don't get me wrong, there have been some interesting reactions when telling people I did burlesque (some sleazier than others) but most people are open to wanting to find out more about it and reserve judgement. Fast forward 5 years and I have found a passion for tribal fusion belly dance and it has given me a whole new appreciation for my body and what it can do. As cheesy as it sounds, through the belly dance community in Dublin, I have found a sisterhood that I cherish.
It's great to have such a stronghold of women to lean on for support especially this year with the referendum to Repeal the 8th Amendment from our constitution. There are so many reasons why I personally believe this amendment should be repealed, most of all for women to have bodily autonomy. In Ireland, from the moment a woman conceives, she no longer has full rights over her body. We deserve better. Ann Lovett deserved better. Savita Halappanavar deserved better. Miss Y deserved better. To the 12 women who travel each and every day and are forced to feel shame: you deserve better. You are more than your choices. You are more than a vessel.
While this archaic law currently has rights over my body and the body of my sisters, I am a very proud woman in Ireland today. There was an estimated 40,000 people who took to the streets last year to March for Repeal, made up of men, women and children. The show of solidarity has been overwhelming. Since the Yes Equality referendum in 2015, there has been a massive increase in young voters and these are the people that will shape our future. They understand that it's time for change but mostly importantly it's time for choice.
Photo by Sara Marsden