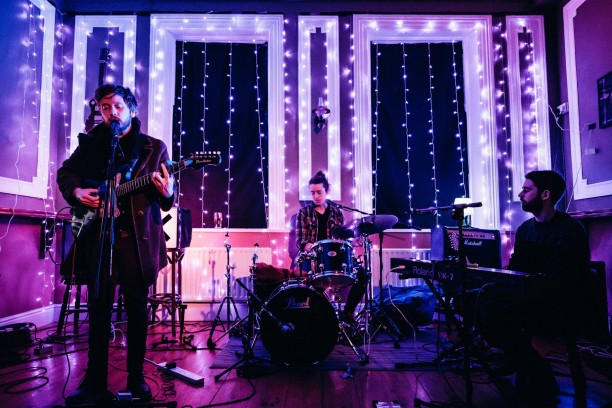 TTA favourite and Galway institution, New Pope AKA David Boland has dropped a spontaneous EP to mark the new year. Titled Mångata, the seven-track release is, for now, a YouTube exclusive and is the first new music to come from the Citóg Records founder in over a year.
Since we last spoke to Boland around the release of his 2016 debut LP Love, he's shared a reworked edition of tracks from his former band The Depravations and continued to be a regular live fixture in Galway's venues. Strangely though, 2018 also saw him removing all of his previous releases from Bandcamp, including Love and its preceding EP, Youth. 
With the promise of his catalog's return to the Internet later this year, Mångata is more than just an easy stop gap. This collection, in fact, offers up some of New Pope's finest work to date and, despite him calling it a "lo-fi mess", it finds him and his regular band (Colm Bohan, Mosey Byrne, G Tobin) playing with greater clarity, distinction and purpose than ever before.
'Living Here (Is So Easy)', for example, finds the band in classic form, invoking the likes of Mutual Benefit, Chris Staples and Lou Reed. The rest of the EP continues in much the same vein, with gentle production and an easy pace making for a brief, but rewarding 28 minutes. It ends with a track called 'All In All',  which makes for a lighter, perhaps less hungover sequel to old favourite 'The Claddagh'
You can listen to the Mångata in full below. Enjoy it while you can though, there's no telling when he might take it away again.