Features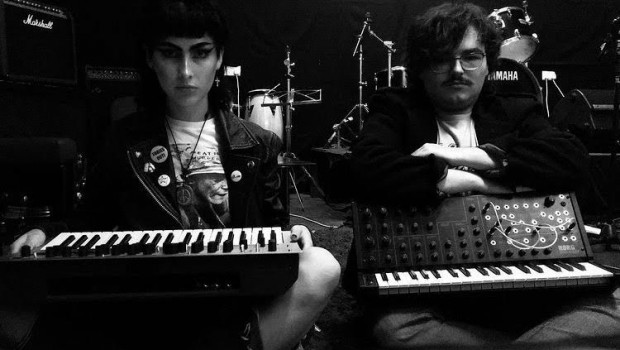 Published on June 24th, 2021 | by Stevie Lennox
0
Inbound: The Funeral Rose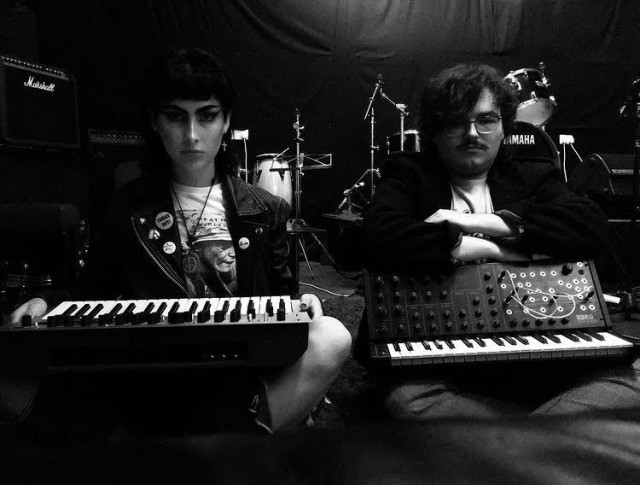 We're delighted to unveil the new single from Northern Ireland's latest – and as far as we're aware, only – goth act The Funeral Rose. Recorded with Niall Doran at Start Together Studios through their Ready To Rule scheme to help out emerging acts, its sepulchral bass & organ lines has all the hallmarks of the genre essentials – The Cure, Sisters of Mercy & mid-period Damned – as well as modern coldwavers like Molchat Doma. But, far from outright retromancy, the shared vocals from members Éabha and Alex offers a duality of perspective, entirely of its own. Stevie Lennox had an introductory chat with the band to learn more, and needless to say, we'll be keeping close eyes on their progression.
Hi Alex and Éabha! We're enjoying the hell out of 'Torn Apart', which is the first we've heard from you – could you introduce yourselves to us, and how you got together?
Well this is actually our second single but our first, 'Nausea', was self-produced and only people we know gave it attention. I think this single has definitely allowed us to branch out, as we have been networking a lot more, and working with the NI Arts Council and Start Together Studio has definitely given us a much larger reach.
As far as us forming goes, we have both been in bands before, and both being bass players, we had a similar experience where our creative voice and desire to be serious musicians was not heard. We both also had a love for synthesisers and goth music so we came together to start this band in early 2020. Before we started making music together, we were just casual friends but this has definitely been a bonding experience for us as we both discovered how similarly deranged we were, and how we both had the same thoughts and theories on life and music. Unfortunately as we formed at the start of lockdown there was no way for us to get gigs but we still practiced and made music together. We think this time has allowed us to refine our sound more and realise what we want to do, we do hope however that we can play as many gigs as possible very soon.
What brought you to Start Together?
Alex saw on the Start Together Studios page that the NI Arts Council were running the Ready To Rule scheme, gaving local artists the opportunity to record a single at Start Together Studio. Alex applied straight away for The Funeral Rose and sent away our demo and luckily we were chosen and put in contact with Niall Doran who would be our engineer, who showed loads of enthusiasm in working with us. We were really excited with the opportunity and once we got in the studio we felt welcomed by Niall and he allowed us time to throw around our ideas and try out all the equipment that we wanted, and we certainly did. In the end we are extremely happy with our time in the studio and we would love to come back again when we get the opportunity.
Was the intention to start a 'goth band', or something you naturally were drawn to? 
Well we've both listened to goth music a large portion of our lives so it is only natural that we'd want to create our own. It definitely fits our thought process and comes natural to us, and we thought it would be good to bring some goth music to the scene, there are probably other goth bands in Ireland but we try to give it an edge with heavy synthesiser use and an emphasis on the texture of the sound as well as the musical content.
Who or what would you say are the predominant influences on your music?
Our musical influences mostly include bands from the 80s, like The Cure, Depeche Mode, Joy Division, Gary Numan and Soft Cell, as well as more modern bands like Nine Inch Nails and Molchat Doma. the themes of our music mostly just come from our spontaneous 3am conversations, ranging from philosophical discussions, politics and observations we make about people and life in general.
Tell us how your new single 'Torn Apart' came together.
When we started with the song, Éabha had pieced together a really nice bass-line and some synth parts, and Alex added some other synth parts on, but we didn't really have an idea of where to go with it until we where taken on by Start Together as part of the Ready To Rule scheme with Arts Council NI, then we got into gear. As with the last song, Alex wrote the lyrics and we decided to put a chorus in the song as we hadn't really done that on the previous single.
Once we were in the studio, we added more and more layers to the song. Éabha played and wrote all the guitar parts and we went wild with the plethora of synthesisers and effects in the studio. Alex went mad creating lead patches on the Moog Grandmother and using the Mellotron for haunting choir chords and Éabha had the idea of using the Hammond organ so we slapped an organ solo and bass part on too. In the end, we think all the elements and layers of sound came together amazingly.
As far as its themes, we both decided we wanted to do something about environmentalism. It's something we both feel really strongly about so the lyrics came quite naturally but we added in a spice of government corporation and corporate evil too. When it came to the actual singing we knew we wanted to use both our voices, Alex has quite an emotional range to his voice whereas Éabha's voice is hauntingly low and booming and we both contrast well with each other, but rather than just layer our voices together like we did on our last song "Nausea", we decided to take a verse and chorus each, adding a sense of contrast to the two halves of the song.
Do you have any plans to play live once things open up again? 
We definitely hope we can play many live shows very soon – for both of us it's the best part of music and we really want to get out there and play where and whenever we can.