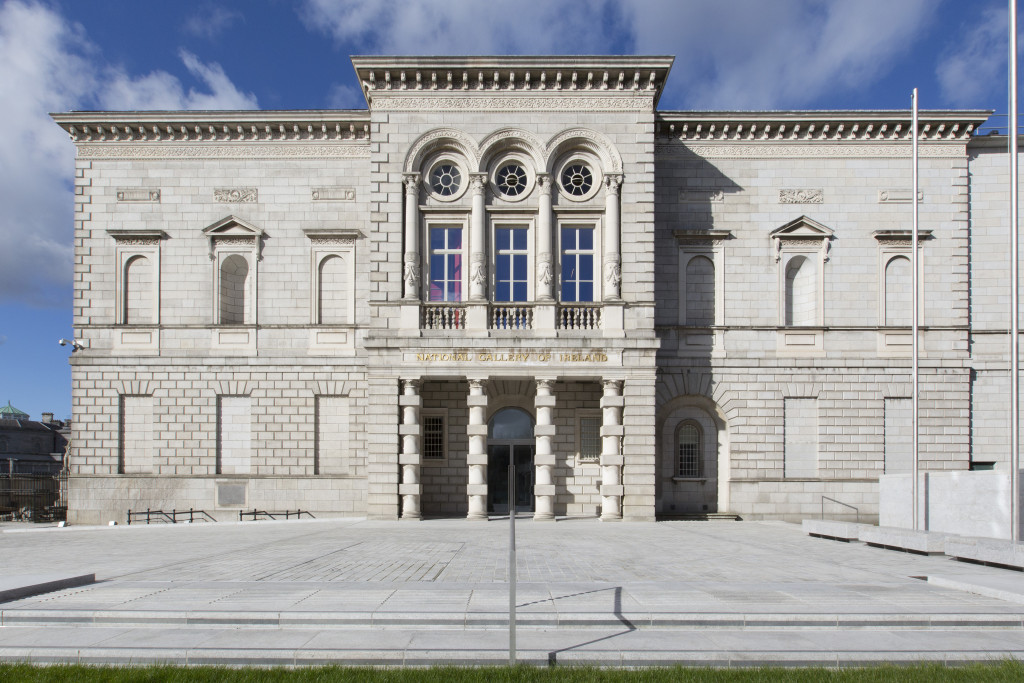 After six years of extension refurbishment, tonight sees the reopening of the National Gallery of Ireland's Merrion Square wings. Starting in 2011 with The Dargan Wing (originally opened in 1863) and continuing with The Milltown Wing (originally opened in 1903) in 2014, the gallery at one stage had an estimated 80% of its floor space closed.
This weekend sees the opening of the gallery's much anticipated Vermeer and the Masters of Genre Painting: Inspiration and Rivalry exhibition, with the gallery's main space open to the public from today. Access has been limited to the Clare Street entrance due to the refurbishments, so more than anything, we're looking forward to walking in the Merrion Square entrance once more.
Full details on the gallery can be found here.
Main Image:
National Gallery of Ireland, Merrion Square West Entrance
Photo © National Gallery of Ireland. Photographer: Roy Hewson