Visual Arts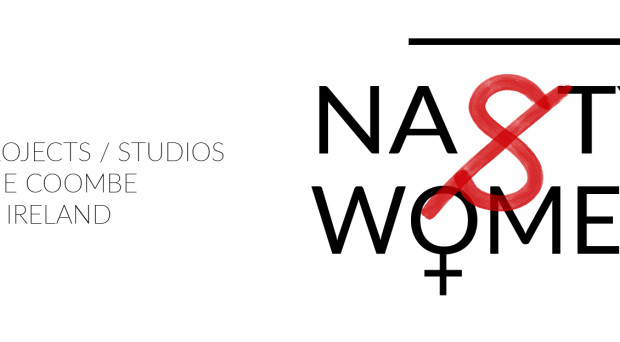 Published on August 3rd, 2017 | by Aidan Kelly Murphy
0
Exhibition: Nasty Women Dublin

Opening tonight in Dublin's Pallas Projects & Studios is Nasty Women Dublin. Originating in New York, the fundraising initiative has spread to over 40 destinations globally and is described as:
"a global art movement that serves to demonstrate solidarity among artists who identify with being a Nasty Woman in the face of threats to roll back women's rights, individual rights, and abortion rights. With over forty fundraising art exhibitions taking place around the United States and abroad, Nasty Women Exhibitions also serve to support organisations defending these rights and to be a platform for organisation and resistance."
For this incarnation of Nasty Women, funds are being raised for the Repeal the 8th movement, specifically the Coalition to Repeal the Eighth Amendment and Artists' Campaign to Repeal the Eighth Amendment. A host of particpating artists, including Barbara Knezevic, Doireann Ni Ghrioghair and AideenBarry, have donated works with all to be sold for less than €100 – a full list of particpating artists can be found at the bottom of this article.
The exhibition will continue over the weekend and into next week with a variety of events scheduled. Telephones returns on Saturday for a special Nasty Women edition, tickets are available online here. Catherine Barron host a teenager workshop (please note the event is 16+) on Tuesday the 8th from 2pm to 5pm. Titled Finding Creativity the workshop looks to spark creativity through 'creative making' rather than 'creative thinking' – full details can be found online here.
The exhibition closes next Saturday and for this final day a special performance by artist Léann Herlihy is due to take place. Herlihy, who recently participated in the Stream Project which can be seen below, is due to present a piece titled A glove is a gift which looks at "addressing the position of the female body as a focal point of repressed histories and political desires"
Nasty Women Dublin opens tonight from 6pm in Pallas Projects & Studios, and is due to continue until August 12th – full details can be found online here. Be sure to support in whichever way you can.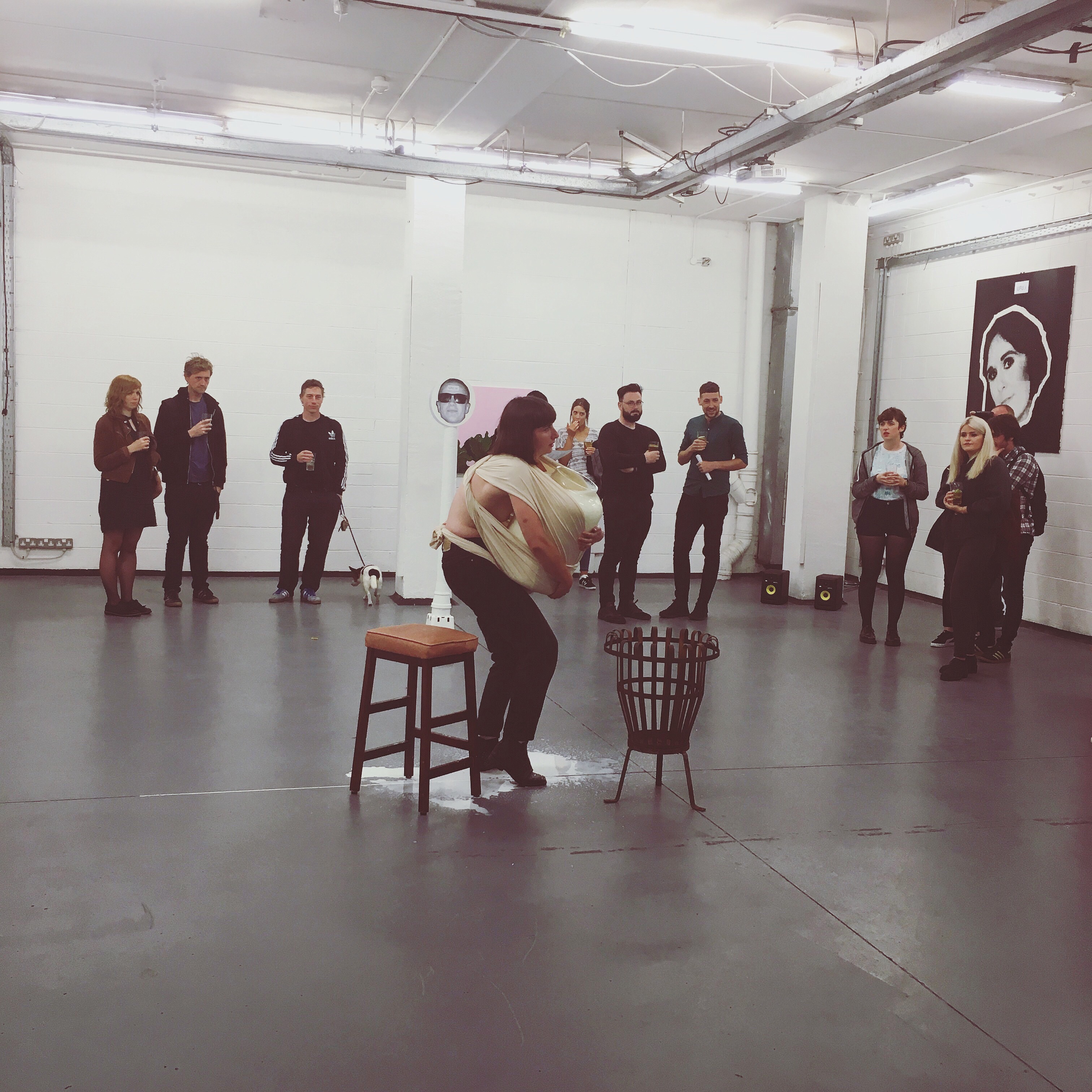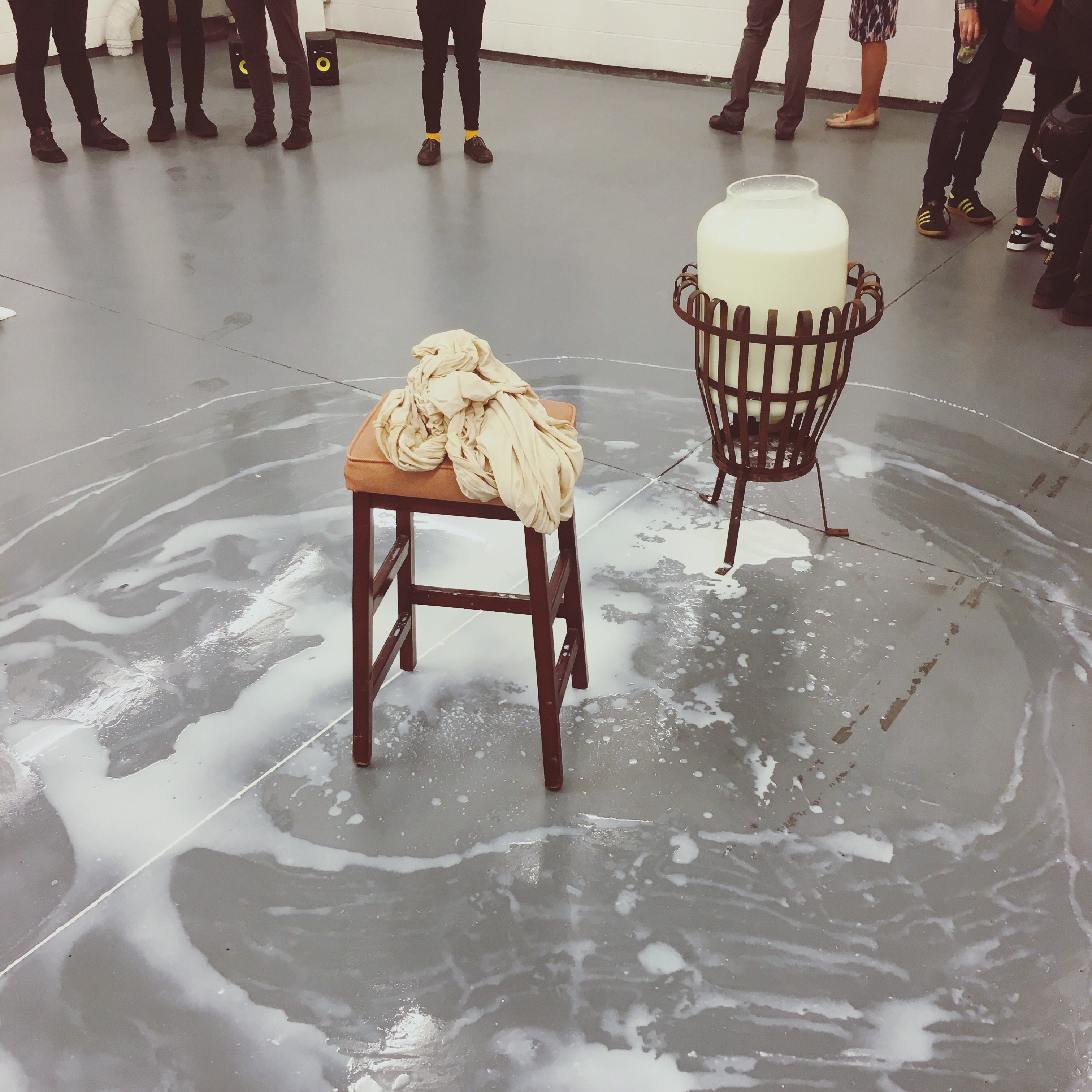 Participating artists: Artists include:
Aoife Dunne, Mona Atkinson, Anne Maree Barry, Aideen Barry, Aida Bangoura, Margaret O'Brien, Sarah Browne, Catherine Barron, Jade Butler, Catherine Barragry, Rachel Burke, Amanda Coogan, Nuala Clarke, Aimée Chan, Avril Coroon, Siobhan Clancy, Pauline Cummins, Susan Connolly, Maud Cotter, Margaret O'Connor, Ruth Clinton and Niamh Moriarty, Aislinn Delaney, Margaretta D'Arcy, Isadora Epstein, Millie Egan, Sara French, Marie Farrington, Aoife Giles, Doireann Ni Ghrioghair, Sara Greavu, Orla Goodwin, Amy Higgins, Leah Hilliard, Léann Herlihy, Roisin Hackett, Katie Holten, Erica Van Horn, Dragana Jurisic, Wendy Judge, Jesse Jones, Barbara Knezevic, Ali Kirby, Sandy Kennedy, Breda Lynch, Katharine Lamb, Gillian Lawler, Kathryn Maguire, Susan MacWilliam, Siobhan McGibbon, Sibyl Montague, Janet Mullarney, Chloë Nagle, Emer O'Boyle, Deirdre O'Mahony, Seoidin O'Sullivan, Katie O'Grady, Mandy O Neill, Aisling O'Beirn, Sadbh O'Brien, Helen O'Leary, Rachael Rose O'Leary, Laragh Pittman, Aine Philips, Jennifer Smith, Vicky Smith, Sonia Shiel, Polina Shapkina, Ciara Scanlan, Celine Sheridan, Gráinne Tynan, Ann Quinn, Ruby Wallis, Chanelle Walshe, Eve Woods, Amy Walsh, Isabella Walsh