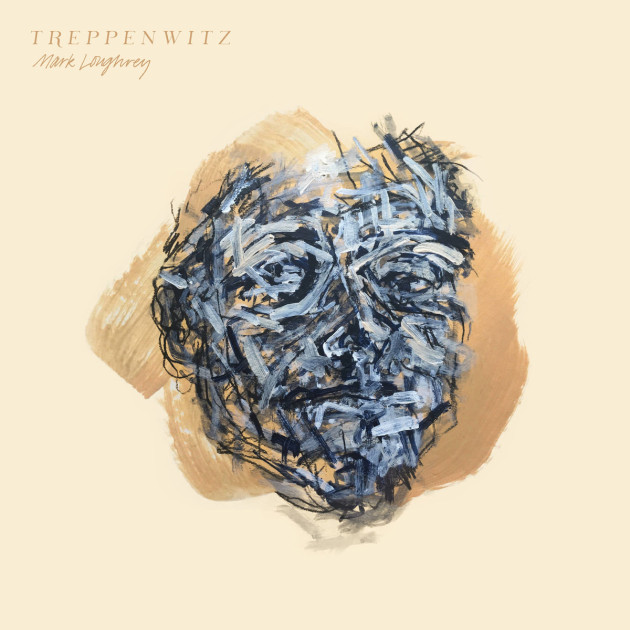 Translated roughly as 'staircase wit', Treppenwitz is a loaded word; an evocation of regret, of longing and succumbing to overanalysis of what could have been said. Best left to the overthinkers among us, the phenomena is the source of much of our great art, writing & comedy, and it's something Mark Loughrey has mined and left to rumination across a breadth of the characters and worlds explored on his debut album.
Whilst rooted in the wistful yearning of Nick Drake or Jeff Buckley and the kind of indie-folk that regularly wins the NI Music Prize, it's propelled by a fearlessness to follow the creative impulse – like the character-brimming eclecticism of Devendra Banhart. Treppenwitz is never devoid of texture, not just in the romantic wanderlust of Loughrey's words – but the breadth of instrumentation, string arrangements, and sense of dynamic space from song-to-song, thanks to bassist & producer Carl Small's attention-to-detail.
The singer-songwriter & multi-instrumentalist, as well as vocals & lyrical content, performed much of the guitar, bass, banjo, synth & percussion on Treppenwitz. The recording of the album began in spring this year, and took place across a variety of locations. Additional musicians include Sorcha Carlin on violin, drums by Craig Meek & Junk Drawer's Jake Lennox, and backing vocals from Emer Maguire & Joshua Burnside. The LP was mastered by Gus White, with the cover artwork by Portland-based artist Miro Merrill.
Mark Loughrey launches Treppenwitz at Belfast's Bookfinders tonight, Friday, October 13, with support from Joel Harkin. Admission costs £5, it's BYOB, and doors open at 7.30pm. This will be Loughrey's last performance before moving to Berlin, so we strongly implore you to attend.
Stream Treppenwitz below: