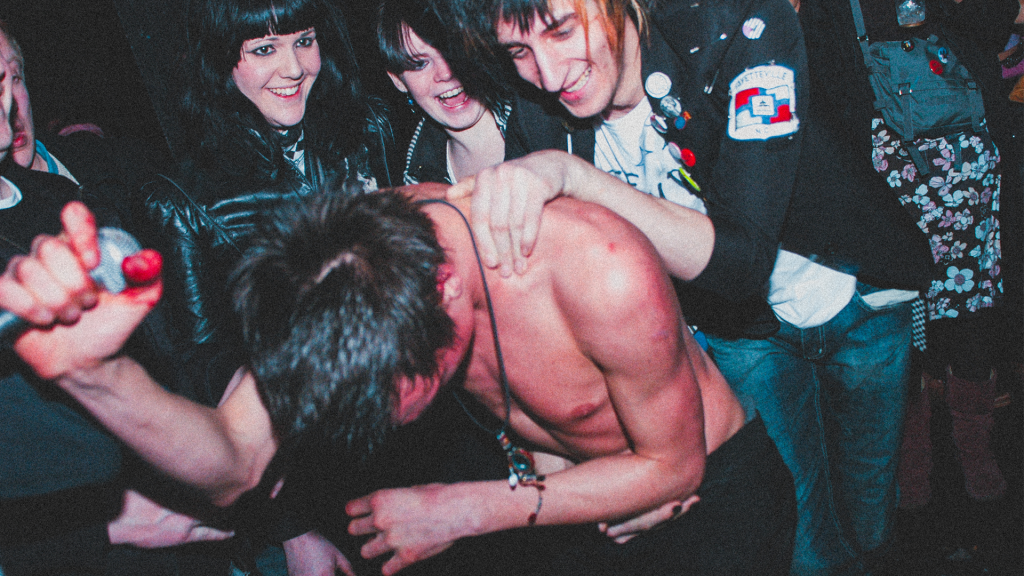 Tonight's sees the opening of a new photographic exhibition in Dublin's Fumbally Exchange featuring the work of Gregory Nolan. Originally from Ireland, Nolan cut his teeth abroad rather than at home – making a name for himself through his blend of traditional music photography coupled with a documentary style to capture the London's mid-2000's indie scene, a fact reference in the exhibition's title: This Was Our Scene. Nolan's imagery captured the energy of the capital's music scene, and encapsulated the hedonism and excitement emanating from his adopted hometown.
When viewing his photographs of now established names like The Libertines and Frank Turner it is clear that the heartbeat of this resurgence were the crowds themselves, with the bands epitomising their energy rather than necessarily generating it. His proximity, both physically and metaphorically, to the artists and the people who drove the scene makes for a body of work that internalises it's subject matter rather than one that distant itself – and makes for an engaging set of work.
Tonight Nolan launches his show, with a book  due very soon, and it all kicks off at 7pm in the Fumbally. The aforementioned Frank Turner is due to give a talk, followed by a Q+A with Nolan himself.
This Was Our Scene continues until Sunday October 22nd, with more information can be found online here.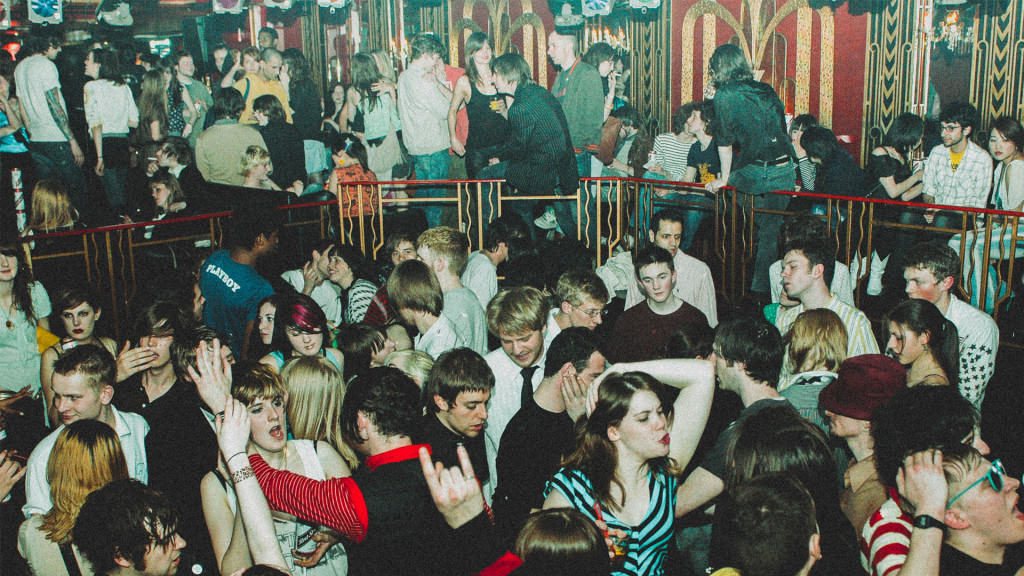 Main Image: Band Selfish C*nt February 2005
Above Image: Crowd at White Heat April 2005
Both © of Gregory Nolan