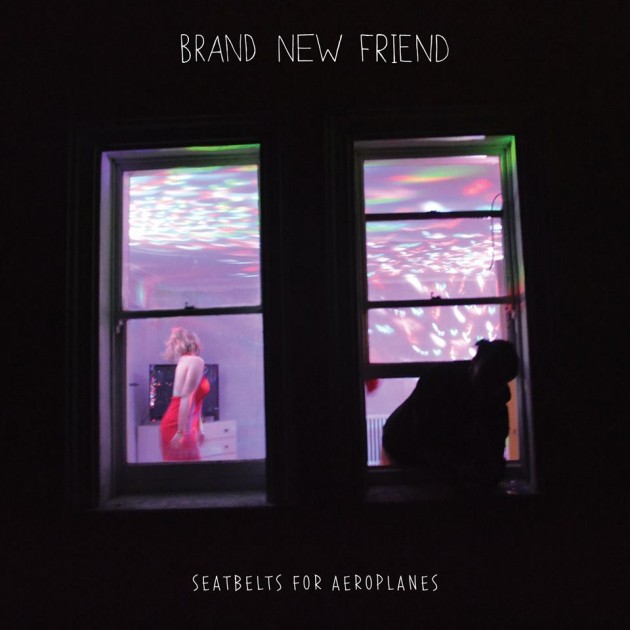 Unless you've been living under a rock up north, you might have heard about the crest of a wave atop which Brand New Friend have been surfing for the past couple of years.
Hype was high based on their live shows even ahead of the release of their almost dangerously-earworming debut EP, American Wives, back in 2016. Fronted by the impossibly charming sibling duo of Castlerock-born Taylor & Lauren Johnson, the band's brand of starry-eyed, harmony-driven indie-pop is on full display on their forthcoming debut album, Seatbelts For Airplanes. 
Johnson's confessional lyrics allude to the unspoken things in relationships, the nature of overthinking and self-doubt – shaped by the purity of a youthful mind and the Brand New Friend sound – into thirteen hook-laden bubblegum nuggets. Like many of the major albums to emerge from NI, Seatbelts For Aeroplanes was produced by Start Together's Rocky O'Reilly.
Incredibly, Brand New Friend are one of the youngest acts to ever sign with London's Xtra Mile Recordings, and on Friday, April 27th, Seatbelts For Airplanes gets its release. You can pre-order it here.
Watch the video for 'Girl':
Brand New Friend are set to play the following dates in the coming months, April dates being a headline tour for the album, and May dates as Snow Patrol Irish tour support:
26th April – Derry, Sandino's
27th April – Portrush, Kiwi's
28th April – Belfast, Black Box
11th May – Derry, Millenium Forum
12th May – Cork, Opera House
14th May – Killarney, INEC
15th May – Dublin, Olympia Theatre
16th May – Wexford, Opera House
18th May – Galway, Leisureland