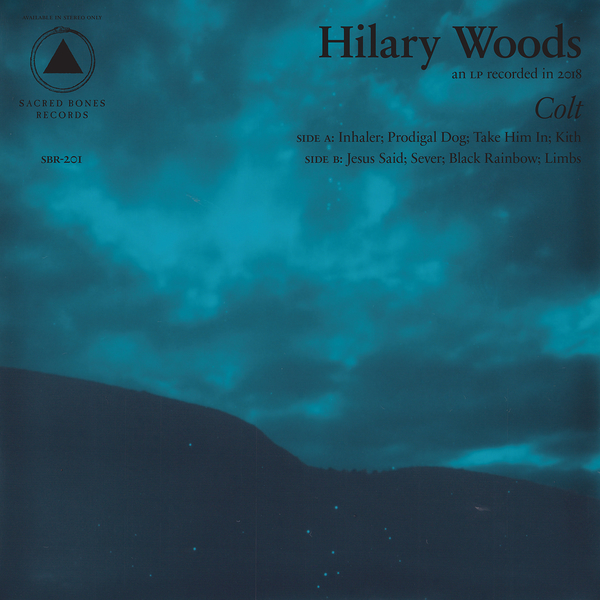 Some artists are just destined to wind up on certain rosters. One such act is Dublin's Hilary Woods, an artist whose solo craft we've followed with a certain glee over the last couple of years. On June 8, the musician, ex-JJ72 member and multi-instrumentalist will release her debut full-length album, Colt, via Brooklyn's Sacred Bones, an indie imprint whose discerning (and, so far, pretty impeccable) penchant for repping acts such as Zola Jesus, Jenny Hval, David Lynch, John Carpenter, Blanck Mass and Marissa Nadler runs directly parallel with Woods' very own crepuscular craft.
Her minimal composition & otherwordly layered atmospherics follow two acclaimed EPs and recent scoring of a horror film for IFI's Weimar season. With her onerous, emotive doo-wop reimagining of Lynch, and deeply affecting multi-platform artistry, Woods stands up without question alongside her other singular, groundbreaking labelmates.
With sparse percussion and the emphasis on tone, the album was recorded by Woods in her Dublin home, before being taken to Berlin for mixing and co-production by James Kelly. It's available to pre-order here, on vinyl, CD & digital formats, or through Sacred Bones.
Listen to 'Black Rainbow', which, as we said, "Conjures a woozed-out netherworld that wouldn't feel in any way out of place on the draped and dusky stage of Twin Peaks' Bang Bang Bar, new single 'Black Rainbow' finds Woods at her most restrained and deftly beatific."
Hilary Woods is set to headline The Sugar Club on September 14. Tickets are priced €16 from Ticketmaster.