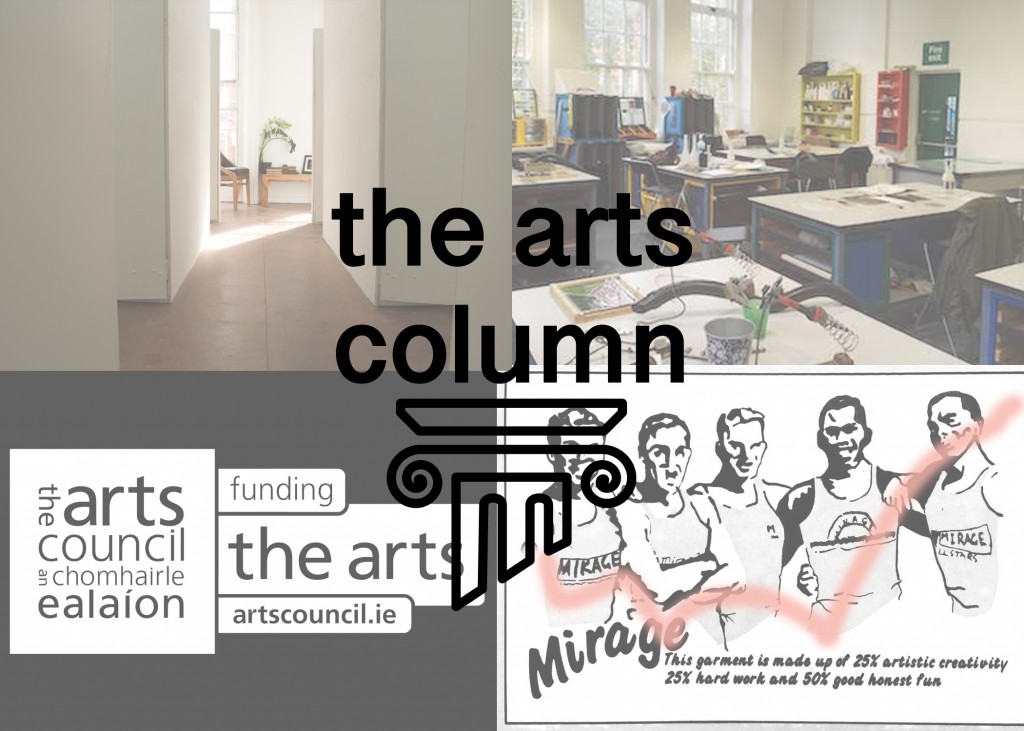 In this week's edition of the arts column we've details on an exhibition opening in Belfast, studio lets in Dublin, an artist-in-residency programme in Cork and national funding.
As always, if you have an event, talk, exhibition, or would like to recommend one please get in touch via aidan[at]thethinair.net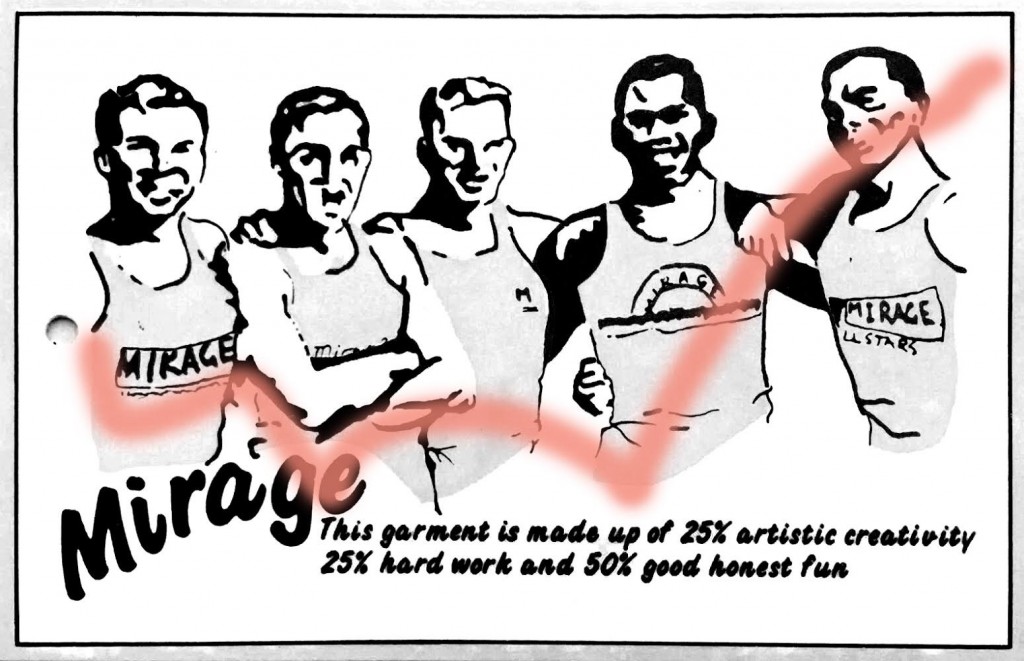 Exhibition | Everything Must Go @ PS², Belfast
Opening this coming Thursday, April 18th, in Belfast's PS² is a new exhibition featuring the work of Liliane Puthod. Titled Everything Must Go, the show draws on the history of the building, which was previously used for commercial purposes, with the artist examining the relationship we have to consumerism. As well as utilising the space, Puthod is installing two large works in Belfast itself, erecting billboards on Divis Street, from April 8th until 21st, and Corporation Street, from April 22nd through to May 5th.
Everything Must Go opens at 6pm this Thursday running until May 5th – more details can be found online here.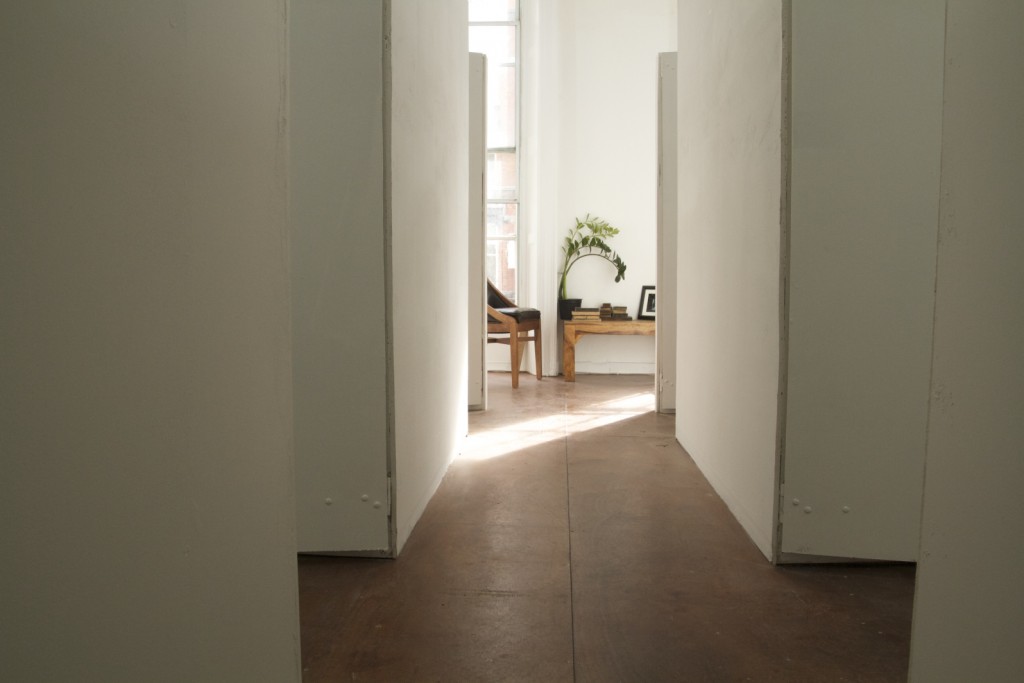 Studio Spaces | Plexa, Dublin
Details have been announced of a new studio workspace in Dublin's city centre – Plexa. Located on Dame Street the recently restored building is available for applications. The team at Plexa have advised:
"The space houses four solo and one shared space with an attached audio post production facility. Freshly rewired, Affordable pricing, Power and Broadband included. Available on a month by month basis, Kitchenette and common area"
If interested artists are advised to email an up to date CV, a PDF of current or past work to info@plexa.ie, advising what the space will be used for.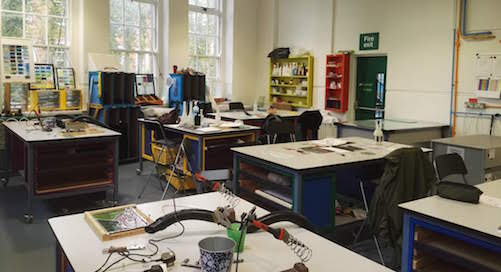 Open Call | Artist in Residence, CIT
Cork's CIT Crawford College of Art & Design have announced details of an Artist-in-Residence initiative. Artist who work primarily in glass have been invited to apply, with the residency scheduled to take place over a 4 to 8 week period this coming September. The opportunity is open to both established and emerging artists, with the successful applicant being provide with their own studio space and access to facilities that include, table and ring saws, kilns, an engraving lathe and more.
Those interested are advised to submit an up to date CV, short bio and artists statement (both max 200 words) and a proposal outlining their intent for the residency to debbie.dawson@cit.ie. This needs to be complete by May 6th.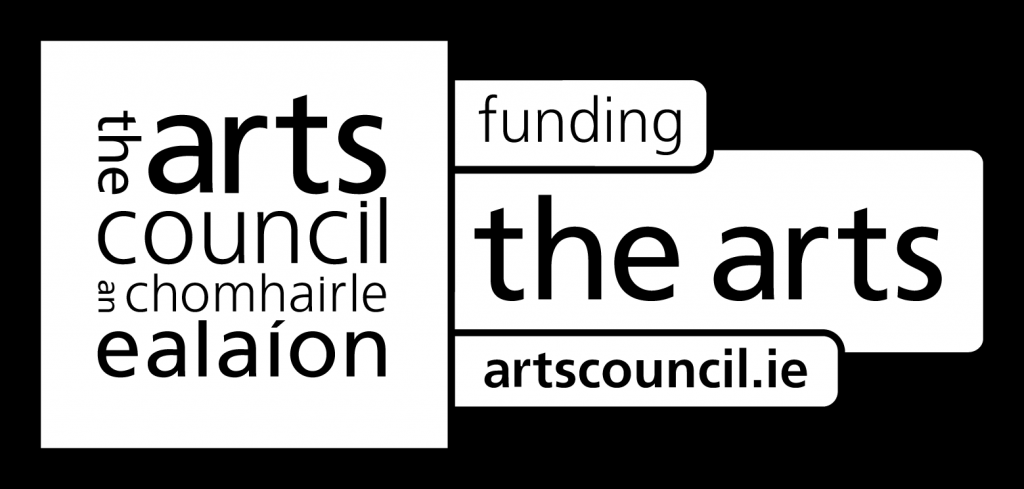 Funding | Arts Council Next Generation Artists' Award
Applications for this year's Next Generation Artists' Award from the Arts Council open today, April 16th. The award of €20,000 is aimed at supporting artists at the early stage of their career and is open to artists in the a wide variety of art disciplines. The application deadlines is in a month's time with interested parties advised that the window shuts on May 16th at 5:30pm. Full details can be found on the Arts Council's website here, with a list of disciplines covered outlined below:
Visual Arts
Architecture
Arts Participation
Circus
Dance
Film
Literature (Both English & Irish)
Music
Opera
Street Arts
Spectacle
Theatre
Traditional Arts
YPCE (Young People, Children & Education)
***
If you have an event, talk, exhibition, or would like to recommend one please get in touch via aidan[at]thethinair.net