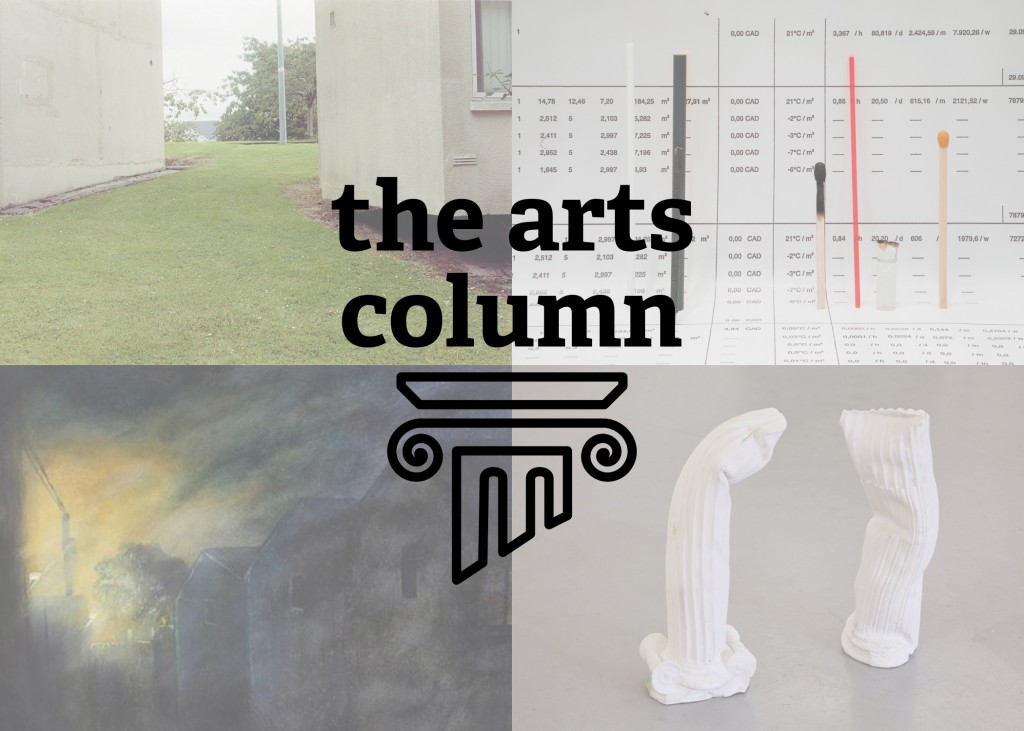 In this week's edition of the arts column we've details of a number of new exhibitions opening in Northern Ireland, a double-launch in Dublin, information on an open call for 2021 and links to online artists talks.
If you've an event, talk, exhibition, etc., please do get in touch via aidan[at]thethinair[dot]net. And as always – Stay Safe, and Support the Arts x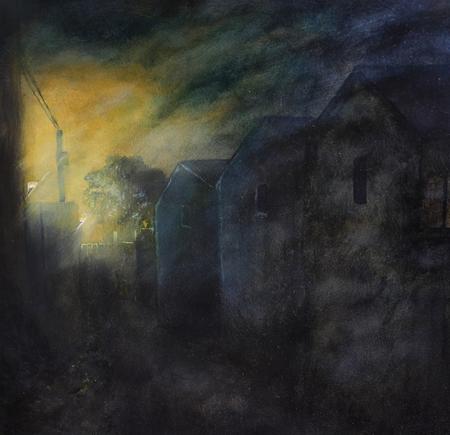 Exhibition | ArtisAnn Gallery, Belfast
A new exhibition featuring the works of recent graduates has opened in Belfast's ArtisAnn Gallery. All three, Saffron Monks-Smith, Lauren O'Hara and Irene Sweeney, graduated from Ulster University in June and all work with oils – albeit in varying forms. Monks-Smith practice see her look at memory and atmosphere with this iteration investigating at urban landscapes, O'Hara makes use of found photography from the '60s and '70s to create scenes of joy and release underlaid with the presence of violence, with Sweeney using the medium as a meditative and healing process.
All three's work can be seen in the gallery, open from 11 am to 6 pm Tuesdays to Fridays and 12 pm to 5 pm on Saturdays, until September 26th. More information available online here.
Image: Drifting Smoke by Saffron Monks-Smith, Gouache and Oil on MDF, 23 x 22.5 cms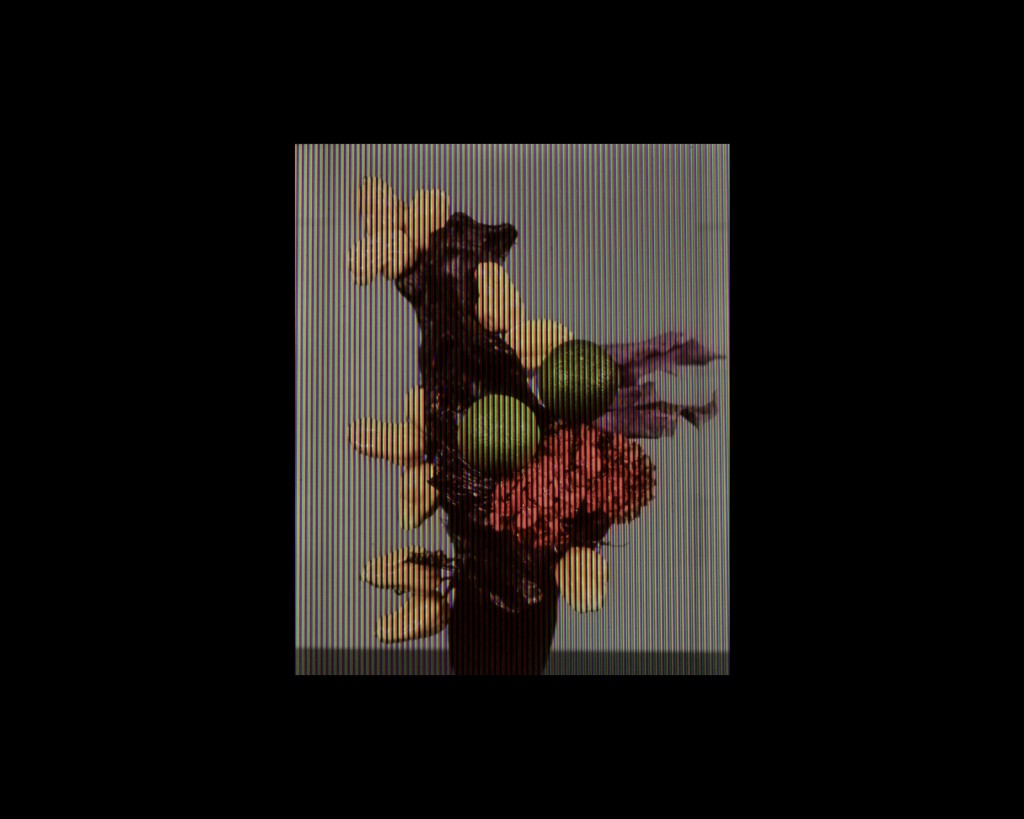 Exhibition | Void, Derry
This coming Saturday sees the opening of a new exhibition in Derry's Void featuring the work of Alan Phelan. The artist's new body of work, titled echoes are always more muted, is part of an ongoing series of exhibitions that articulate Phelan's research into the historical intersections of social and art history. Central to Phelan's practice is his resurrection of the Joly process, a long-lost early photographic technique, which he employs in his work and here provides the central characters to his new video work.
echoes are always more muted previews this Saturday from 6 pm until 8 pm, and is open until October 31st. This launch will be socially distanced and those interested in attending are advised to contact Void, details are available here.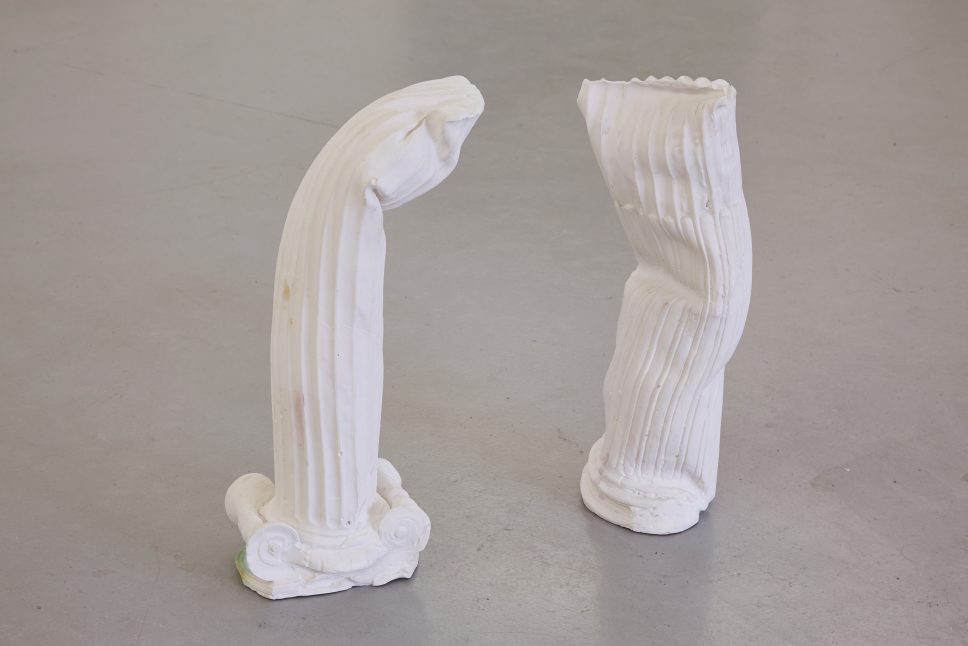 Open Call | CCA Derry~Londonderry
Details have been announced for the open call for a group exhibition taking place next year at CCA Derry~Londonderry. Titled URGENICES, this is the second iteration, the first taking place in 2019, and is aimed at artists in the early stages of their career and who are either based in Northern Ireland or have a connection with the area. As the title suggests, this open call is seeking applications that explore what the artist view as urgent and the applications can be made up of existing or unrealised works.
Those selected with received an exhibition fee, transport costs with a modest production budget for those with unrealised works. Those interested have until October 1st to register their intent, with more details available online here.
Image: Doireann Ní Ghrioghair 'Deflated Capitals' for URGENCIES (2019) at CCA Derry~Londonderry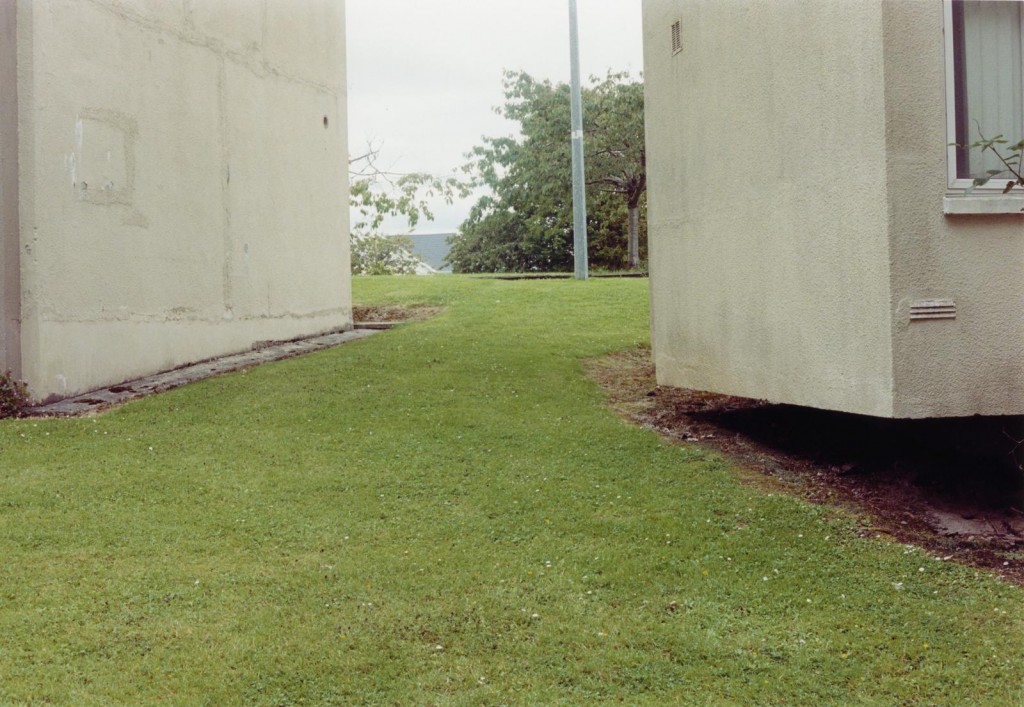 Exhibition | Kerlin Gallery, Dublin
A pair of new exhibitions open in Dublin's Kerlin Gallery this coming weekend. One sees the work of Samuel Laurence Cunnane, with the other featuring the works of Elizabeth Magill. Cunnane's work, which was featured in an online viewing room earlier this year, sees the artist investigate the edges, the peripheries and is accompanied by an essay fro Brian Dillon. Whilst Magill's work, titled 'Her Nature', is drawn from the artist's lockdown where she created a number of small paintings in her studio in rural Antrim.
Both exhibitions open from this Saturday (11 am until 4 pm) and continue until October 10th. For those unable to make the show in a physical sense can view the work via a viewing room here.
Image: Shannon, 2020, Hand-printed C-type print on archival photo paper, framed, edition of 3 + 1AP, 17.8 x 25.5 cm / 7 x 10 in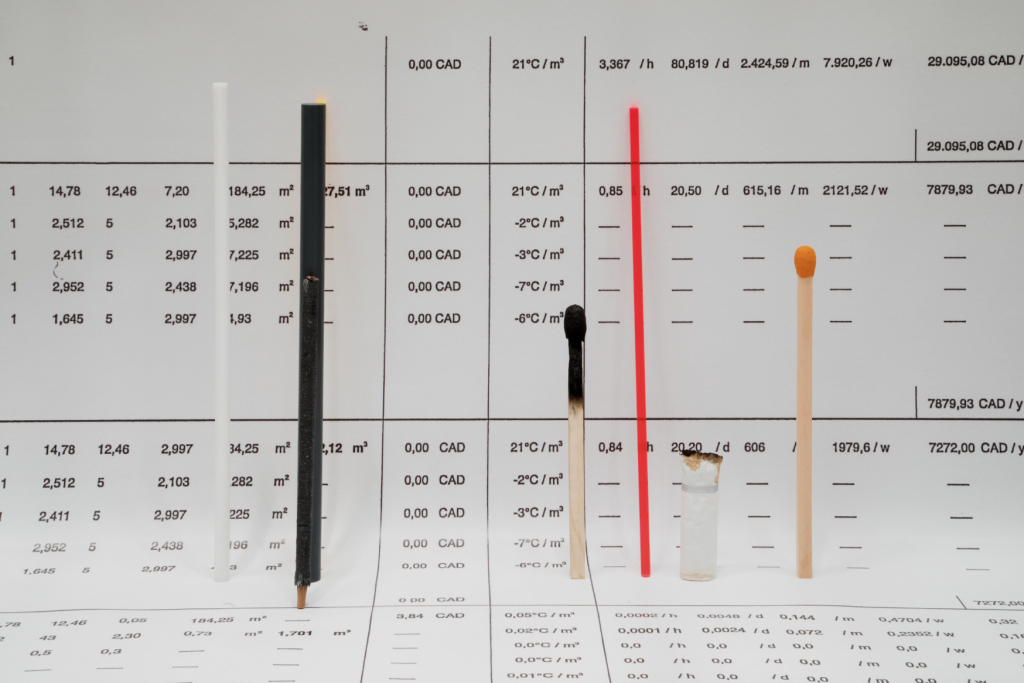 Artist Talk | Douglas Hyde Gallery, Dublin
This coming Thursday sees artist Gabriel Kuri in conversation with Georgina Jackson, director at Dublin's Douglas Hyde Gallery, about his exhibition 'spending static to save gas' in the aforementioned gallery. The show has been extended due to COVID-19, offering those who missed it's initial run another opportunity to see the exhibition which sees Kuri install a false ceiling with the gallery. The duo will be discussing this iteration of the project from 6:30 pm over on YouTube, link here.
Image: Gabriel Kuri, thermal optimization (with error bars), 2018, paper, PVC, wood, mixed media. Image courtesy of Oakville Gallery. Photo: Jimmy Limit.