Film / Theatre Reviews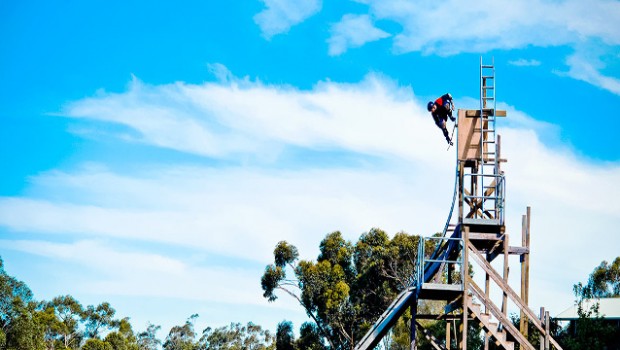 Published on August 28th, 2014 | by Conor Smyth
0
All This Mayhem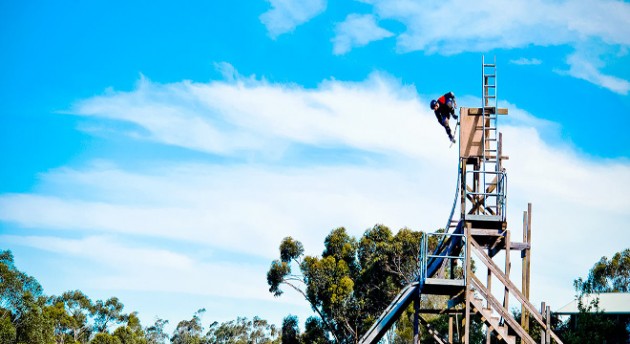 Nineties America saw a wider embrace of skateboarding by mainstream culture and exciting innovations in vertical ramp ('vert') skating technique, developments that were captured by the expanded availability of affordable video recording and playing equipment. New skaters and tricks were documented and distributed via series' of home-edited compilation videos with colourful titles like Super Conductor, Super Collider (1993), Welcome to Hell (1996) or Tim and Henry's Pack of Lies (1992). Skateboarding's instinctive habit for showing off means that any documentarian of the sport has ample footage to furnish their narratives. In All This Mayhem, director Eddie Martin mines homemade and professional video material to tell the stories of Tas and Ben Pappas, brothers from the rough Australian suburbs who travelled to America in their teens, embraced skateboarding's counter-culture lifestyle and, for a brief time, dominated its professional ranks, before losing themselves in spirals of depression, drugs and nasty violence.
For those of us whose contact with skateboarding is limited to button-bashing combos on Tony Hawk's Pro Skater, the tale of the Pappas brothers is sobering and shocking. Seeking an escape from their chaotic childhood home, the two migrate to emerging skateboarding hubs in California and quickly impress with their experimental, fearless approach to vert skating. It's sort of the American Dream of rascals made good: there's footage of Tas literally sleeping under the ramp of a vert ramp. For a brief period in the late '90s, they squatted atop the world rankings, even beating Tony Hawk, who is cast as the corporate favourite opposite their authentic, free-spirited recklessness. In a not entirely unpredictable turn of events, the young men don't handle the newfound attention and money very well, falling into the bright lights and bullshit of drugs, partying and unprofessional obnoxiousness.
The familiar tale of riding high and crashing low gets more ugly, disturbing and bizarrely farcical than expected. Ben is caught by Australian customs smuggling cocaine in his shoe, and is banned from the US. After his release he gets addicted to heroin and shows up in skating videos looking gaunt and sullen. His girlfriend's battered corpse is discovered in a river and a week later he is found drowned in an apparent suicide. Tas is left alone in the States to deal with his own misfortunes: pressured by fatherhood to perform and earn money, he gets hooked on crystal meth and is incarcerated after attacking his wife. Finally, driven into extreme distress by grief, guilt and various substances, a wasted Tas is caught, in a weird act of mirroring, trying to smuggle cocaine into Australia hidden in his boards. In his framing voiceover interviews, a now-sober Tas reflects on the fraught experiences of him and his brother, with the standard talking heads giving context for their rise and fall.
Various critics have labeled All This Mayhem a Greek tragedy, but Othello seems a more appropriate textual reference point. Shut out by skateboarding's Big Money gatekeepers, the Pappas are perpetually the foul-mouthed Aussie outsiders, whose alienation and emotional trauma manifests in brutish, self-pitying aggression against the women around them. The film is compelling but also suspiciously obscure. Tap mentions allegations about his father stealing from the boys' skating team, but it's never resolved and he vanishes from the narrative. And there's nothing about their childhood sexual abuse, Tap's diagnosis of borderline personality disorder or his enthusiastic embrace of Christianity while in prison. Signed off by the Pappas family and backed by Screen Australia, the film feels slightly compromised. As lurid and unsettling as the material is, it seems like there are even darker and more emotionally complex stories to be told about the brothers' fierce and dysfunctional lives, ones that further complicate the narrative's sympathetic arc of tragedy and redemption. Conor Smyth