Album Reviews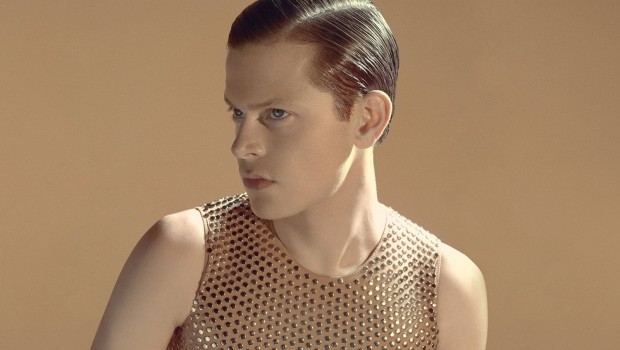 Published on October 9th, 2014 | by Lee Gorman
0
Perfume Genius – Too Bright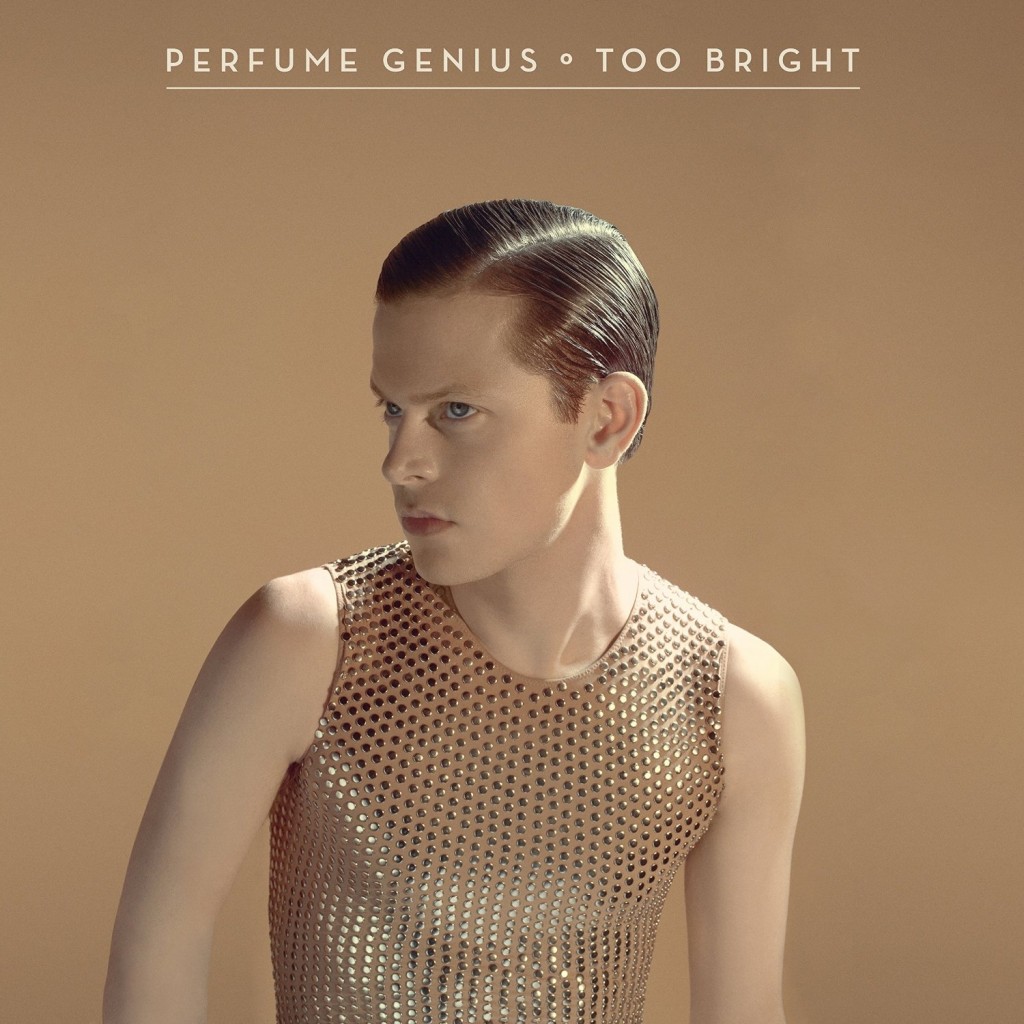 Mike Hadreas' third Perfume Genius album marks a sea change for the Seattle-based singer-songwriter. The grungy outfits, introverted lyrics and subdued piano confessionals with which he made his name are consigned to history; in their place struts a shiny androgyny and a corresponding confidence in the power his words and appearance invoke. His music reflects this new-found sense of empowerment, employing an impressive level of sonic and vocal variation across these eleven songs.
Hadreas leads us gently into this brave new world via the album's most familiar-sounding track. Brief, aching and piano-centric, 'I Decline' cleverly summons uplifting clichés before unceremoniously slapping them down again: "I can see for miles/ The same old line/ No thanks/ I decline." The following 'Queen' is superb, its fat bass, layered synth voices and loping stomp framing Hadreas' wry reclamation of homosexual stereotypes. "No family is safe when I sashay," he taunts, "Don't you know your Queen?/ Ripped, heaving/ Flowers bloom at my feet/ Don't you know your Queen?/ Cracked, peeling/ Riddled with disease."
Elsewhere, an ambitious structure sees 'Fool' incorporate slow, finger-clicking funk sections and a soaring vocal interlude while telling two versions of a story of hidden love. 'Grid's snowballing electro-pop, the title track's cinematic swoon and the obtuse ambient despair of 'I'm A Mother' are highlights amongst virtually a whole album of them. The most out-there number is 'My Body', an unsettling, distorted electro shuffle which oddly conjures the feel of Marilyn Manson playing Spaghetti Western. "I wear my body like a rotted peach," claims Hadreas, his voice shifting shape and pitch under crashing dark synth stabs, "You can have it if you handle the stink."
Probably the most gratifying facet of all this sonic experimentation is that despite shifting the dynamic of Perfume Genius to focus as much on the music as the lyrics, Hadreas has lost none of his emotional impact as a songwriter. He may not touch on anything quite as harrowing as PG classic 'Dark Parts', but these assertive new songs will not only strike the same chord with the disenfranchised and marginalized as his previous work, they could just add emancipation to empathy. That's some achievement. Lee Gorman
Summary: Check out: 'Queen', 'I'm A Mother', 'Too Bright'

If you like this, you might like: Bright Eyes, John Grant.