Album Reviews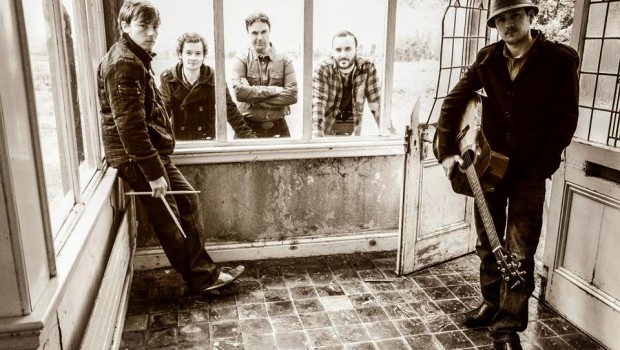 Published on January 23rd, 2015 | by Rod McCance
0
The Midnight Union Band – Of Life And Lesser Evils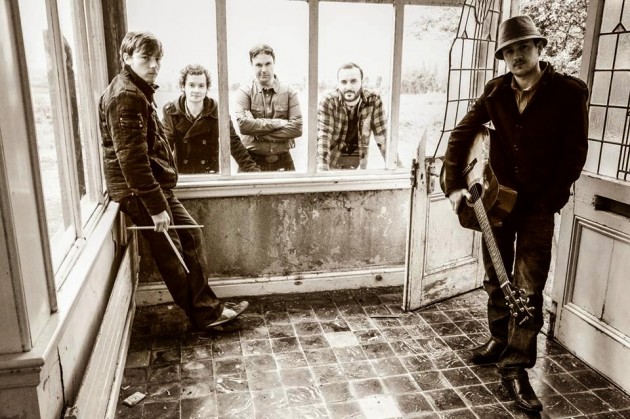 The formation of The Midnight Union Band sounds like one of those great rock and roll stories. Peter Flynn (piano/organ/electric guitar/lapslide/mandolin), Brian McGrath (bass) and Cian Doolan (electric guitar/mandolin) had all played in a band together, but they were struggling with creating a grander sound. One day they literally stumbled upon busker Shane Joyce on the streets of Kilkenny and invited him to join the band, and with the addition of drummer John Wallace, it seems the The Midnight Union Band was truly born.
After the release of five song EP Behind The Truth in 2013 and a year of intensive gigging we finally arrive with debut LP Of Life And Lesser Evils from the Irish five-piece.
Of Life And Lesser Evils is a combination of Americana, Bluegrass, Folk and Roots music mixed with a melting pot of traditional Irish influences and just a little bit of country twang. The influences come from far and wide. You might hear a little bit of The Waterboys, or a bit of Bob Dylan and a little part of The Jayhawks and some strong Country and Gospel influences especially on 'Gospel According To…' and 'Law Ain't Justice'
They find a peaceful balance of quieter, sombre harmonica-filled ballads with uptempo, rootsy blues. The music feels delicate and raw but the The Midnight Union Band have the power to switch between those ballads with fiery and pulsating songs that resonate with passion and heart-warming intensity.
This is grand, confident and assured music with some really beautiful keys and guitar licks that really swing and have a little kick, like The Black Crowes on their early albums. The Hammond organ rings out while electric guitars feel loose and free to jam along with any part of the song. There is a tightness to the musicianship but this, ironically, gives the music room to breathe.
The politically relevant and thundering 'I'm Your Leader' echoes with power and gravitas, there is no fear in The Midnight Union Band as they assuredly deliver a political firecracker of an opening song and the album builds from strength to strength from there. "I'll teach you how to die with grace and dignity, I'm your leader, your lives belong to me".
It's not just one song however – the political current runs through the entire album and 'People Like You' is a softer, but no less blistering and critical attack, "I can't understand people like you, close your eyes and ears, even though you know the truth". It's socially conscious music with depth and passion. The lyrics are especially poetic and are delivered with the same bite and snarl as Bob Dylan but with an Irish twang by singer Shane Joyce.
The Midnight Union Band pour out their conscience and soul on their stunningly assured debut album Of Life And Lesser Evils, from the opening piano melody of 'I'm Your Leader' to the fade out on the almost lullaby like 'But I Am The Night'. Every song oozes with heart and soul. A stunning debut album by an Irish band with one very bright future indeed. Rod McCance
Summary: Check out: 'I'm Your Leader, 'Of Life', 'But I Am The Night'

If you like this, you might like: The Jayhawks, The Felice Brothers and The Waterboys.