Album Reviews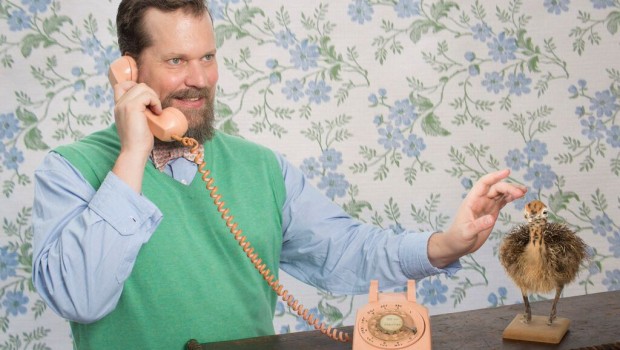 Published on October 9th, 2015 | by Will Murphy
0
John Grant – Grey Tickles, Black Pressure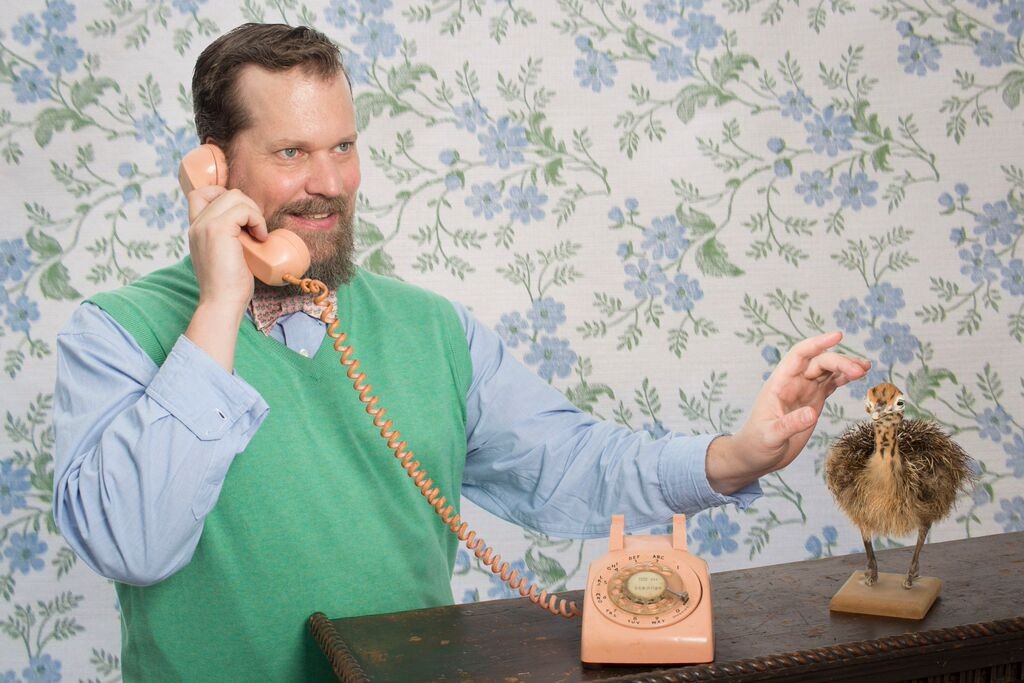 A record whose title essentially means Middle-Aged Nightmares doesn't sound like a particularly fun prospect. That said, Grey Tickles, Black Pressure is such a wonderful, euphemistic description of its subject, layering the deeply troubling topic in a layer of abstraction and disassociation. This idea is mirrored in its eerie, yet cheerful, album cover; a man dressed in WASPy attire, his eyes replaced with inhuman, piercing white beams of light. This balancing act between sinister and serene is to be expected from the likes of John Grant, the former Czars frontman, whose previous two records stand as some of the finest releases of the 2010s. These records drew upon the man's deeply troubled personal life, relating his struggles with sexuality and addictions and were imbued with this deeply emotional vibe, bitter and cutting as their were vulnerable and honest. With Grey Tickles, Grant may have some lost some of that internalised fury, but he has kept his bite.
Musically, the album expands upon the palate that Grant previously presented on Pale Green Ghosts, a hybrid of piano-led balladry mixed with glacial 1980s synthpop, albeit with a greater emphasis on the funkier connotations of this chosen genre. 'Snug Snacks' sounds like David Byrne doing a slinky, sensually sinister interpretation of Barry White, while 'Guess I Know Him' and 'You and Him' could be cuts from some long-lost Nine Inch Nails record. The slower, more reserved songs have their own intense charm too. The title track, while deeply funny, is rather haunting, and 'Magma Arrives' is a truly beautiful, metaphorical journey through addiction and self-loathing. The way the record is able to oscillate effortlessly between its disparate styles harkens back to an artist like Beck, who managed a similar trick with his Mutations and Midnite Vultures albums; that conflict between letting the artist beast loose and reminding the audience that it's tearing you apart.
As this is a John Grant record though, one thing is absolutely definitive and that's that the man will provide an almost excessive stack of witticisms and despondency. It's album whose first, original lyrics are: "I didn't think I was the one being addressed/in haemorrhoid commercials on the TV set"; a sharp and concise collection of words that set the tone perfectly for the melancholic, yet rather funny journey you're about to embark on. 'You and Him' features lyrics about chemical castration, regretting having 13 children and Hitler and some unnamed person having sex in Taco Bell. Grant hasn't lost his bleak, deeply introspective view, as demonstrated on the likes of 'Magma Arrives' and 'Geraldine', or his eclectic mix of high and low culture references, ranging from Scanners to Moby Dick. Crucially though, he lets the sun shine through at a number of points, like on 'Voodoo Doll', which is essentially about someone trying to help someone they care about deal with a debilitating depression. How? By making a Voodoo doll of them and feeding it chicken soup. It's an album that begins and ends with a reading of 'love is patient' from Corinthians. The first is a vaguely overwhelming, almost nightmarish version, as a gaggle of voices with different languages and timbres vye for your attention, while the latter is a lone child speaking in isolation. Could it be that once we strip away all the hateful things around us, as he seems to be trying to do via song, we realise that love is all that matters? Or is it more cynical, that only a naive child can really believe that love is kind?
As a whole, it's a good record. The first half is stronger than the second and the final two ballads ('Geraldine' and 'No More Tangles') don't really fit that well with the album. It's still a John Grant record and it hits all the important targets that a record of this ilk should hit. It may not have the power of Pale Green Ghosts or Queen of Denmark, but it has still got some real power. Will Murphy
Summary: Check out: Grey Tickles, Black Pressure, Magma Arrives, You and Him

If you like this, you might like: Joan as Policewoman, The Czars