The Thin Air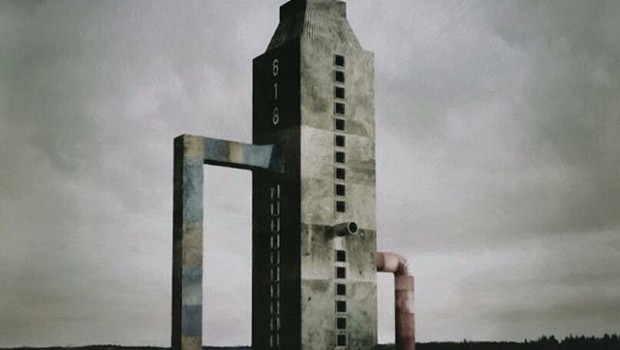 Published on April 7th, 2016 | by David O Neill
0
Frightened Rabbit – Painting of a Panic Attack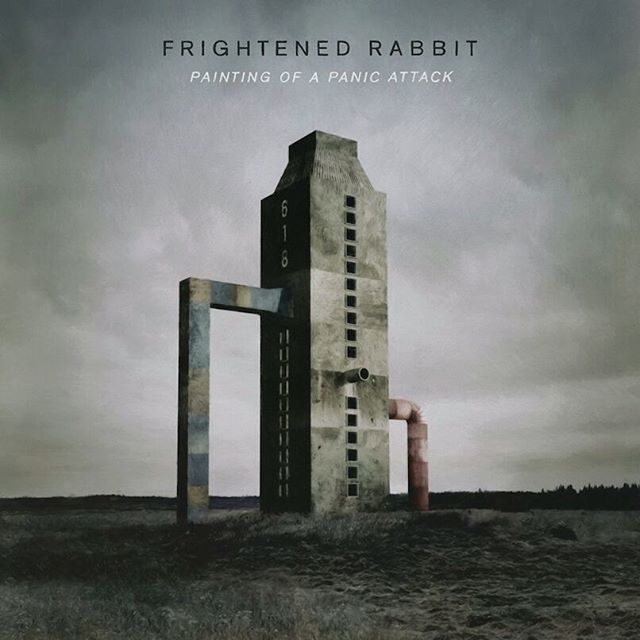 The concept of painting a panic attack seems in keeping with the narrative Frightened Rabbit have followed since their debut album Sing the Greys in 2007. Documenting and finding beauty in the grip of anxiety has been a running theme for the Scottish group. Initially a solo project from singer and guitarist Scott Hutchinson, Frightened Rabbit have grown into a band proper and Painting of a Panic Attack is their fifth album. The title itself hints at the themes found over twelve damaged, imperfect but redemptive tracks. Lyrically, all the characteristics of a panic attack are here, from the paranoia and sickness to the dizzying rush and eventual plateau and on this record Hutchinson is staking a considerable claim to the alt-rock songwriting crown.
The band co-produced the album with Aaron Dessner of The National and the signature sound of the Ohio band is never too far away on Painting of a Panic Attack. Fuzzy guitars swirl and echo before relenting to let a sole piano breathe alongside hushed vocals. Sonically the album is climactic and intense without ever feeling mawkish or stylised.
The album opens with 'Death Dream', an ethereal slow burn which dazzles comforts in equal measure. Musically it could have been plucked from The National's own Boxer album, but Hutchinson's distinct vocal pulls it away from lingering similarities. 'Get Out', with its heavy synth and pounding drums speaks of the multifaceted highs and lows that being dependent on another person can bring. This feeling of addiction is carried through into 'I Wish I Was Sober', an open confessional about "wrapping my hand around a glass again". Musically, the song lies open and bare and is the first chance to draw breath after the opening two tracks. This respite is short lived though as 'Woke Up Hurting' is a claustrophobic and pounding number with a glorious hook.
The on-going theme of beauty in spite of disorientation and confusion is no more evident than on 'Still Want to be Here', a gorgeous ballad about the futility of searching for perfection. Lilting piano and shimmering guitars prop up a tender and affecting vocal, providing a stand out moment. 'An Otherwise Disappointing Life' maintains the high standard with a driving beat and impossibly catchy chorus.
Though Painting of a Panic Attack is littered with strong tracks, it is on '400 Bones' that the album reaches its highlight. A warm but urgent ballad that describes a sense of security that comes with intimacy. 'Beneath the blanket of another French death, this afternoon is one I'll be keeping'. The song grows and threatens to spill over before stopping dead and almost slowing to a whisper. The brooding 'Lump Street' burns slowly, evaporating any residual tenderness before exploding midway through and racing to a finish. 'Die Like a Rich Boy' is an acoustic ode to the celebrity of death that eases the album to a close with a sense of relief from the intensity of the preceding eleven songs.
If Painting of a Panic Attack seeks to explore the spectrum of feeling its title suggests, there is little evidence here that anything has been left out. Musically, it ranges from sparse and vulnerable to intense and pounding while lyrically, it is as insightful and arresting as anything the band has ever produced. While Aaron Dessner's production may attract similarities to the work of his own band, these moments are used sparingly and Hutchinson's vocal range adds a much needed lightness to the weight of texture found on this album. 2013's Pedestrian Verse was seen by some as a misstep but Painting of a Panic Attack is as honest and unflinching an album as you will hear this year. David O'Neill
Summary: Check out: 400 Bones, Still Want to be Here

If you like this you might like: The National, The Mountain Goats