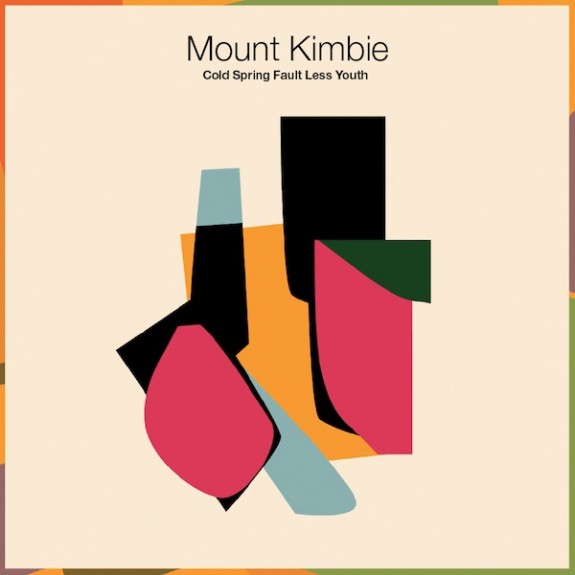 It's a familiar trajectory – new outfit releases a series of head-turning EPs on a niche electronic label, graduates quickly to a full-length album and then gets snapped up by a much larger concern for a full assault on hearts and minds. That path has now more or less been trodden by three leading lights of the dubstep diaspora: James Blake, Darkstar and now Dom Maker and Kai Campos of Mount Kimbie.
While Blake has sought to weld his background in dubstep production to a new role as a writer and singer of delicate soul, Darkstar and Mount Kimbie have left the bass world behind altogether. In truth, they were always peripheral figures, bound to it more by their friends and the labels that released their music – Hyperdub in the case of Darkstar; Hotflush for Mount Kimbie – than by much of their output. From very early on, each act began searching for a new sound, whether the gloomy urban pop of Darkstar's debut album North or the gauzy, impressionistic electronica of Mount Kimbie's Crooks & Lovers. Warp Records heard enough to sign both acts, and here Mount Kimbie follow Darkstar in releasing their second album on the label.
There will be no more mention of dubstep in this article, because although its ghost almost imperceptibly haunted the corners of Crooks & Lovers, it is absent here. Cold Spring Fault Less Youth is a slightly more direct, focused and accessible record, and one that reinforces the idea that Mount Kimbie don't belong in any box you might try to shove them into – not even 'electronic music'. The band's resources and reach have grown, and so has their ambition, albeit modestly. There is a more varied, more natural sound palette, with 'So Many Times, So Many Ways' notable for its sinuous post-punk bassline; 'Break Well' for the bright tones of a real drum kit; and the closing 'Fall Out' for the insistent chug of a delicately strummed electric guitar.
But in spite of the greater use of 'real' instruments, it all still sounds like Mount Kimbie – an act that long ago proved themselves from the start as masters of layering, texture and atmosphere. Even when Cold Spring Fault Less Youth moves towards the dancefloor, as on the wonderful lead single 'Made To Stray' and the kinetic 'Slow', close listening on headphones reveals painstaking detail amid the primal, house-indebted rhythms.
As well as getting more ambitious with instrumentation and composition, Maker and Campos have bowed to that other mainstay of the electronic act on the rise: live vocals. Campos isn't much of a singer, but his mumbled vocals add texture and melody to several tracks, most successfully 'Made To Stray'. Elsewhere 18-year-old singer King Krule takes to rapping, with less than satisfactory results. His strangulated estuary vowels are an acquired taste anyway, but wedded to his awkward rhyming, it's positively grating. If Mount Kimbie had recruited an actual rapper (as James Blake did with his recent RZA collab) then it might have worked. But they didn't, and it doesn't – though Krule does earn points for his precociously wise lyrics.
Nothing that Mount Kimbie have done since 2009's Maybes EP has quite matched its charm and unique atmosphere, but Cold Spring Fault Less Youth justifies Warp's decision to take them on. They have an unusual combination of a surfeit of ideas and a singular aesthetic that can largely – ill-chosen vocalists aside – accommodate and channel those ideas. It will be interesting to see where they take it next. Chris Jones