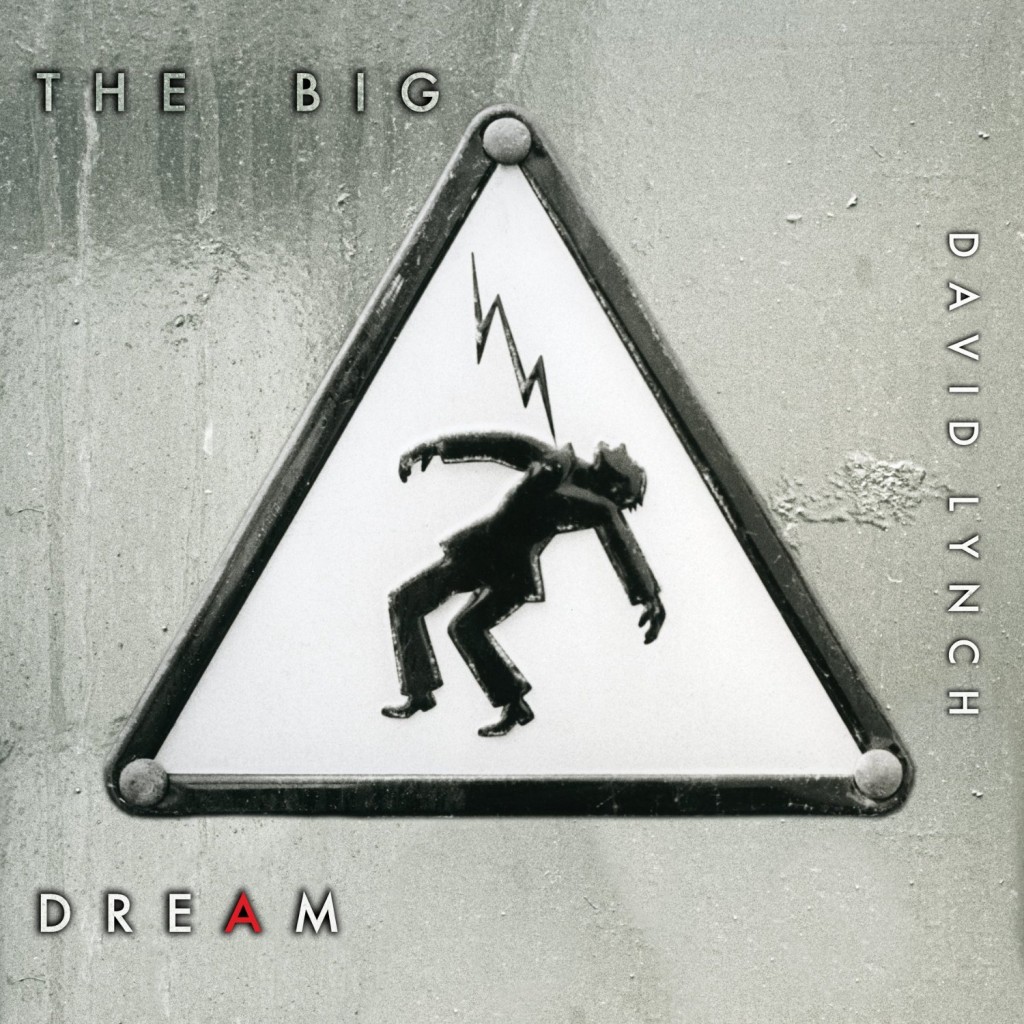 American auteur David Lynch's reputation as the foremost curator of surreal, gothic Americana alive today precedes him in such a huge way that "Lynchian" is surely the most frequently used journalistic crutch after "on acid."  The soundtracks to Twin Peaks, Wild at Heart and Blue Velvet have defined these movies as edgy, dreamlike and often uncomfortable viewing.  Most directors resist the temptation to indulge their musical passions outside of the home studio; even fewer choose to pick up the microphone.
When David Lynch – a soft-spoken, nasally-toned Montanan – sings on opener "The Big Dream", at first it seems no great surprise that the vocals are muffled, the lyrics half imperceptible.  What more would you expect from an artiste, who leaves an enigmatically indelible signature on all his productions?  Someone who appears largely to remain in the background, pulling the strings and conjuring visuals and left-field atmospherics?  What actually happens is, as we get deeper into the album, the reticence and bashfulness disappear.  Lynch is a child of the 50's and 60's, his playground is a land of teenage crooners, bobby-soxers and neatly mowed lawns and where Public Enemy Number One is the leather-clad outlaw biker.
It's also a world with a sinister alter-ego, where all of the above become twisted into malevolent mirror images of themselves.  Cue "Say It", where Lynch's vocals provide a narrative to a street scene vignette, cloying and icky, lingering on dresses and their owners.  It feels like it has just escaped from the Blue Velvet soundtrack.  "Cold and Blown" is a masterful companion piece to any of Lynch's collaborations with Angelo Badalamenti and Julee Cruise on Twin Peaks.  Lynch really lowers the muzzle on his vocals here and for the first time, you really believe that he is letting himself go and enjoying his new career path.  For a man who would not normally even consider opening the top button (quite seriously) on his shirt, this is indeed something.
"Sun Can't Be Seen No More" acts as a rear view mirror into the darker recesses of the Graceland/Memphis musical dream.  The pumping rhythms of the South carry the melody into the realms of Jim Jarmusch and Nick Cave and provide the most commercially accessible track on the album. On "The Line It Curves", Lynch opens up and breaks down on a song about a broken heart and lost love. A 100% believable vocal performance, his pain oozes.  "The Ballad of Hollis Brown" is an interesting cover of a bob Dylan song, although more closely related to the Nina Simone version. The subject matter, regarding a farmer murder in South Dakota killing his family and then himself, is dark territory, even for Lynch. A worthy version, it marks a diversion on the road map of the album, but it sits well with the feel of the music as a whole.  The lead single, "I'm Waiting Here" featuring Lykke Li on vocals is an excellent driving song. Atmospheric and melodic, it's a strong introduction for the uninitiated.  The Big Dream will be a surprising listen for those who may press the play button with preconceived notions of what may be contained within. It's a solid and diverting release that takes a reputation synonymous with underbellies and flirts with the mainstream to positive effect.  Jeremy Shields
(The Big Dream is out now on Sacred Bones Records)