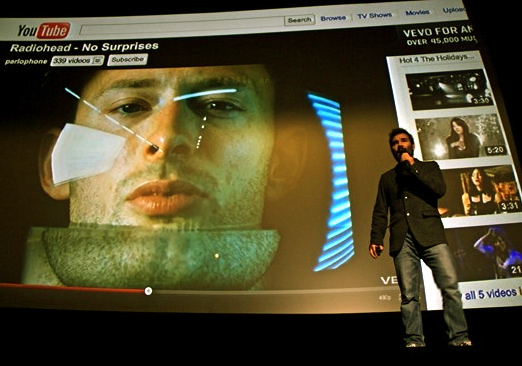 Having brought The Best of Bug to Belfast in May as part of Cathedral Quarter Arts Festival, English comedian, writer and broadcast Adam Buxton returns to the city with a special BUG show focusing on Radiohead.
This unique show will see the band's amazing music video output celebrated on the big screen – their greatest videos, their collaborations with directors such as such as Jonathan Glazer, Grant Gee, Shynola, Garth Jennings – and BUG's very own Buxton – and also rareties, seldom seen on the big screen, or indeed any screen.
Don't miss what promises to be a very special night of extraordinary sound and vision, and much more fun besides.
Tickets for the show are priced at £17. Doors are at 7.30pm and the show begins at 8.00pm.