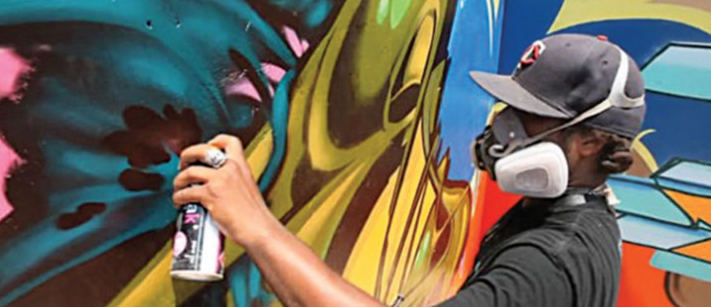 Some of the world's leading street and graffiti artists from USA, Germany, Ireland and Britain will unite in Derry-Londonderry City centre on July 2013 to join with the best local artists for a two-day Graffiti Jam, resulting in an arresting 250ft-long themed cityscape.
In the weeks leading up to the event, young people from across the city will take part in a series of intensive workshops to learn design and graffiti skills, so that they too can take part in the main event on Saturday 6 and Sunday 7 July.
The Graffiti Jam, almost more than anything else, shows the profound transformation which has characterised Derry-Londonderry in recent years and which is being celebrated across the city throughout this remarkable year of culture.