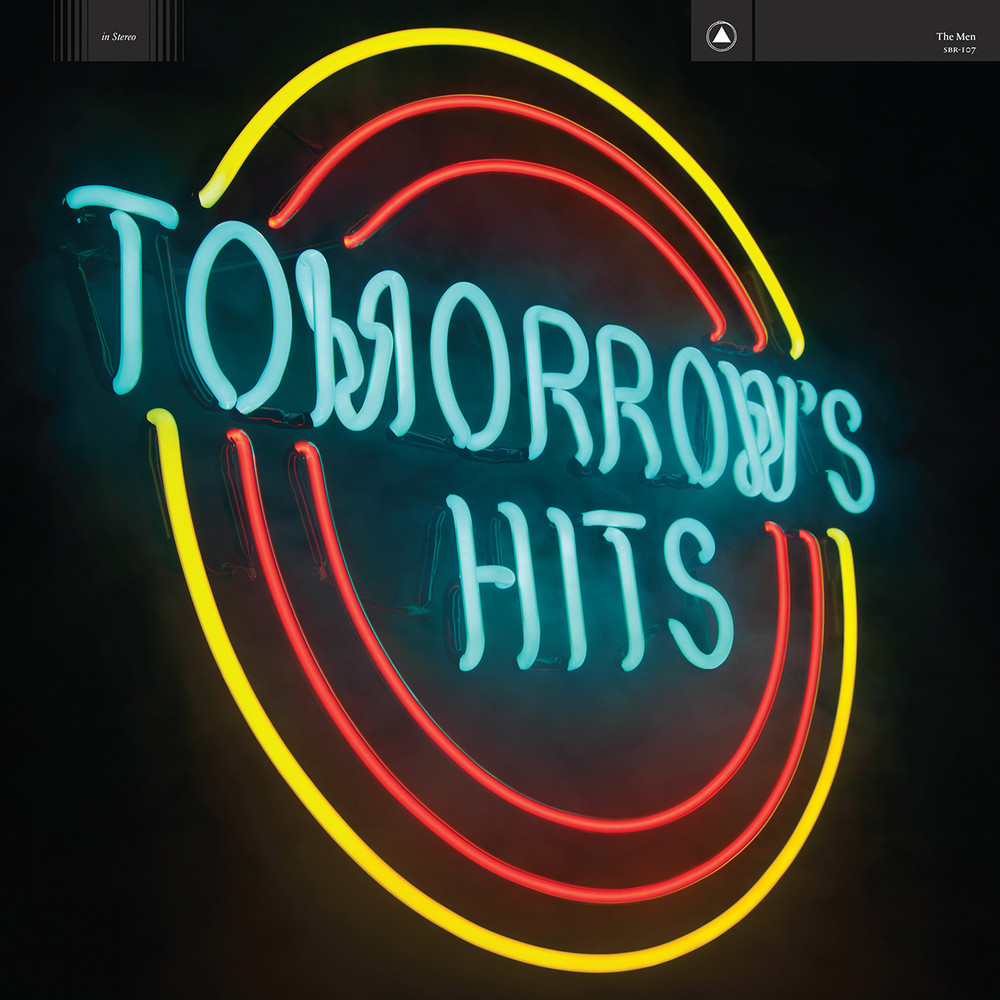 With a prodigious work ethic and a group of likeminded individuals, it's often remarkable what can be achieved. For instance, while for some the process of creating a record from gestation to release can be a seemingly interminable operation, The Men have just produced their fourth LP of genuine quality in as many years.
And with their latest release, the ironically titled Tomorrow's Hits, the band are following a natural progression for arguably the first time. While 2011's Leave Home – the band's second release but the first that would be widely available – was seen as a critical success, its sound was always ever so slightly incongruous with the apparent tastes of the band's dual creative forces Mark Perro and Nick Chiericozzi. There was a lot to like, but it was often buried deep beneath the surface of the record.
The follow-up, Open Your Heart, was an undoubted triumph, containing an enthralling directness that piqued the interest almost immediately but, seemingly as soon as they had honed their formula into a sound ready to impact upon the wider consciousness, the band transformed once again. Last year's New Moon began with the vaguely melodic 'Open The Door' and carried on in a similar vein, eschewing both the abrasiveness and the tenacity of its predecessor. Such was the change in tack, the record seemed almost to echo the likes of Tom Petty on occasion.
Tomorrow's Hits is similarly seeped in nostalgic Americana, with its opening track, 'Dark Waltz', telling tales not from 2014 but 1974, while 'Another Night' is an undeniably structured effort that would have seemed impossible a few short years ago. 'Different Days' sees the band recall their previous more spirited efforts but, in truth, it acts as only a reminder of what now seems a bygone chapter in their history. Those that were drawn in by the bonafide indie-rock may lose focus as 'Pearly Gates' then balloons to over six minutes in length but it is a track that acts as an interesting amalgamation of the band's previous styles. Beginning at a breakneck speed and hail of guitars, it then gives way to a brass interlude before moving towards its conclusion.
Whether it's hallmarks of Bruce Springsteen, Dinosaur Jr, Big Star or any other number of disparate icons, The Men appear to have struck upon a blend that works, and while they may never reach the levels of accessibility required to produce tomorrow's hits, this is the sound of a band increasingly confident and comfortable with what they do. Jonathan Bradley
[soundcloud url="https://api.soundcloud.com/tracks/128170663″ params="color=ff5500&auto_play=false&hide_related=false&show_artwork=true" width="100%" height="166″ iframe="true" /]