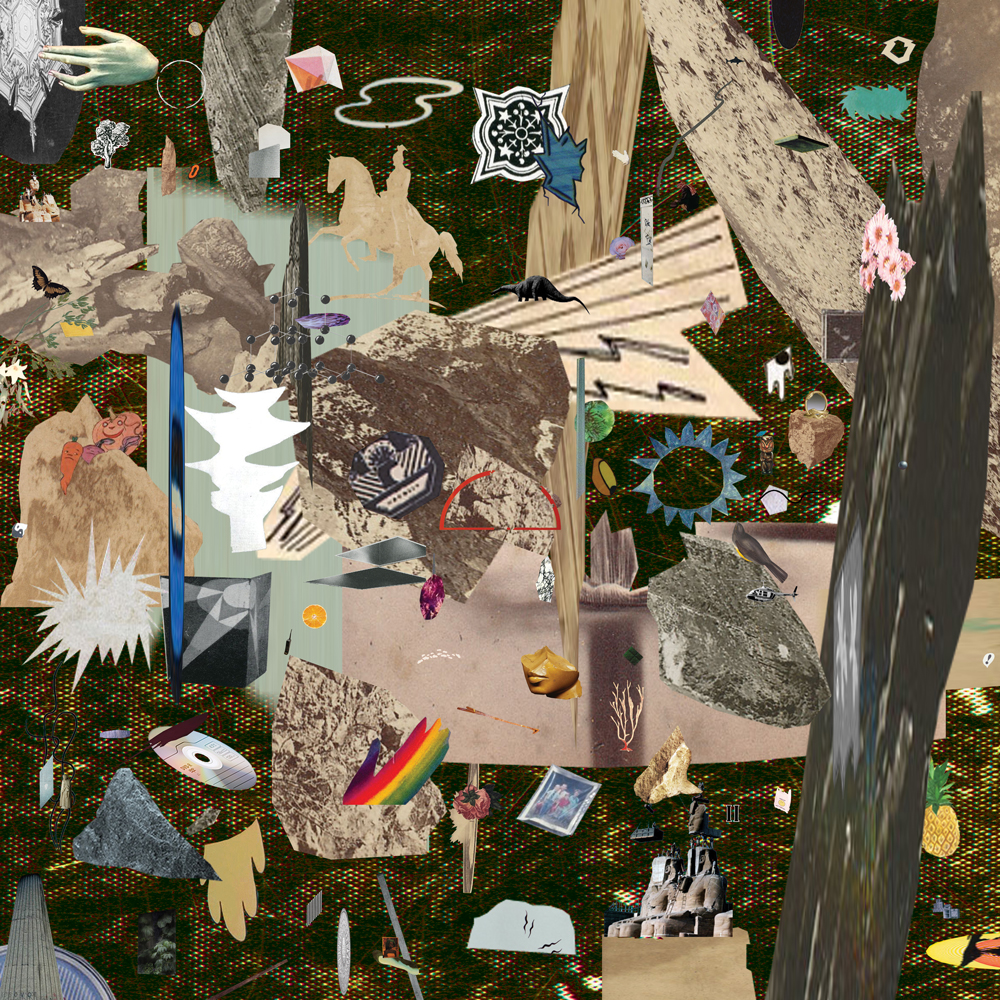 Once, a long time ago, The Thin Air had reason to find itself upon a small boat, sailing around Australia's Whitsunday Islands. "Lucky you," you might think. But it was not so, for – entirely lacking sea legs – immediately upon embarking on the voyage we succumbed to a vicious, day-long bout of seasickness. Entering the fourth or fifth hour of miserable nausea, lying helplessly spread-eagled on our bunk while friends frolicked happily up on deck, we did what any reasonable person would do to remedy the situation: began drinking heavily. Fast forward to that evening, and as we reached our island destination this writer was – we are ashamed to say – so pathetically intoxicated that, as we lay on deck and stared at the night sky, we saw two completely distinct moons in the sky, and were unable to tell which one was real. But at least we weren't sick anymore.
The reason we relate this sorry episode is that listening to reclusive producer patten's full-length Warp debut Estoile Naiant brings back similar sensations of queasy discombobulation. It's a disorientating listen, a morass of murky synth washes and jarring production touches that, somehow, make a blurry, chaotic kind of sense. That is to say, it's pretty damn unusual. Opener 'Gold Arc' is a case in point, characterised by a repetitive, see-sawing keyboard riff that bears little rhythmic relation to the song's beat. An unintelligible, muttered vocal sample adds an air of vague menace to proceedings. Mid-way through, the song collapses in on itself before spluttering back to life. On first listen, it sounds plain odd, but on repeat begins to burrow itself under your skin, before eventually you come to the realisation that it's actually a superb, if deeply strange, tune. The same goes for mid-album highpoint 'Key Embedded', which begins life swampy and understated before a stuttering, drunken beat and a gabbling vocal collage low in the mix send the song off into a wonky kind of orbit.
Much of the rest of the album follows suit. 'Drift' rides in on a skittering, uneasy beat, before a circular bass riff makes its presence felt. Three minutes in, a clattering secondary beat takes the song into another dimension. The highly peculiar 'Winter Strobing' is five-and-a-half minutes of arpeggiated synth over understated, vaguely tribal-sounding drums. It doesn't sound like much on paper, but somehow manages to be completely compelling to listen to.
Patten's preference for anonymity might suggest a serious-minded individual – and yes, some of Estoile Naiant sounds pretty sombre, not least the mournful synth drift of '23-45' – but at the same time the producer demonstrates a playful sense of humour on a number of tracks here: witness how the snare on 'Pathways' resembles the sound of a Looney Tunes-esque gunshot, while the frantic beat and cut-up vocal samples of 'Agen' are grounded by a comically simplistic bass guitar line.
Curious, eccentric and constantly surprising, Estoile Naiant is the sound of a singular production talent setting down a marker. Well worth your time, in other words. Just don't forget the seasickness tablets (heavy drinking optional). Neill Dougan