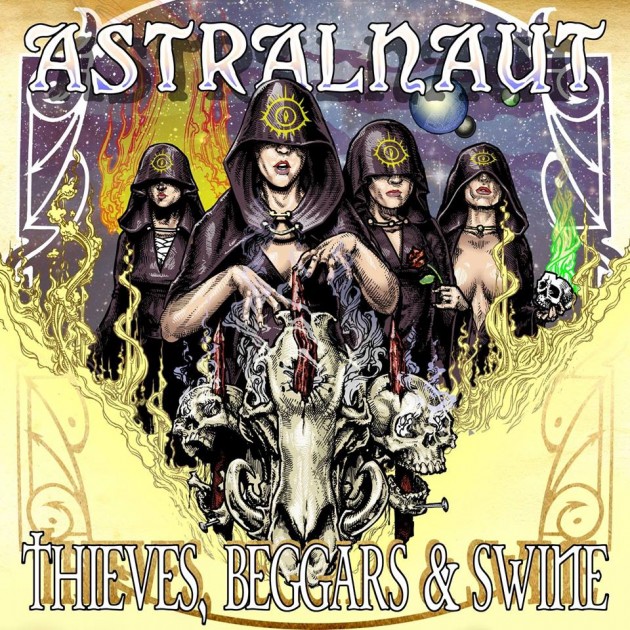 Northern Irish stoner rock five-piece Astralnaut will launch their pummelling new EP, Thieves, Beggars and Swine, at Belfast's Menagerie on Thursday, May 29.
Supported by Bad Boat and Aquatamp, the show will mark the release of the band's five-track follow-up to In The Gaze Of The Gods. Largely recorded by Alan Hanlon at Hi-Tone Studios and Clark Phillips (Great Northern Productions), Thieves, Beggars and Swine was mixed and mastered by the band and Clark Phillips over the last four months.
Stream the EP in full via Soundcloud below and hit up the Facebook event page for the launch here.