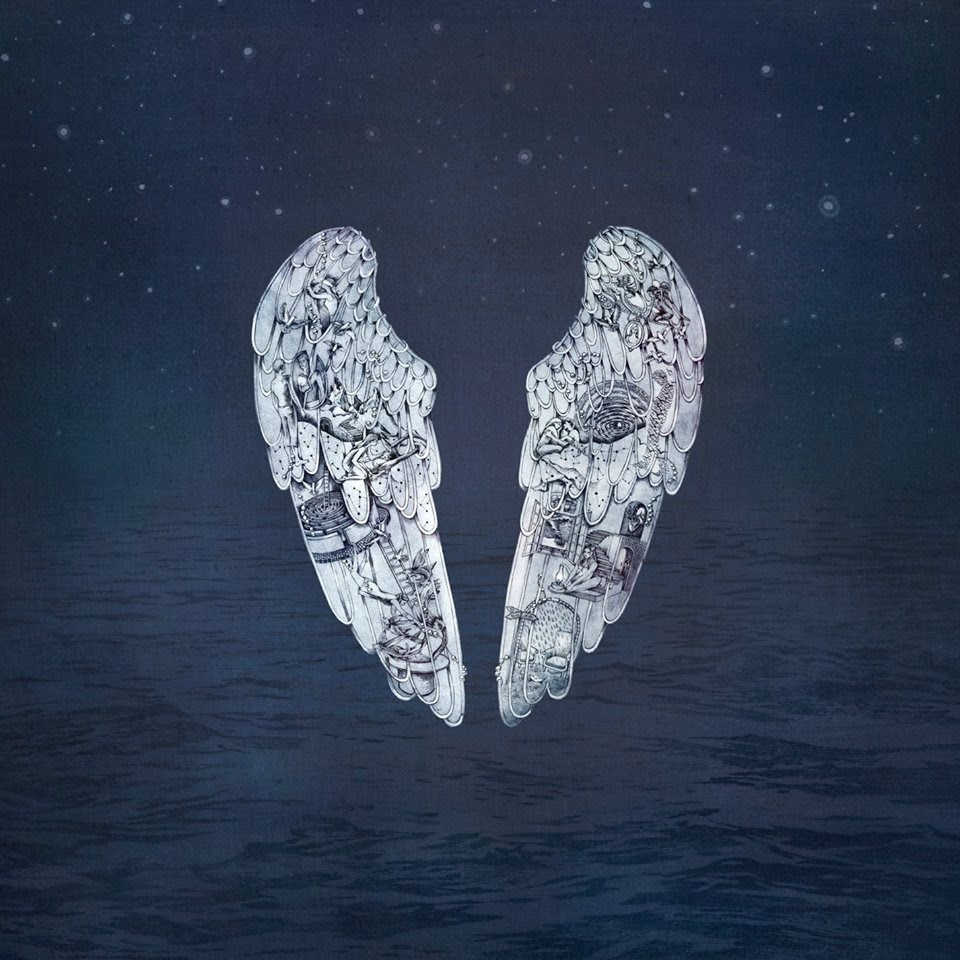 Setting aside the fact that their sixth studio album coincides particularly poignantly with a very public 'conscious uncoupling', from the opening notes you are left in little doubt that Ghost Stories is Coldplay's 'break up' album.
This is an album that is, if you will pardon the pun, haunted by failed relationships. When you are eating ice cream by the pint and stalking the Facebook profile page of the one who broke your heart, this album will certainly provide the appropriate soundtrack.
A deeply personal, introspective and at times, self-indulgent record, Ghost Stories comes prepared to offer you music to cater for every break up scenario. There is 'True Love', the one for when you can't quite let go, 'Another's Arms' for when someone cheated or managed to move on first and even 'Ink' for every regrettable tattoo of a significant other's name punched for eternity into impulsive skin. 'Always In My Head', which seems to directly reference the very public divorce of Chris Martin and Gwyneth Paltrow, aches with longing and 'O' is a stunning, heartbreak-infused song which provides the ambient piano ballad that no Coldplay album would be complete without.
Prior to the record's release, handwritten lyrics from the album were scattered across the globe hidden in copies of ghost story books for fans to locate and possibly flog on eBay. Those who managed to discover said lyrics would be forgiven for thinking they had stumbled upon the self-pitying extracts of a series of sad diary entries. However, lyrics like "I don't care, go and tear me apart", "To find yourself alone in this world" and "Tell me you love me/If you don't then lie" are nothing but refreshingly honest and candid. The experience of listening to Ghost Stories at times makes you feel as though you are eavesdropping on a cathartic therapy session.
This is an album loaded with feelings of regret, loss, pain, loneliness and heartbreak. It's difficult to argue this as a progression of sorts but rather a curious, reflective return to where the band first began. While the atmospheric, vocoder-heavy 'Midnight' and the expansive, EDM-like Avicii collaboration 'A Sky Full Of Stars' demonstrate glimmers of experimentation, the majority of the album is quite regressive. It sits more comfortably with (whilst failing to surpass) the simplistic, quiet brilliance of Parachutes than the joyous stadium anthems of Viva La Vida or Mylo Xyloto. 'Oceans' in particular, during which you can hear every voice crack and chord fumble, would not look out of place on their celebrated debut.
The tone of the album is generally quite muted and never really strays too far into the euphoric anthemic formula which the band have stuck to in later releases which makes it perfect for wallowing in your pyjamas, feeling quite sorry for yourself and wondering where the hell it all went wrong.
This is a beautiful and often touching collection of songs that will be unquestionably glorious when performed live. However, as Coldplay remain a polarising band, if you do not already subscribe to their brand of elegiac piano ballads and echoing melodic guitar anthems then Ghost Stories is unlikely to convert you. Laura Carland