Following the success of its inaugural year in 2013, Longitude will return to Dublin's Marlay Park this summer with an extremely strong and varied line-up.
As well as Irish acts including Tvvins, Le Galaxie, We Cut Corners and Adultrock, Ben Howard, Massive Attack, HAIM, Bombay Bicycle Club and The Afghan Whigs are amongst the many acts set to play over three days – from Friday, July 18 to Sunday, July 20 – this summer.
See the current poster for Longitude 2014 below.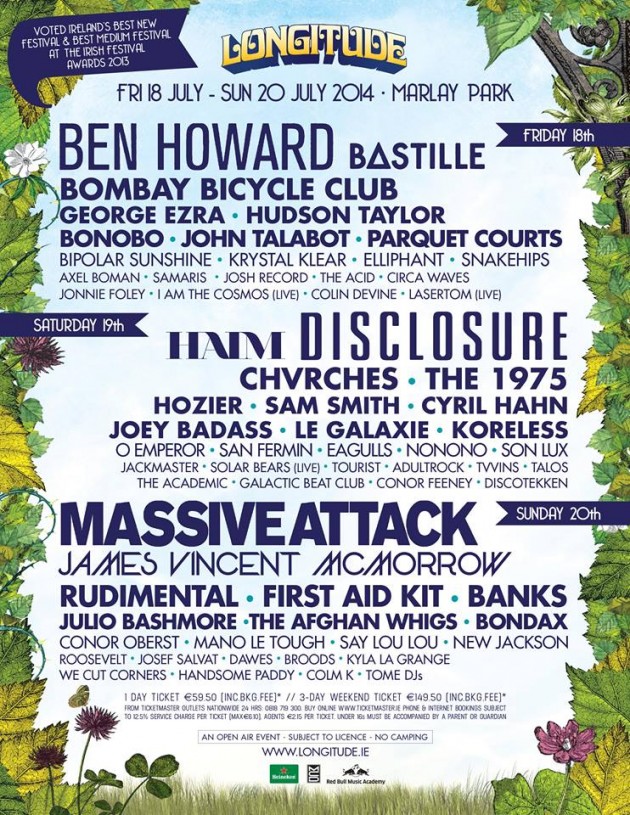 Go here to buy tickets for this year's Longitude festival and stream Longitude's Spotify Playlist below!