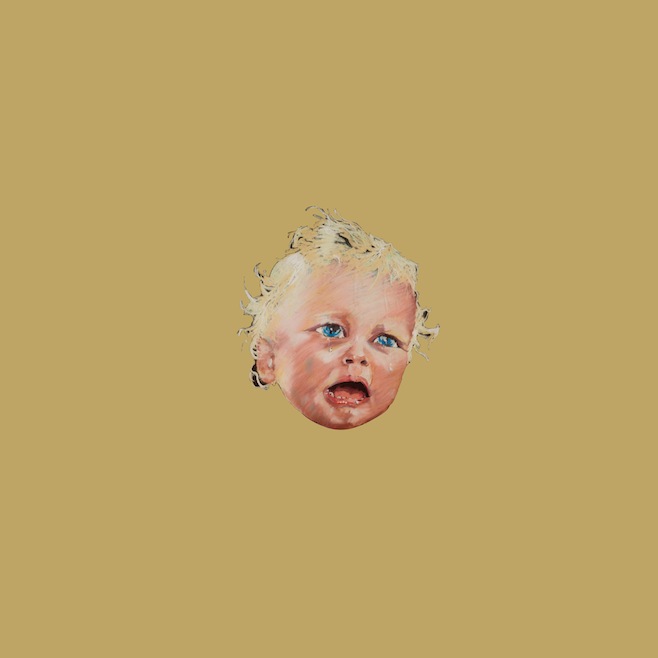 In 2012 something quite extraordinary happened.
After reforming his band Swans following a hiatus of over thirteen years, Michael Gira and his select group of musicians released their masterpiece: The Seer. Hailed as their finest work by many, it was a colossal piece of music spanning over two hours, an extended exploration of the unknowable obscurities and mind-numbing repetitions that had become synonymous with the Swans name. But it was much more than that – it was an evolutionary step into uncharted territory for the band, and for contemporary rock music as a whole. In an age where the synthesiser has become dominant not only in electronic music but in guitar music too, such a moment of musical purity and rawness was a wonderful sucker punch to all who had the patience for it.
That wasn't the surprising thing, though – the group, in its various shapes and forms, have consistently released strong, abrasive and well received albums since the 80s, albeit to less acclaim. What is so unheard of is that, now into his 60s, Gira has taken the pulverising sound that Swans are so infamous for and made it even more fearsome, challenging and, ultimately, successful, and now with the release of To Be Kind, he's done it twice. It's a thing many bands reforming in the 21st century must surely envy – Swans' success seemingly so contradictory not just to their long hiatus but also to the adversity of their music. This new record, To Be Kind, is similarly a series of juxtapositions. The lines have been blurred; between violence and love, between sex and god, between misery and ecstasy – and all expression is abstract.
Indeed, Gira is still ploughing his subconscious for the most twisted and repressed thoughts his id will allow, a facet that has remained constant throughout almost every Swans release. And, in truth, there is that element of familiarity on this new effort; if you enjoyed the blackness and obscurity of The Seer, you are going to enjoy this too. But without comparing the two most recent records too much, it's important to emphasise that To Be Kind may well be their most outstanding output to date.


Despite a fearsome list of collaborators (including Annie Clark aka St Vincent, who brings a necessary feminine quality to many of these hulking songs), and the same line-up of musicians that have remained consistent since their return, Swans' greatest strength is still Gira's belief in the never-ending metamorphosis of his art. He acts more as a director than a front man, conducting his band of brothers through his vast works, many of which breach the 10 minute barrier – and one, 'Bring The Sun/Toussaint L'Ouverture', spanning thirty-four earthshaking minutes. As before, the great lengths of these tracks is not meant to be purposely obtuse, but to give them sonic space; a single guitar chord might be strummed incessantly for a solid five minutes, but by the end of it you will be hearing different notes and intonations than you had before. There is a meditative quality to their playing, though of course, some will simply find it difficult for the sake of being difficult.
For a first time listener especially, these extended passages may feel laborious. As Gira has aged, his fondness for repetition and the exploration of motifs has grown, resulting in musical passages akin to glaciers: looming and slow, and utterly unstoppable. It is worth noting, though, that the use of repetition doesn't bring with it any minimalism, as is sometimes expected in pieces with drones or long songs. The sounds on To Be Kind are deep and warm and full, and bass plays a larger role than it had previously, unlike the tinny and shivering guitar sounds of The Seer. It's a fresh element for Gira and when it clicks, its brilliance becomes apparent. In the midst of the cacophony and in the stillness as well, there is an uncomfortable sweat that forms on the back of the listener's neck, not borne of a chill, but of sickly humidity. If The Seer was a cold and desolate cave, To Be Kind is a dank and oppressive swamp
Suitably, much of To Be Kind carries that feel of the blues of the Louisiana bayou, channelling the pace of the Mississippi river, its ancient voodoo superstitions and, on occasion, its fierce thunder and lightning. The track 'JustA Little Boy (For Chester Burnett)' exudes this image more than any other – slow, lurching, with Gira's voice murmuring in the distance until suddenly he begins yowling. A raunchy slide guitar simmers behind him, and then suddenly, laughter – not joyous laughter, but malevolent, excruciating laughter, directed at the listener. It creates an unforeseen feeling of terror the likes of which has rarely been heard before – not angry or violent, but so sinister that it echoes throughout the rest of the album.
[soundcloud url="https://api.soundcloud.com/tracks/141158352″ params="color=ff5500&auto_play=false&hide_related=false&show_artwork=true" width="100%" height="166″ iframe="true" /]
Previously the band has used ambience, both deafening and soothing, in their mission to find comfort in feelings of fear and lust. In that regard, To Be Kind never delves quite as deep as, say, '93 Ave Blues' did – the focus has shifted from those long, impenetrable soundscapes and instead relies on thick, sludgy grooves to guide us down into the abyss that Gira seems so eternally enamoured by. It doesn't mean that this record is softer, though – there are no moments of respite like there were on tracks like 'Song for a Warrior'. The record's quietest sections are some of its most uncomfortable – 'Some Things We Do' is a treacherous and dismayed incantation that ebbs forward as endlessly as the lyrics it contains: "We hold, we kill, we love, we veil, we crawl, we seek, we fail, we rage." 'Kirsten Supine' is simply unnerving, the instrumentation unclear, just noises and humming and vapour, until it builds further and unearthly noises are wrenched forth from guitars while gongs and chimes ring out, sovereign behind the ghastly squeals.
In the track 'She Loves Us', Gira alternates between barking profanities and groaning 'hallelujah,' and in tandem with the album artwork's depictions of the faces of young children, one cannot help but be disturbed. It's these contradictory images and tones that make the record's best moments so gloriously upsetting. The unfortunate person being addressed in 'She Loves Us' is being worshipped, threatened and lusted after all at once, and to hear Gira tear himself apart between the three is a vicarious experience, and a highlight of the album's paradoxical nature.
"Your name is fuck! I'm going home! Hallelujah!"
A record of this scale deserves essays rather than summaries, and there are so, so many points of interest that simply cannot be detailed accurately. A focused, private listening will yield the best results. Allow yourself to slow down to the pace To Be Kind demands – the pseudo-funk swagger of 'A Little God In My Hands', the murderous brass-backed orgy of 'Oxygen', the tantric chorale of 'Bring The Sun / Toussaint L'Ouverture'in its half hour of glory, which really deserves a review of its own (Have you noticed how prevalent the theme of sex is yet?).
The album's closer and titular track reveals Gira at his most honest, pained and longing, repeating the mantra "To be kind" over and over, a palpable unrest in his voice. It's a uniquely gentle moment, free of all the rage of the previous two hours, a moment of respite and reward. It cannot last, though – "There are millions and millions of stars in your eyes," he cries as the pulsations of drums begin to rise behind him, barely contained, the buried rage rising once more. The ominous swells continue louder and louder until they reach truly hellish levels of aural violence, the sound of some unfathomable leviathan breathing its last, until, in its final minutes, it wretches its own guts out, spluttering and choking out of its own fetid existence. Glorious, overwhelming, urgent and absolutely essential, this album shows the group evolving in ways never imagined, and at the same time perpetuating the same darkness they do so well. On album number 13, Swans are peerless. Aaron Hamilton
Read our interview with Michael Gira from last year here.