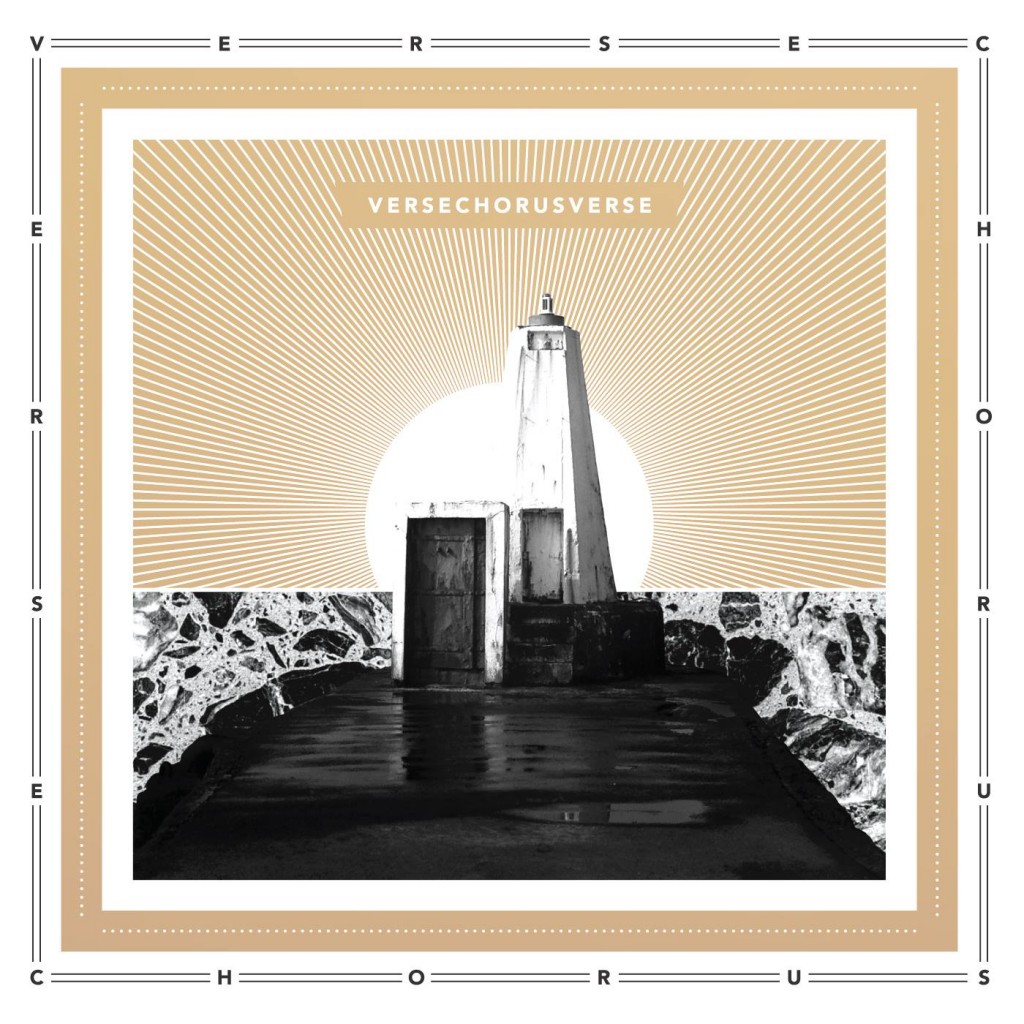 "The past is a foreign country: they do things differently there." So reads the opening line from L.P. Hartley's 1953 novel, The Go-Between. Touching on the innocence of childhood and its loss, family life and more, it's a classic in excavating the oft smoggy wasteland that is the past. For many artists, however, the most rewarding way of confronting what has come before is to delve, headstrong, into the immediate present; carefully side-stepping the grasp of nostalgia whilst following an inner path. For Tony Wright AKA singer-songwriter VerseChorusVerse, this is something that he has, for the most part, bravely and impressively employed on his self-titled debut album.
When he parted ways with North Coast instrumental quartet And So I Watch You From Afar back in September, 2011, Wright said, "The time has come for one reason and many others for me to take a different, less trodden road." Whilst a few big questions remained unanswered, and the aforementioned band's diehard fanbase mourned the ghost of a founding member, Wright's earnest air of musical self-determination very quickly evolved into a fan-funded project that birthed VerseChorusVerse, a ten-track release that doubles up as a statement of intent from the off; an autonomous call to arms, shedding the skin – and shackles – of others.
Produced by Iain Archer, the album bursts from the traps on 'Our Truth Could Be Their Lie', a spirited ode to objectivity that wields "three chords of truth" with precision and bold finesse. Propelled by organ, strutting rhythms and Wright's allegorical tale-telling, the track comes to a head, unexpected but far from ill-advised, on some brilliantly symbolic brass lines courtesy of Mariachi El Bronx. Giving way to the harmonica-led, impossibly upbeat 'No More Years' – a single that thoroughly encapsulates an incorruptible spirit – Wright professes, "No going back to Year Zero," his cards (read: dreams and intentions) laid on the table, face up, for all to see.
Unwinding, delicately, by way of minimal lapsteel, banjo and harmonica, 'Help Myself' follows, proving a languidly-paced breather, Wright's forthright admissions on lost love and moving on informing an Americana-tinged serenity that distils his aforementioned aim to "take a different, less trodden road". In this instance, however, 'Help Myself' fares more as a kind of back-road, a winding path alongside a river, behind an old house, containing and confirming memories, disentangling spirits and bygone romantic inclinations; self-acceptance and coming out of a fog sublimely embodied in the song's Blinking Lights-era Eels-like instrumental outro.
A mid-album highlight, 'We Spoke With The Night' calmly drifts by like a paper boat, Wright's impassioned word's revealing a close relationship with a female who "took flight". Yielding the first hints of a hidden malevolence during a slightly atonal bridge (masterfully relieved by a reprise of the song's floating sway) the song serves as an apt precursor to the album's outright peak, 'Three'. Beginning on a vengeful tone à la Red House Painters' darker efforts, Wright confronts his departure from ASIWYFA in a perfectly poetic and upstanding manner. "Three against one ain't no fun/Unless you're the three and that ain't me," he sings, the song doubling up a cleansing, a passing note, a declaration. Whilst the present is firmly at the album's core, sometimes "the elephant in the room" simply takes up too much space.
With the beautifully-composed, pastoral strings and closing beating drum from 'Three' lingering in the air, the swaggering 'Big Red Van' looks directly, once more, towards the horizon. Beast slain and guitar swung over back, Wright makes on his way yet again with a click of the heels, embracing the open road and making a reality of a "solidarity" that he, unlike perhaps certain others, hasn't disposed or neglected. As figurative as it is actual, the big red van in question is a means to "achieve our goals – not to sell our souls", the tale is borne from restlessness and idealisation; a by-product, woven with the cashmere of imagination and reverie, of Kesey, London, Kerouac, Dylan and many others besides. Not everyone is blessed with such valor.
The closing four tracks of VerseChorusVerse vary in tone and delivery. The timeless quasi-protest folk of 'You Can't Win Back Your Freedom If You've Never Been Free At All' bears the hallmarks – both lyrical and structural – of folk forefathers Guthrie, Ochs and Seeger, culminating in a powerful reiteration of its title. Bolstered by a simple and modest litany, it ties in with 'Our Truth Could Be Their Lie' as a thematic one-two, re-addressing personal and collective freedom. Accompanied by a striking video (featuring Wright in a dark church at midnight, having consumed half a bottle of whiskey) 'Common Prayer' follows, making for a sparse and resonant encounter that touches upon evil, the devil, love and salvation. Wright's candor is touchable.
With the straight-up 'Unified Unity (Sing for Seeger)' evoking early Graham Coxon (Crow Sit on Blood Tree, The Sky Is Too High) in its quieter, fingerpicking moments, album closer 'Close Your Eyes, Fall Asleep' extinguishes in a dazzling flurry, calling to mind the likes of The Polyphonic Spree and Elbow. Lulling and assuring, the silence that follows feels much more like a comma, hyphen or semi-colon. This isn't the sound of a full stop or an ending – it's an overture to new beginnings, to embracing the less trodden road, to jumping in the big red van, to find solace and unity, freedom and solidarity, valor and candor, good people, dark churches at midnight and realising that the past is, indeed, a foreign country. Brian Coney