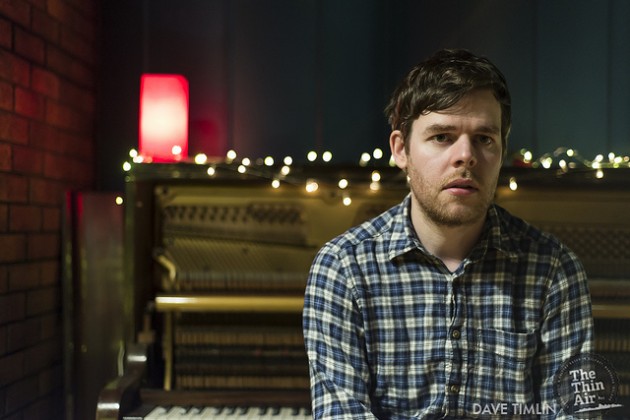 With the World Cup having concluded after four glorious (and already sadly-missed) weeks last night, it's safe to say many of us are significantly more inclined to leave the house more often to indulge in some first-rate shows and summer festivals. From indie rock globetrotters to local songwriting masters, here's our rundown of the some of the most must-see gigs happening across the country over the next few days.
The National – Iveagh Gardens, Dublin; Friday, July 18
Ohio indie kings The National return to Ireland this week with a string of dates in Cork, Galway and Dublin. The group have been making outstanding dark, melancholic indie-rock for the past fifteen years, and always put on truly magnificent live shows. And with six albums of material to choose from, there's plenty of room for variation over the four shows. Tickets are priced at €42 and doors open at 7.30pm for the Iveagh Gardens shows.


Longitude Festival – Marlay Park, Dublin; Friday, July 18-Sunday, July 20
After the success of its inaugural outing last year, Longitude Festival returns to Dublin's Marlay Park at the weekend with a strong and varied line-up. As well as main draws Massive Attack, Ben Howard, CHVRCHES and HAIM, the weekend will also see performances from the likes of Parquet Courts, Bonobo and The Afghan Whigs, as well as Irish acts including Le Galaxie, James Vincent McMorrow and Hozier.
Day tickets are €59.50; weekend tickets €149.50.


Arborist ('Border Blood' single launch) – Belfast; Friday, July 18
Led by frontman and songwriter Mark McCambridge (pictued above), Belfast-based band Arborist will launch their enchanting new single, 'Border Blood', at a BYO show at Belfast's Flow Studio on Friday night. With support on the night from "special guests" to be announced, the suggested donation for the show is £5 and doors are at 8pm.
Exclusively listen to 'Border Blood' in our latest podcast here.
Phosphorescent – The Workman's Club, Dublin; Thursday, July 17
Having released his sixth studio album, Muchacho, last March to a wave of critical acclaim, chill U.S. indie-rocker Matthew Houck AKA Phosphorescent – supporting The National on a few of their dates – will return to Dublin to perform a headline show at the intimate Workman's Club this Thursday. Tickets are €20 and doors open at 8pm.


Cat Power – Empire, Belfast; Wednesday, July 16
Easily one of the most powerful singer-songwriters around, Charlyn Marie Marshall AKA Cat Power will be bringing her multi-faceted show to Belfast's Empire on Tuesday night. Her last album, Sun, was released in 2012, but she was unable to tour it due to illness. She also stops off at Dublin's Olympia the following night. Doors open at 8.00pm for the Belfast date, and tickets cost £22.50.


As ever, pop over to our Gig Guide to see what else is happening gig-wise across the country over the next few days.