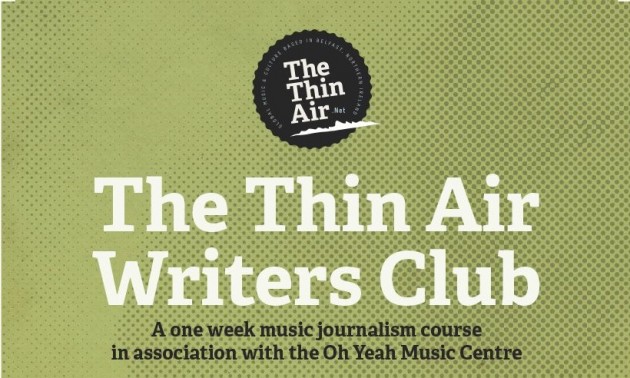 We're teaming up with Belfast's Oh Yeah Music Center from Monday, July 21 to Friday, July 25 to present The Thin Air Writers Club, a five-day music journalism course looking at many different aspects of the craft, profession and industry.
Aimed towards those aged 14-18 year old, the course will take place from 10am to 4pm each day, with each daily installment focusing on everything from writing reviews, conducting interviews, feature writing, digital presentation, blogging, building a portfolio and much more.
Culminating at the next Volume Control gig at the Oh Yeah Centre on Friday, July 25, the course – £60.00 per student – is limited to a select few places. Check out the full poster below – if you're interested, please e-mail charlotte@ohyeahbelfast.com for more details.
Oh Yeah Music Centre are also hosting various other summer clubs including a mid-summer music camp and a music photography club. Go here to find out more.