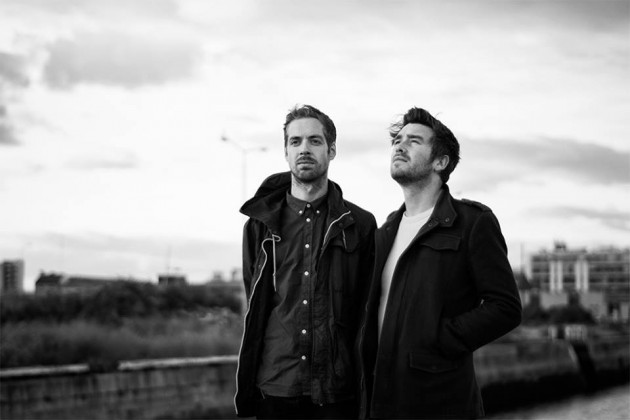 Ah, sure it's yourself. How's the form? Good? Good! So, we trust you've toddled in here for the sole purpose of finding out what gigs to hit up over the next few days, so let us not waste your precious time any longer. See below (and beyond the front door).
The Telescopes, The Vincent(s) @ The Workman's Club – Thursday, November 13
Twenty-seven years on from forming in Staffordshire, English space-rock maestros The Telescopes return to Dublin on Thursday night to play a highly-anticipated show at the Workman's Club. Better still, the guys will be supported by self-proclaimed death pop band The Vincent(s), who hail from Cork. At €10 this gig is a steal, so make sure to get down and sway.



All Tvvins, Spies @ McHughs, Belfast – Friday, November 14
Tvvins – comprised of Lar Kaye of the sadly-departed Adebisi Shank and The Cast of Cheers' Conor Adams – recently changed their name to All Tvvins. For reasons we're not entirely certain, we really approve of the name-change. Titular considerations aside, the duo play Belfast's McHughs on Friday night, supported by the most excellent Spies. Check out a live version of 'Know Go' by the former below.


Higher Ground #001: Luke Abbott, Somerville & Subplots @ Pepper Canister  – Saturday, November 15
The first of three highly-recommended shows taking place on Saturday night, Dublin's Pepper Canister Church will play host to a totally terrific triad in Norwich analogue field Luke Abbott, Galway singer-songwriter Somerville and Dublin duo Subplots. The first ever show presented by Higher Ground, we have a pair of tickets to give away to it right here.


Northern Ireland Music Prize feat. Therapy?, Robyn G Shiels & More @ Mandela Hall, Belfast – Saturday, November 15
NI alt-rock rock legends Therapy? will be performing their seminal album Troublegum at this year's NI Music Prize, which will also see nominated acts Robyn G Shiels, More Than Conquerors and Sullivan & Gold play on the night; truly, something for everyone (who likes music).


Crayonsmith, Owensie, Ginnels & The Former Soviet Republic @ Bello Bar – Saturday, November 15
Finally, Dublin alt-pop band Crayonsmith head a first-rate bill at Dublin's intimate bar, also on Saturday night. Also making an appearance: Dublin acoustic-folk act Michael Owens AKA Owensie, Mark Chester's lo-fi indie-pop band Ginnels and The Former Soviet Republic (the band, not the… yeah).


There's a tonne of other great shows happening across Ireland over the next week. Check out our Guide.