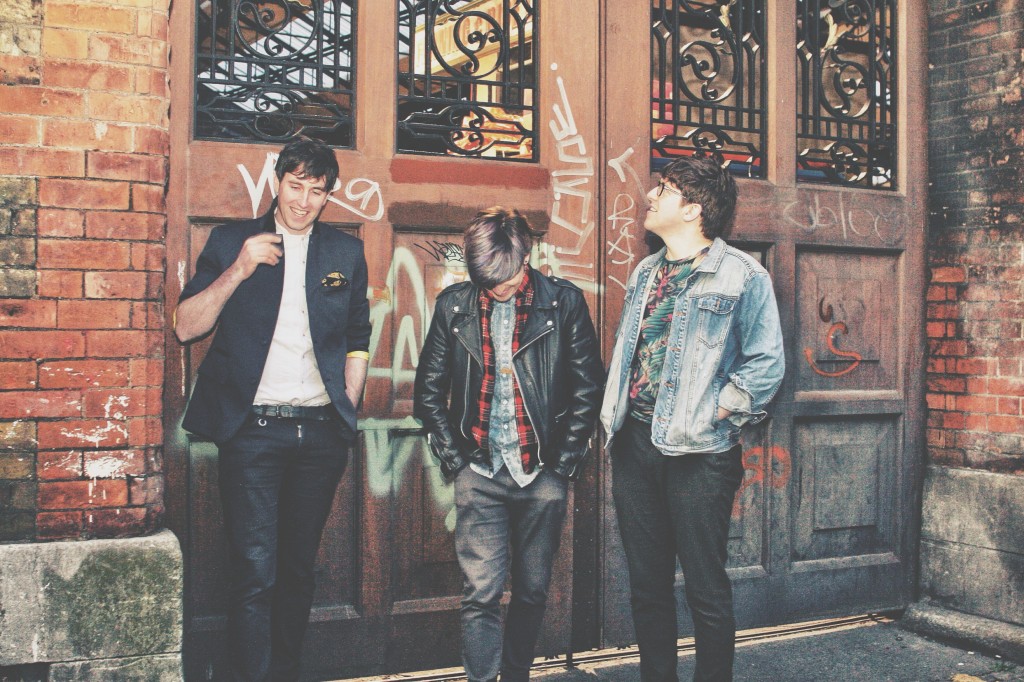 You're looking well, you know that? Really well. Gym, is it? Cutting back on the soft drinks, was it? Walking to work in the morning, are we? But enough of the flirting: here's our Gigs of the Week. Slick back that hair and get out there: much toe-tapping, gallivanting and/or wrecking the gaff awaits.
New Natives: Patrick Kelleher, Bouts, Fangclub, Psychics @ The Grand Social, Dublin – Thursday, November 6
The humongously tasteful folks at New Natives will host a stellar four-act bill at Dublin's Grand Social on Thursday night. Headlined by the inimitable and sorcerous Patrick Kelleher, the show will also features sets by two-piece alternative act Psychics, garage-rock trio Fangclub and, hands down one of the country's finest indie rock bands, Bouts. Doors at 8pm.


Radar: Robocobra Quartet, Val Normal, Escobar @ Bar Sub, Belfast – Thursday, November 6
One of the most anticipated bills presented by regular Belfast gig night Radar in quite some time, Belfast-based rapjazz-punk quartet Robocobra Quartet, riff-fuelled Dublin trio Val Normal and alt-rock four-piece Escobar will play Bar Sub on Thursday night. Entry, as always, is completely free.
Gifted: The Wood Burning Savages, Arborist, Hillspeak @ The Empire, Belfast – Thursday, November 6
From one Belfast gig institution to another, Gifted also returns on Thursday night with a bill headlined by Derry quartet The Wood Burning Savages. Having had an extremely promising 2014, the wonderfully urgent, Paul Connolly-fronted outfit will be supported by Belfast-based band Arborist and Dromore indie-folk quartet Hillspeak.


Dear Desert, Carriages, Participant @ The Workman's Club, Dublin – Friday, November 7
New-fangled Dublin electro/indie-pop trio Dear Desert will launch their debut EP, Gift Above, at Dublin's Workman's Club on Friday night. Support on the night comes from Dublin duo Carriages (who feature in the October issue of our magazine) and Dublin-based musician Stephen Tiernan AKA Participant (who will feature in the December issue of our magazine). In summation: attend this gig.
Kab Driver, Colourman (live), Dimebag DJs @ Redbarn Gallery, Belfast – Saturday, November 8
Belfast BYO club night Dimebag Sessions returns in some style this month, with electro-funk maestro Kab Driver (David Baxter) playing a DJ set alongside local electronic producer Colourman. With live visuals and painting, as well as the Dimebag DJs warming things up with a mix of Italo disco and acid house, it promises to be one party not to miss.


The Wedding Present @ Button Factory, Dublin – Saturday, November 8
The Wedding Present, performing Watusi and more. No more words needed. €16.


None of that up your proverbial street? Too bad. Actually, no – wait: check out our Gig Guide.