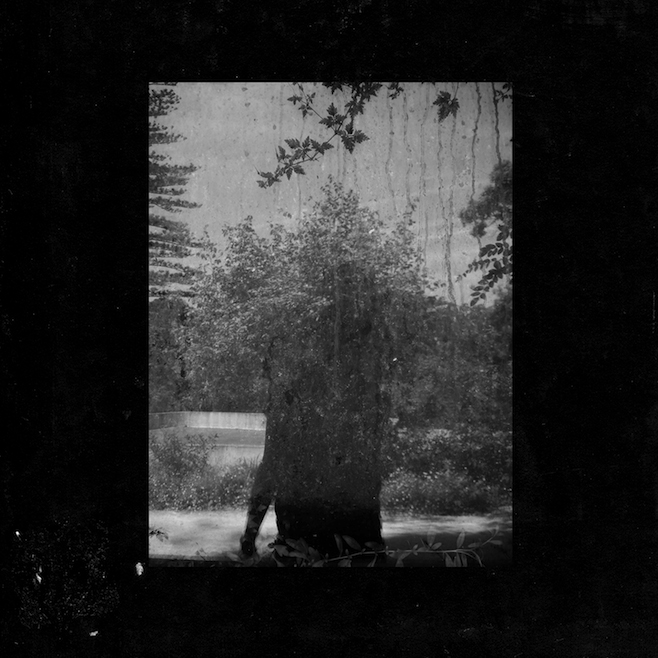 As far as an album's backstory goes, Portland's Liz Harris has given us a good one for her latest release as Grouper. Recorded predominantly in a remote cottage in Portugal in 2011, far from the trappings of what we call civilisation, Ruins is a collection of quiet, deeply personal songs. After last year's The Man Who Died In His Boat, a companion piece to her most famous work Dragging A Dead Deer Up A Hill – both of which circle around distorted guitar and chilling vocal layers – Ruins is not so much back to basics as a rejection of form and embrace of simplicity.
The opening track consists of little more than a drum lightly struck while the sounds of the locale abound. Birds, crickets, frogs; these were Harris's neighbours during her sojourn in Aljezur, and their appearance on 'Made of Metal' precedes their prominence throughout. 'Clearing' begins with hushed vocals, in a lower register than one might expect from Grouper, accompanied by solid, sustained piano melodies. Her lyrics are almost indecipherable, so muffled that they almost seem too personal to bear, as if the confessional nature leaves Harris too pained to give them full clarity. "How can I explain why it's safer just to be alone," she asks, the song itself providing a solution.
While the setup has been pared back, the delay of her previous works is not entirely absent. The backbone of Ruins is the piano's right-foot pedal, allowing chords and melodies to linger at times indefinitely. The instrumental 'Labyrinth' sees its most conspicuous usage, as structured melody gives way to free-standing chords. Towards the end of this piece a noticeable beep is heard; reportedly the sound of a microwave reacting to a power cut. In a world where recordings are fashioned from snippets of vocals and separately recorded layers of tracks, such moments – a beep, the utterances of surrounding animals, the creak of a chair – ground the album in raw, straightforward honesty. Whether this unvarnished honesty is less contrived than any studio wizardry, however, is a matter of opinion.
Another variation of Ruins is the simplicity of Harris's vocals. Where previously they would be built into a chorus of sound, with harmonies leaping forth at every turn, here, with the exception of a brief canon in 'Lighthouse' and the delicate layers of the exquisite 'Holding', her songs are broken down to a single line of melody, a removal of another layer between Grouper the artist and Harris the woman, one might argue.
If criticisms can be levelled at this album then they are twofold. The album is a mere 39 minutes long, for one, and beautiful as it is it doesn't venture beyond the piano/voice duality until the last track, 'Made of Air', which breaks the mould on two scores. Dating from 2004, it is formed of repeated swathes of distorted piano fuzz that sound like church bells. The track is stretched to a lengthy 11 minutes, more than a quarter of the album's run time. Following the painful intimacy of the previous half-hour, it seems at once a relief and a sleight of hand, as if to say that after we've been given a glimpse of the personal we must return to the abstract. If this album is but a snapshot of a moment in time, albeit one with a protracted post-script, it is nonetheless an illuminating document from an artist who remains worthy of our attention. Aidan Hanratty
[soundcloud url="https://api.soundcloud.com/tracks/166857997″ params="auto_play=false&hide_related=false&show_comments=true&show_user=true&show_reposts=false&visual=true" width="100%" height="450″ iframe="true" /]