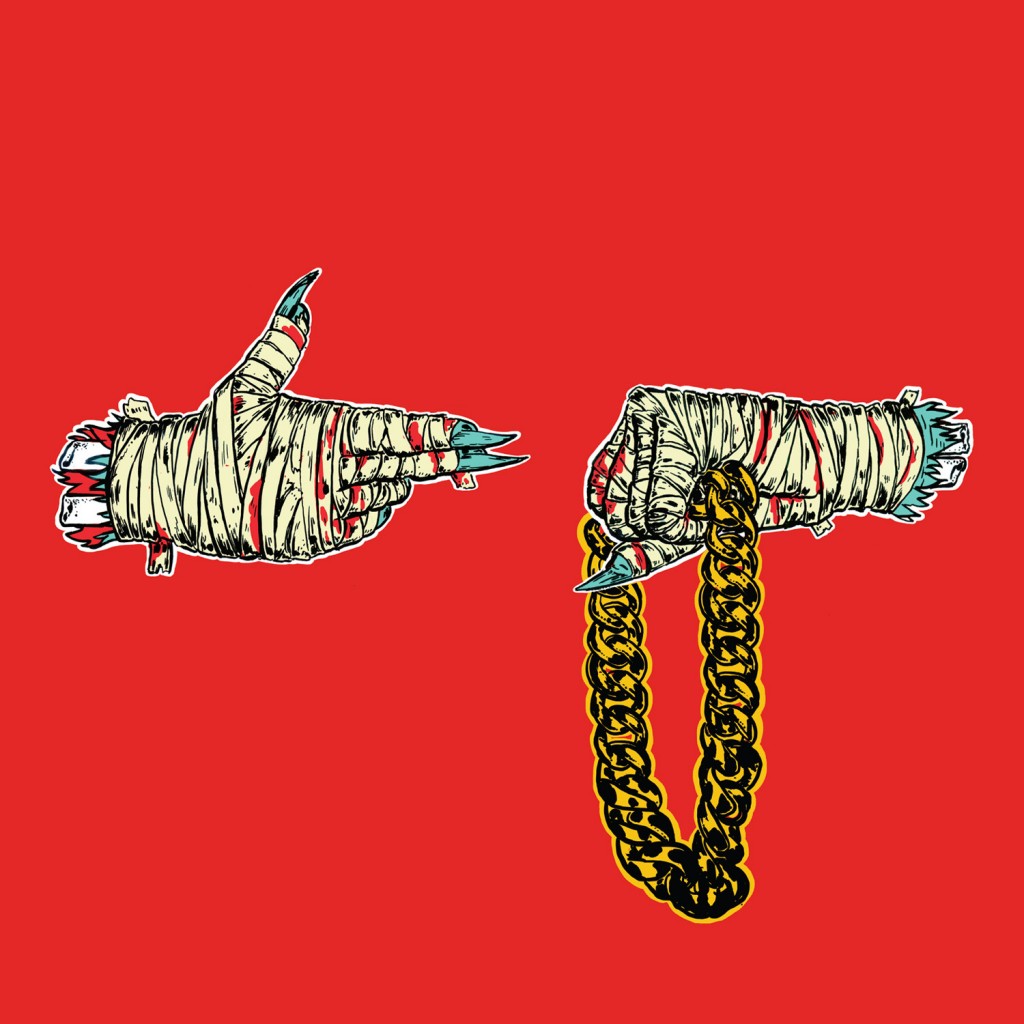 If you've been out of the loop with regards to hip-hop for the last number of years, if nothing from the genre has taken you by the scruff of the neck and pulled you into its roughneck world the way it may have before, then consider Run the Jewels 2 to be an assertive wake up call.
This second collaborative effort from the duo of Killer Mike and El-P has had the Internet aflame with hype since its free release on October 24th of this year, and it has effortlessly hammered itself into the consciousness of both the underground and mainstream hip-hop circles, receiving massive acclaim for its comprehensive and ruthless sound. Killer Mike and El-P flatter each other's styles throughout this mean-spirited cocktail of old school and alternative hip-hop, and with names like Travis Barker, Gangsta Boo, and Zack de la Rocha lending themselves to the record, it's an easy liquor to neck.
'Jeopardy' opens up with a venomous mission statement from Killer Mike that feeds into a callous, mid-paced beat underlined by a deep, shuddering bass line. 'Oh My Darling Don't Cry' picks up the pace massively in an all-out urban assault that's certainly a highlight of the entire slab, followed by the old-school bludgeoning that is 'Blockbuster Night Part 1'. Rigid, grinding electronics rip through the beat on 'Close Your Eyes (And Count to Fuck)' and adds severity to the venomous rhymes already spewing from every direction.
'All My Life' and 'Lie, Cheat, Steal' are somewhat more sedated, relaxed, and easy-flowing than what came before them; both tracks squirming with psychedelic and otherworldly samples. 'Early' boasts delirious bass lines that transition into a euphoric , acid-drenched chorus, before the hurried aggression picks up once again on 'All Due Respect' . Gangsta Boo lends her vocals to the heavy sexual rhymes on 'Love Again', a track that wears nothing but a thick film of sweat. The confessional 'Crown' allows for some reflection before 'Angel Duster' arrives with a poisonous narrative, one last dauntless attack on society to close a record that seems to touch on everything it possibly can in 40 minutes.
Even without any kind of scholarly command of hip-hop, you can tell that RTJ have produced something very special, very dark, and something that may very well be a landmark of the current wave of this music. If they weren't already one to watch, they certainly are now. Liam Doyle
[soundcloud url="https://api.soundcloud.com/tracks/166992065″ params="auto_play=false&hide_related=false&show_comments=true&show_user=true&show_reposts=false&visual=true" width="100%" height="450″ iframe="true" /]