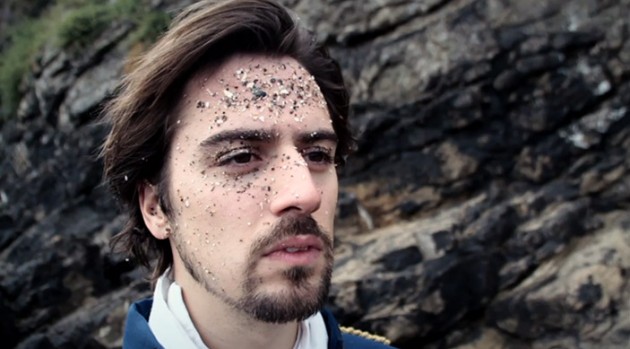 Dwayne Woods, host of online alternative Irish radio show The Co-Present on Radiomade.ie – check their podcasts out here – has combined forces with show Niamh Farrell of Ham Sandwich to bring a monthly show at Dublin's Workman's Club, with the official launch taking place on Friday, February 27.
Headlining the night are neo-psych quartet This Other Kingdom, who release their debut album Telescopic on April 11. Check their sonic concoction out on Bandcamp –  they're sure to be one of the acts to keep an eye on throughout 2015, with new material being teased for their set.
Following their set, singer & multi-instrumentalist electronica artist Patrick Kelleher (above) will be spinning post-punk into the night, with the standards like Echo & The Bunnymen, Joy Division and Sleater-Kinney, among other indie legends, are to be expected.
The event will be broadcast live on Radiomade.ie, and admission is a mere €6, kicking off at 12pm.
The Co-Presents' weekly show has hosted the likes of Wyvern Lingo, Buffalo Sunn, Cian Nugent, No Monster Club and Somadrone, and this week sees, live in the studio, two of TTA's favourites, Cork fuzzed-out dream-pop act Elastic Sleep ahead of their headline show at Whelans, as well as one-woman bass player Karen Sheridan AKA Slow Skies.