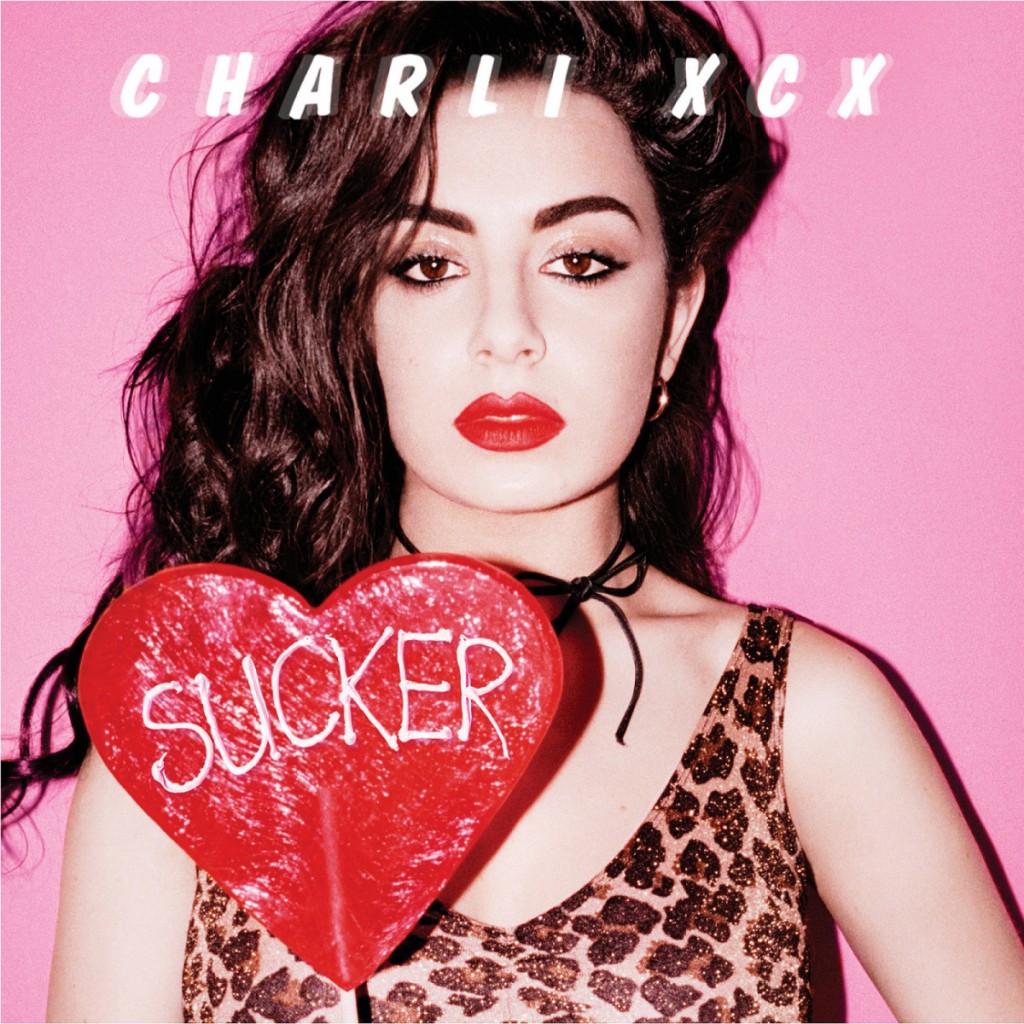 Charlie XCX has quickly grown from the 'featuring' artist of other artists' hits to a main attraction. Charlie (Charlotte Atchinson) wrote the hit 'I Love It' and let the Swedish pop duo Icona Pop record it. Last summer she featured on Iggy Azalea's Fancy. Now, finally, she gets to keep the spotlight on herself.
As an album, Sucker is a bit repetitive. Each track would work well on any commercial radio playlist but played one after the other, the songs blend together. 'Boom Clap' is a great single – and it is easy to imagine any track from Sucker being released as a single – but even it gets lost between similar fun guitar synth pop songs. Put this album on a massive playlist and when any track comes on you'll be pleasantly surprised.
Fun is probably the best description of Sucker. Atchinson worked with Rivers Cuomo from Weezer, Ariel Pink, and Rostam Batmanglij of Vampire Weekend across the album. Cuomo co-wrote 'Hanging Around' with XCX which sounds almost like a female Beck track and is probably the slowest song here. Batmaglij co-wrote and produced final track, 'Need Ur Love'. If the last track is a hint at the direction XCX's future work will be going in then that offering is likely to be lauded even more than this album has been. 'Need Ur Love' has parts Paloma Faith, is a little bit No Doubt and has elements of the Supremes. Elsewhere, Atchinson's English girl in LA tribute 'London Queen' is one of the standout tracks. The lyrics are much more humble than 'Gold Coins' and it somehow seems like an accidental song. It sounds like we are overhearing XCX talk to her friends about her move across the Atlantic.
It's hard to place Sucker and Charlie XCX into a genre neatly. Combining elements of pop and punk, she makes synth-heavy music that makes you want to dance. Sounds alright to us. Emma Gallen