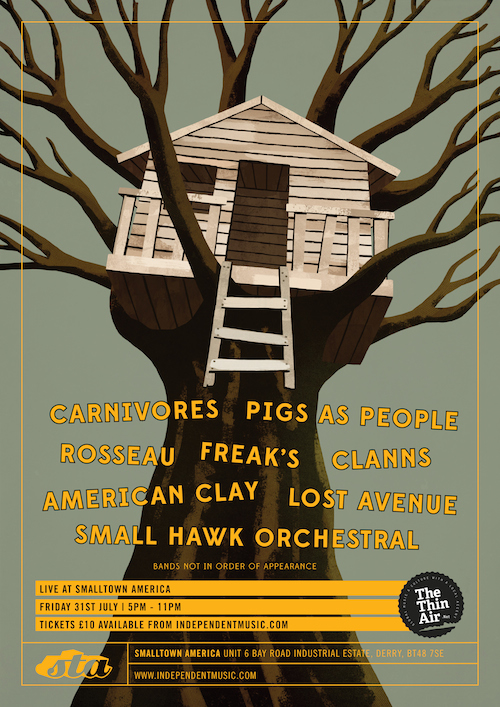 Held in association with yours truly, Derry's Smalltown America Records will host and stream live its sixth All Dayer on Friday, July 31.
Three years on from the label's last All Dayer – featuring the likes of More Than Conquerors, General Fiasco and Fighting With Wire – this year's outing will feature Northern Irish acts Rosseau, Freak's, Small Hawk Orchestral, PigsAsPeople, Humanshield, Clanns, Lost Avenue and Paisley rock three-piece Carnivores.
Capacity for the streamed/filmed, all-ages event – which takes place at STA's HQ at 6 Bay Road, Industrial Estate from 5pm on the day – is limited.
Tickets – which cost £1o – can be purchased here.
We will have comprehensive previews of the All Dayer in the coming weeks; stay tuned.