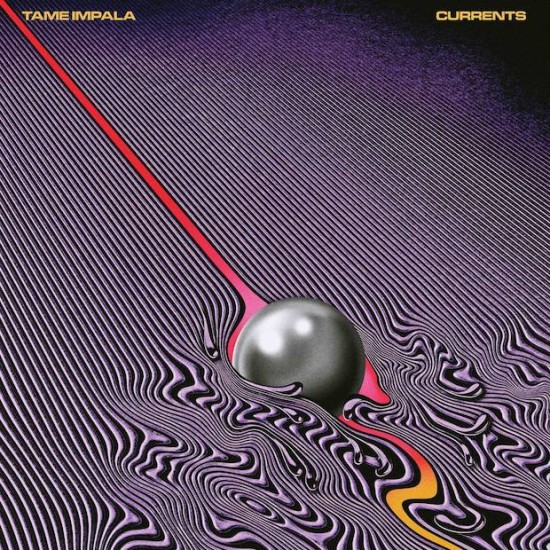 Australian Kevin Parker is the inventive mind behind Tame Impala; a band among the new wave of psych-rock revivalists.  It began as a solo venture, as he wrote, recorded, produced and performed the music, before expanding to become the outfit we know it as today.  Most psych bands nowadays fit into two categories: they're either a throwback to classic psych instrumentation, making use of feedback, and often get too caught up in clichés; or they operate like Deerhunter or Tame Impala, touching on the past but managing to make use of modern electronics to add a depth of tone and texture that just wasn't possible before.
An artist who shares an affinity with Tame Impala is Ariel Pink; for some reason he doesn't receive the same level of critical acclaim – possibly because he's overtly wacky and has an inability to curb his experimental tendencies at times.  Both Parker and Pink started out experimenting with sound in their bedrooms and their music shares the same warped psych-pop approach.  Like most psych musicians they're still indebted to krautrock and occasionally make use of the motorik beat (particularly on TI debut Innerspeaker) to drive songs forward, but it's the colourful accents surrounding it that set it apart. While listening to a Tame Impala record your hearing is continually engaged in an effort to keep track of the layers and textures of sound.  Guitar is unusually absent from this album, with Parker opting for tight, almost dry-sounding drums, clothed in hissing, undulating synth, which is decorated with glistening keyboard flourishes.  It's like the audio equivalent of an audacious firework display; you've got the steady stream of light and noise at eye-level, but your peripheral vision is working overtime as screamers fly in every direction and you trail those big explosions soaring into the sky.
First interpretations of Currents could be formulated as far back as March-April when 'Let it Happen' and "Cause I'm a Man' were posted on YouTube.  The former opens the album, and as the longest song, at near eight minutes, it exemplifies the light, hazy quality of Parker's vocals; they glide through the spaces left by the instrumentation; his voice, rather than being an imposition, is absorbed by the sound so they meld together seamlessly.  On 'Yes I'm Changing' he sings: "They say people never change, but that's bullshit, they do… Another version of myself I think I've found."
'The Moment' sees him sing of the need to remain in that state, to enjoy each day without thinking too far ahead.  'Eventually' has a punchier feel with crashing cymbals, but uses its fair share of technical wizardry, while 'Past Life' is a robotic spoken-word ode to a lover from another time.   The use of falsetto on 'Disciples' demonstrates his vocal range and the pop sensibility that has gained the band so many admirers.  "Cause I'm a man woman, don't always think before I do… I have a conscience that is never full, but it's prone to being overruled," seems to be his only form of explanation to a partner on 'Cause I'm a Man'.  Sitting opposite 'Let it Happen', 'New Person, Same Old Mistakes' seems like the perfect song to close the album, carrying you off to outer space.
The need to push the boundaries electronically can detract from the base-level objective of any song, and that is to connect emotionally with its audience.  2010's Innerspeaker didn't make use of as much technical trickery but the emotion of each song was allowed to shine through; the natural strain in someone's voice can help convey emotion and that is inevitably lost if all the cracks are filled in post-production.  While this album is slicker in terms of sound, they have managed to avoid the pitfalls of over-production: lyrics are heartfelt throughout and given a heightened sense of reverence by the music, and excessive tinkering is reined in, allowing for fluid songs with focused hooks.  Essentially, they have found the right balance between man and machine.  This sounds like music from another dimension, and few artists have managed to capture this futuristic sound quite like Tame Impala.  At times on Currents it sounds like he's on a voyage of self-discovery, trying to escape and determine where he truly belongs.  In a sense that defines the record and music of Tame Impala as a whole; it is music to get lost in, to allow yourself to explore and in which to ultimately discover boundaries anew. Garrett Hargan