Events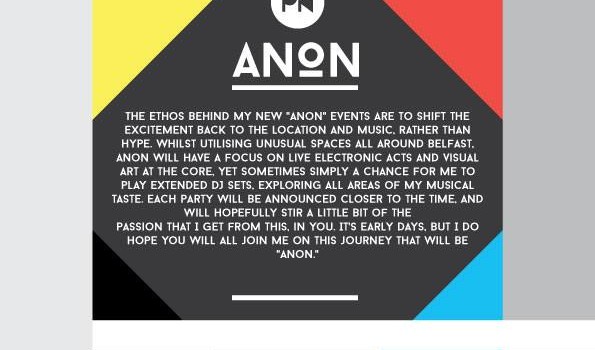 Published on July 16th, 2015 | by Brian Coney
0
Anon #002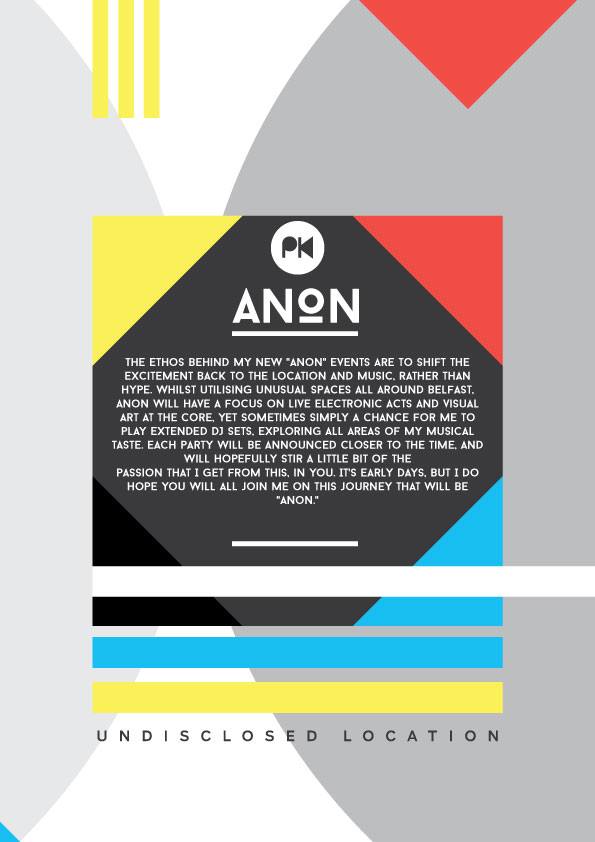 Happening as part of the Open House festival in association with PLACE NI, the second installment of Phil Kieran's Anon series will take place at an undisclosed location in Belfast on Saturday, July 18.
According to the poster (above), the ethos behind the electronic events are to "shift the excitement back to the location and music, rather than hype." Whilst we're certainly sensing a profound sense of hype around the occasion, we highly approve of the sentiment. Given some nice leverage and interest from the public at large (which most increasingly seems to be the case so far) this could very easily turn into one of Belfast's best regular nights.
Want to get involved? Tickets available from PLACE beside Aether & Echo on Lower Garfield Street.
Go here for the Facebook event page.