Album Reviews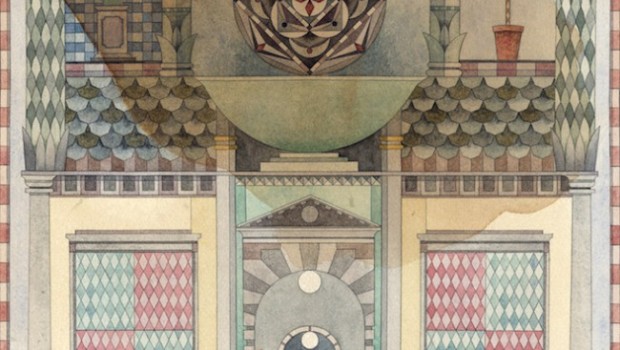 Published on July 17th, 2015 | by Mike McGrath-Bryan
0
Refused – Freedom
Refused are fucking alive. Or so we're told.
One of the most powerful, vital and cathartic hardcore bands of the nineties, the Swedish four-piece created an unmatched legacy by blazing a trail of fearless musical fusion, incandescendent agitprop and a vast palette of cultural influences and reference points, from fine art to the New Romantics, as best encapsulated in seminal album 'The Shape of Punk to Come'. Then, at the height of their potency and white-hot rage, they disbanded in a storm of shit and failure, and instructed press outlets to delete reviews, promo pics on file, etc. It was a classic rock 'n' roll myth, possibly the last: the band that represented everything punk rock could have been, but ultimately wound up failing at before it became a bloated parody of itself.
So, to see the band stay together after a well-received reunion tour where they finally got to tour 'The Shape of Punk to Come', and acknowledge the kissy faces Epitaph have been making at them from afar is a strange phenomenon, indeed. In the wake of a bunch of piss-poor but lucrative reunions, indeed, Refused are fucking alive.
It's with a mixture of promise and disappointment that the record opens with 'Elektra', a tune that simultaneously approaches the vitriol of 'Shape' and heeds the realisation that we might be about to go straight back over old territory. The aggression is here, that much is true, but once the excitement over the internal reference to their own reunion is gone, it's clear that there's no real target here, as lyrics point to the kind of billboard-friendly, broad-stroke, end-times rhetoric that we all laugh at Muse to selling to twelve-year-old girls. Unfortunately, it sets the tone for the record.
Thankfully, they've veered away from aping their finest hour too directly: 'Old Friends New War' is a good deal more subdued than anything else they've done, even throwing in acoustic guitar to provide some quick accessibility to go with their newfound Hetfieldian vagueness. For that we can be thankful: at least we haven't got to sit through the embarassment of a chase for old glories. The thing is, what they're pursuing now is complete disinterest, ironically, the Marxist definition of alienation, as creators becoming increasingly detached from the product they create for mass-market consumption. 'Dawkins Christ' is as stock as its title suggests, while 'Francafrique' is panoramically boring, leaning tragically into Muse-mid-tempo-stomper territory and equally laden with empty rhetoric. That "murder-murder" refrain is also one of the most singularly-embarassing compositional strokes your reviewer has been subjected to in years.
And it goes on in this fashion. Riffs utterly unremarkable at every turn, the venom of social criticism and outright hostility replaced with vague themes and open-ended narratives, Dennis Lyxzén delivering a vocal with the same investment as Johnny Rotten has in buttered crumpets. 'Thought is Blood' segues into the comedically-trumpet-laden 'War on the Palaces', and not a single hackle is raised, the adrenaline firmly unengaged. 'Destroy the Man' is musically interesting for a little bit, but sinks into its own cheap rhetoric, egging on a revolution without ever discussing how it can be achieved in everyday life. '366' is stock-Refused riffing. 'Servants of Death' is a cringeworthy down-tuned boogie. 'Useless Europeans' sees Lyxzén channeling his inner Iggy Pop, and it's a perfect allegory: a bored, listless old punk-rocker comes back for a few quid off a reunion tour and a record that keeps profile up & adds a few pence to the quarterly royalty statement.
What we have here, in the end, is the return of the band that represented everything punk rock could have been, but ultimately, they've wound up failing, and in the process, have become a bloated parody of themselves. Fitting, as they were once the shape of punk to come. A future it could have had. And in coming back, pulling on old T-shirts they've long outgrown and wondering why the middle-age spread has hit them so hard, they have become the lazy present the genre has overwhelmingly chosen.
Refused are fucking dead. Mike McGrath Bryan