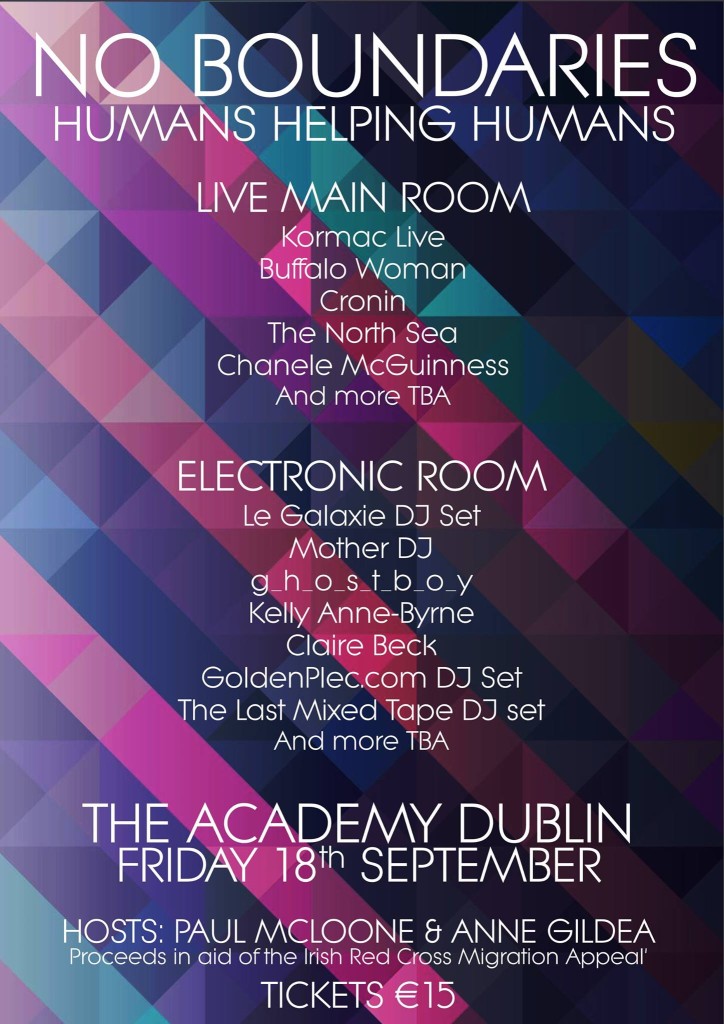 One of a string of stellar fundraising shows that have cropped recently to help aid those affected by the Syrian refugee crisis, The Last Mixed Tape and the Melted Lady will host No Boundaries at Dublin's Academy this Friday night (September 18).
A charity event to raise funds for the Irish Red Cross and their current Migration Crisis appeal, the line-up – taking place over two rooms – will feature everything and everyone from The North Sea, Buffalo Woman and Kormac (live) to DJ sets from the likes of Le Galaxie and Mother.
Tickets are €15. Go here for the event's Facebook page.