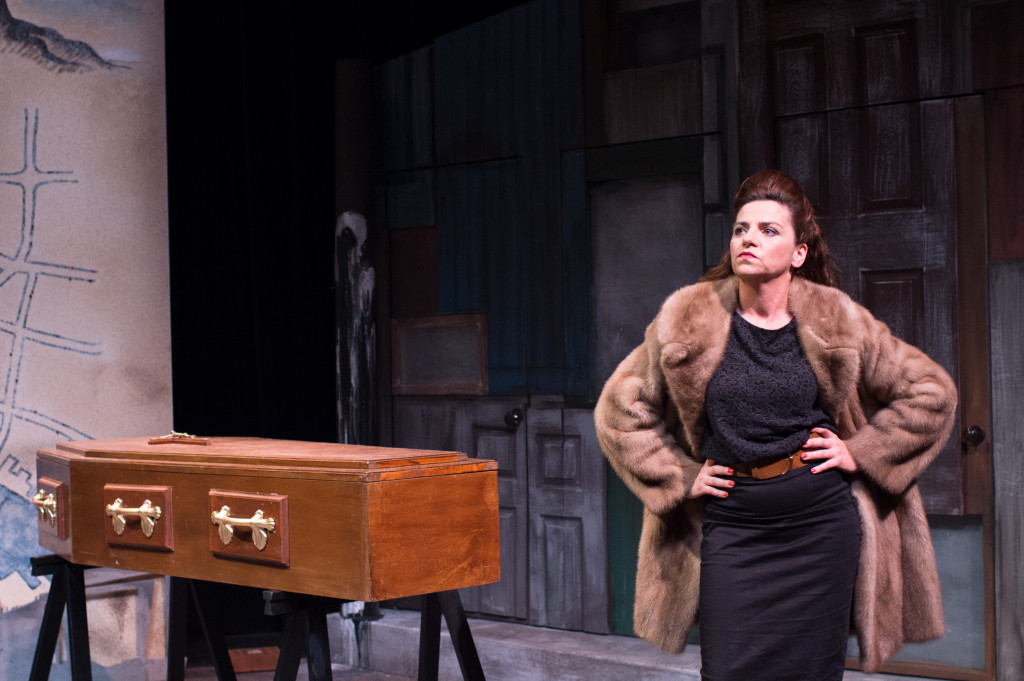 A contradictory life gets a compelling presentation in Brenda Murphy's uniquely intricate tribute to her mother, Two Sore Legs. Performed as a one-act, one-woman show by local actress Maria Connolly and directed by Martin Lynch, the production arrives at Belfast's Lyric in the wake of rave reviews at Edinburgh's Fringe Festival and a successful tour of Northern Ireland and Monaghan.
Little wonder, then, that the relatively full auditorium is alive with excitable chatter and anticipation before the show has even begun. And the prominence of light brown wood on stage, in the coffin and chair that lie there, hints at what, or who, is to come: a polished but troubled being torn between two worlds. The tiny candle on top of the coffin seems the sole flicker of hope.
Onto the stage steps Connolly, spreading that flicker into a fire of conflicting but engrossing emotions throughout the entirety of the play. As the spirit of Murphy's mother Bridget, Connolly tells her character's life story as a series of recollections from beyond the grave, and in doing so, unveils a indisputably active, potentially frictive but ultimately distinctive soul that makes her mark on both performer and audience.
Portrayed here, Bridget Murphy is a remarkably contrary woman – a lady of both plenty and no regrets, who convincingly weaves the bright and dark sides of her existence into a blackly comedic, endlessly expressive and ultimately poignant tapestry.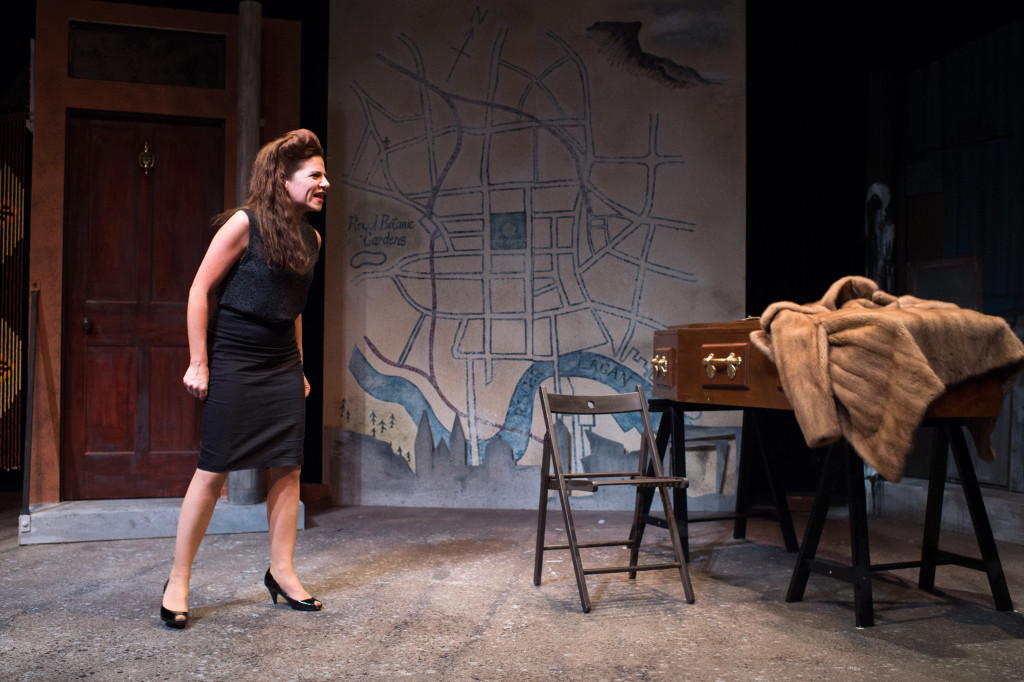 Early memories of her life in 1950s and 1960s Belfast and England as a young mother and Butlin's Redcoat are conveyed slightly, bitterly and mischievously, perhaps indicating that Bridget's anecdotes are not entirely trustworthy. But what is also apparent is that while Bridget may understandably gloss over certain issues and magnify others to make things less painful for her, she has also grasped, in spirit anyway, that life's demons are there to be vanquished or conquered.
From that point of view, additional empathy arises, and by the time the story reaches its true fulcrum – the already married, later-to-be father of Bridget's six children – the play begins and continues to broaden both humanly and thematically, with Connolly's initially sly self-awareness starting to consistently align itself with genuine sincerity.
Connolly's series of facial and physical poses, along with her singing voice and a natural gift for mimicry, gradually convert a girl who looked like crying wolf into a worn but not beaten woman who comes through tears of joy, despair, fear, anger and even disgust to leave both her audience and her conscience both shaken and lively. Having a script and backdrop as detailed, smart and amusing as Murphy's helps; the production is all the better for its handling of the hypocrisy and virtues of family, religion and relationships amidst genuinely troubling times.
The use of Giacomo Puccini's Un Bel Di ("One Beautiful Day") is no coincidence. For as she spiritedly resolves many, if not all, of her issues, this particular Madam Butterfly can spread her wings and fly away in the knowledge (if it exists) that she is now at peace. And Connolly can certainly exit the stage in the knowledge that she has enriched and entertained everyone. Simon Fallaha
Photos by Elaine Hill
Two Sore Legs runs until October 3 at Belfast's Lyric Theatre. Go here for tickets.